Messages

4,774
Location

South East London
As per thread title the good Mrs. Zx9 found me a project on Freecycle, a very small and very rusty Hauser horizontal mill with the vertical adapter. I only collected it this afternoon and it is in a very sad state, all the slides and the spindle are frozen solid and I expect it to be missing parts including the collet set and draw bar.
Tony has pictures of what it could or should look like here
http://www.lathes.co.uk/hauser/page5.html
mine is like the first one on this page but currently looks like this.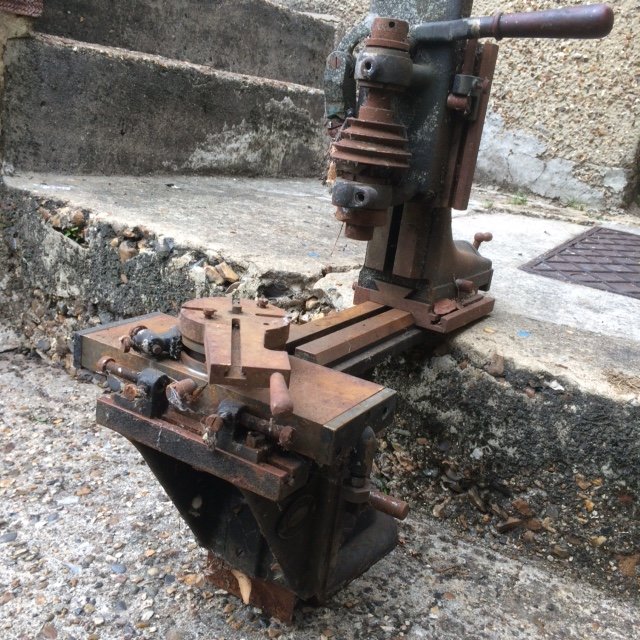 I don't know that I want a very small model or clock makers' mill but I am up for the challenge of restoring it and so far it has only cost me less than a hour of my time to collect. What is the worst that can happen, I non destructively convert it to a tool post grinder or a Rodney alike mill for the Drummond?
I don't expect rapid progress but will update as I go.