The other rust area is in the front panel is in the middle where the Bedford badge bolts on. There is a moisture trap behind the badge where a reinforcing bar is attached.
For this I cut a repair section from the other cab, bolted it on using the badge mounting bolts to align it and then drew around it.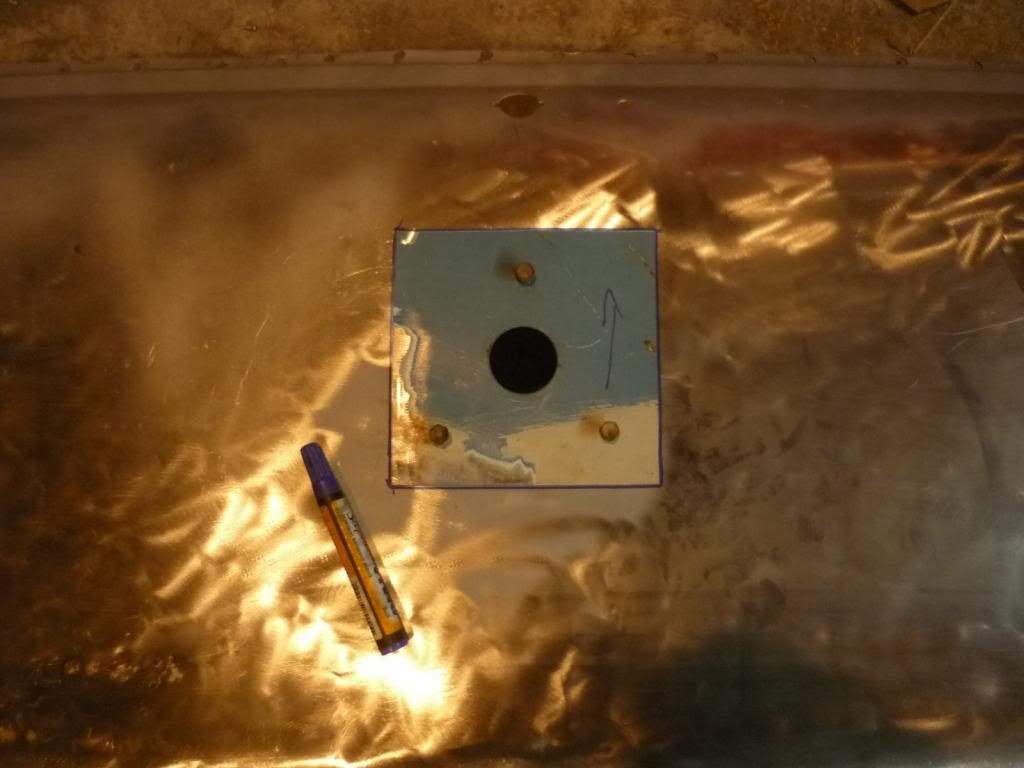 Cut the rusted section out and use the magnets to align the patch.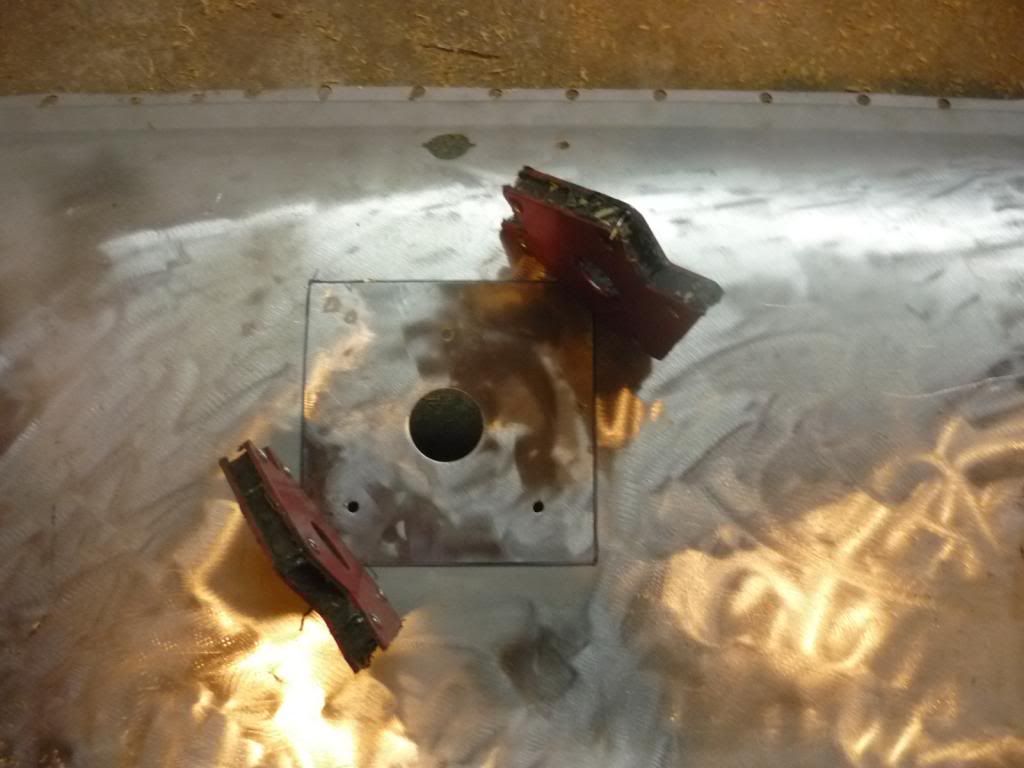 Then spot weld in place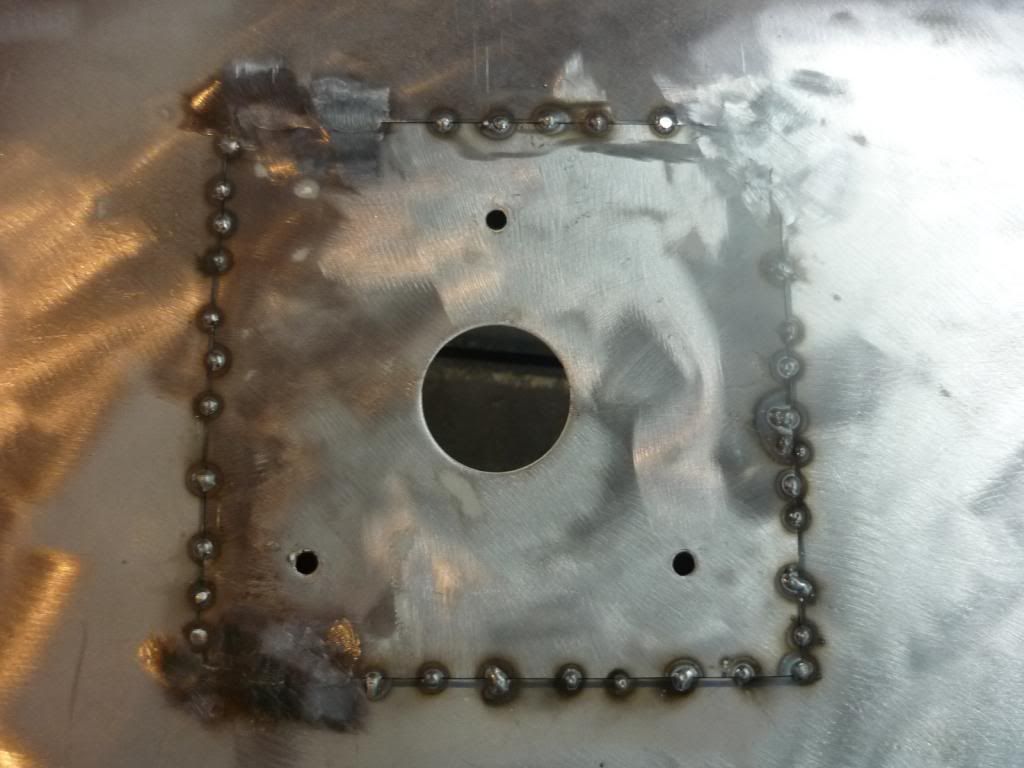 Finish weld and dress with a flap wheel. I welded small sections and cooled the panel with the airline between each but there is still a distinct warp in the panel caused by the welding. I spoke to a local business who restore classic cars and their guy seemed to think this not a great deal. He said it was bound to do that and it would be simple enough to fix by shrinking but best to leave that until it is attached to the cab because the panel is quite floppy on its own.