Messages

11,036
Location

Kent, UK
I've just bought this machine for my workshop to replace my little Herbert Mill. I've always wanted a more versatile milling machine but I'm hampered by a lack of space and Could not possibly fit a machine the size of a Bridgeport in my workshop.
@W.olly
found this on Facebook but the logistics of collecting it would not work for him so he graciously passed it over to me after I expressed an interest.
This is a TOS FN22 universal milling machine. It's a clone of the very well regarded (not to mention expensive)
Deckel FP-1
. Here it is uncovered from the tarpaulin they had protecting it.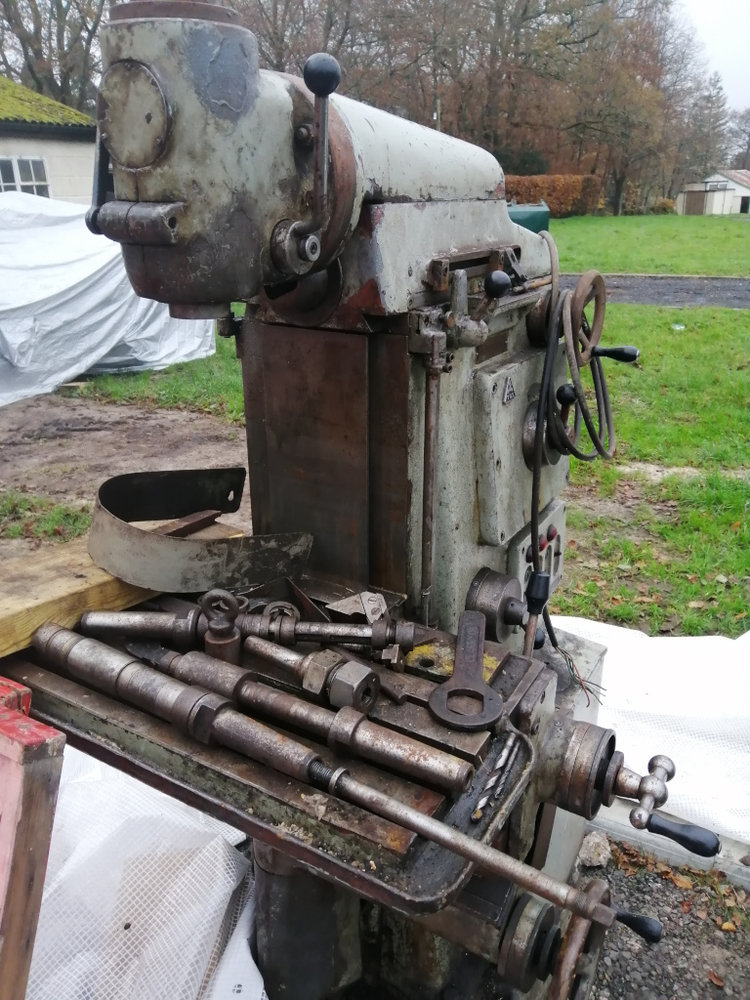 The machine is quite complicated because it's designed to be highly adaptable and comes with several attachments some of which are driven directly from the horizontal spindle..
With the above table removed it looks like this.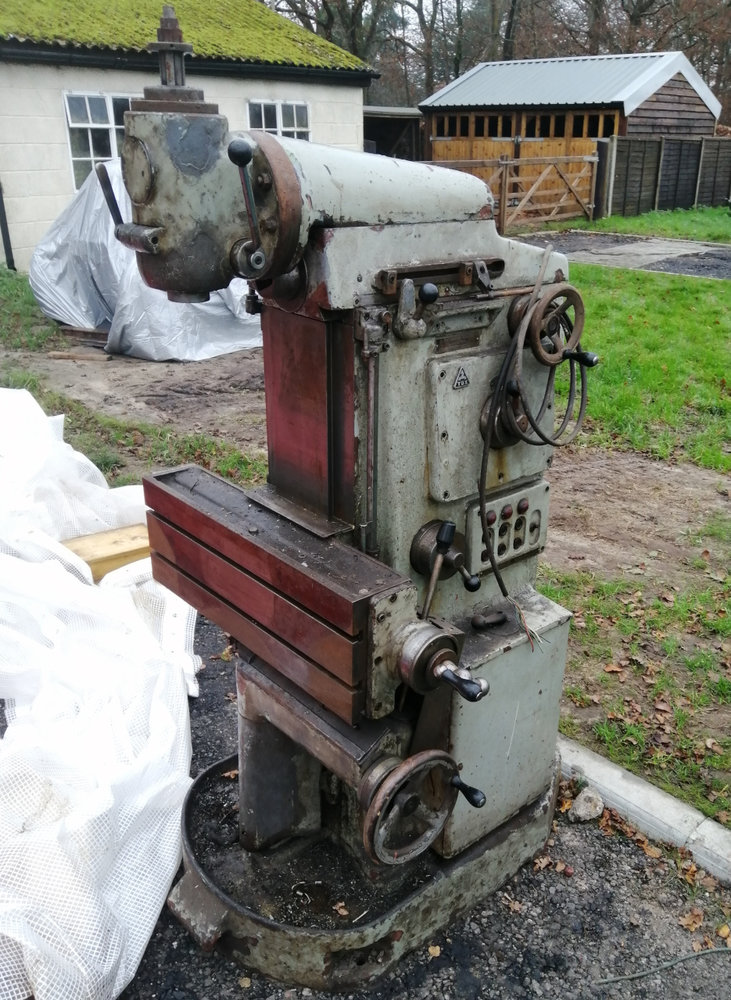 This machine came with four top-side attachments - the vertical milling head fitted above. A second vertical head with separate motor and belt drive, an over-arm for horizontal milling and a slotting head.
It also came with 3 attachments that bolt to the corss table:
Plain table (as shown above)
3-way tilting table
Dividing attachment with overarm and spindle support.
As to condition well the machine is obviously very grubby. Mechanically it appears in excellent condition. There's nothing bent or broke. The ways that I can see are in excellent condition and the screws appear to have only a few thouu of backlash.
The only thing so far that's missing is the belt cover. I'm not overly upset about it beccause I can knock up a cover from MDF that will be impossible to tell from the original but will be much lighter. I also could not find any collets but the guy is going to ask the operator about both of these.