Semi-Professional Potterer!
Messages

3,062
Location

North Kent, UK
My L200 has been feeling a bit tired recently and I suspected the turbo/wastegate might be playing up a little so I bought a cheap vacuum gauge from Amazon.
I only want to use it for a few days so I didn't see the point in making a posh housing for it so I made a redneck one from the Amazon box it was delivered in.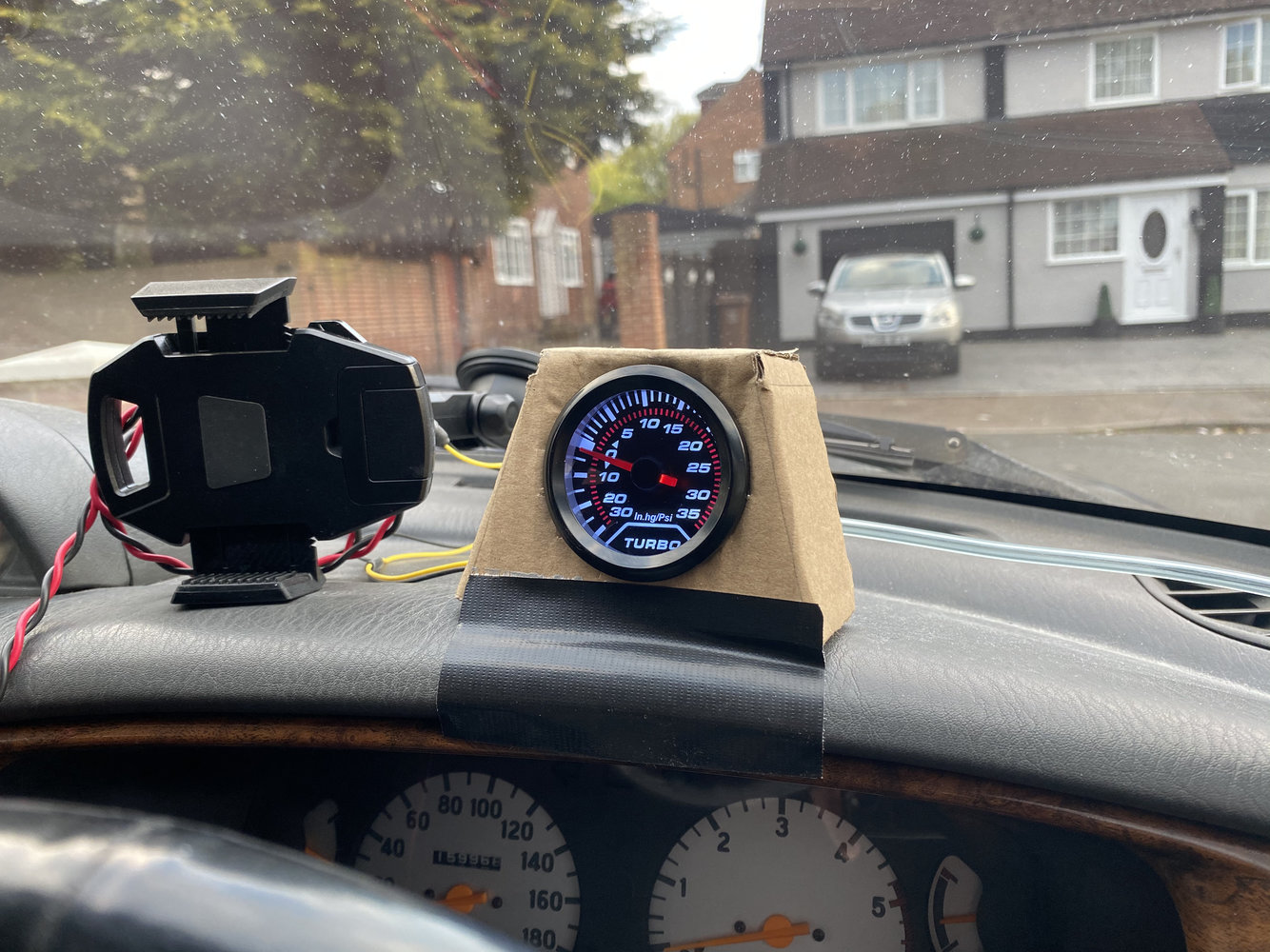 Cardboard, hot glue and duct tape! Job's a goodun!