In the land of the unfinished project I am King!
Messages

5,430
Location

Sevenoaks, UK
Just finishing my brick pillars. (I'm not a bricklayer as you can tell ). Needs a Disclean etc:
There's 4 inset panels which will be infilled with local flint:
I'm thinking to "edge" the recesses in stainless steel. Bloody expensive if I go 316 though even if say 12 x 12 x 0.9 angle.
Money no object I'd have my fabricator tig up 4 frames.
Then I thought bathroom tile trim? Again a few quid there.
It has to be stainless steel & nothing else, this to match the gate coach bolts and planned mock hinges etc.
I've got a box full of this brass angle (ex Molins at Deptford) but brass won't match.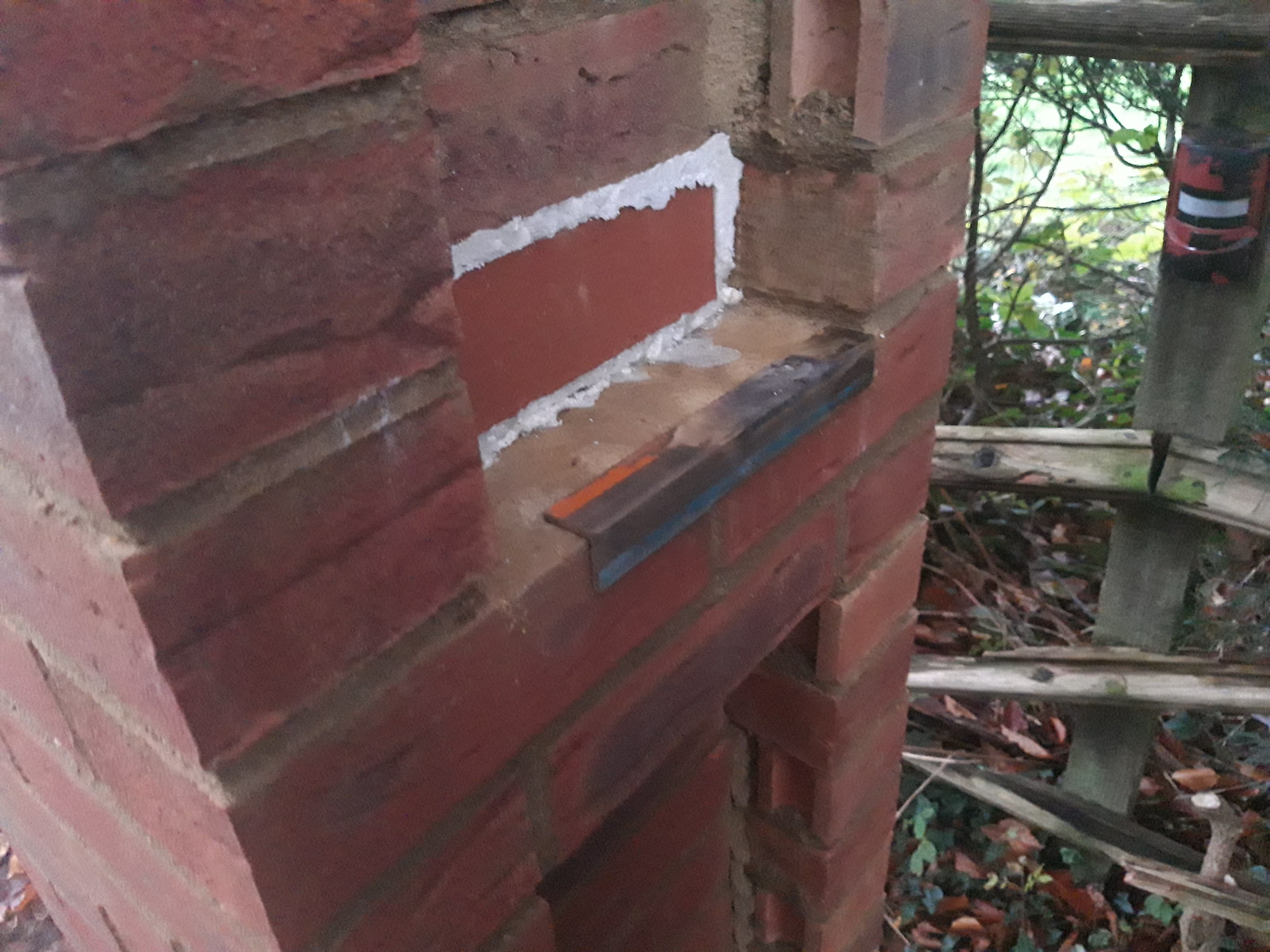 (Ignore the foamed in brick, non structural and will be covered anyway).
Any suggestions?
Cheers