Messages

1,496
Location

Wight
Thanks
@m_c
. Actually it did show up on the scope but I missed it! Looks lovely at 3250rpm just 10ms before the injectors shut down! :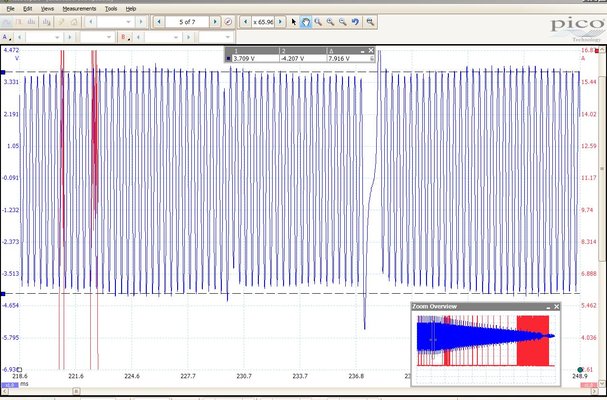 BUT I missed that it only had an amplitude of 7v - should be 15-20v at idle and scoping it at 3250rpm shows an amplitude of around 100v. If I can't get a clean waveform off it tomorrow I am going to back it out a smidge as I did put it in until it hit - the Jag workshop manual says until it hits.
I have live data but the scan tool's graphs leave a lot to be desired!