If it walks like a duck....
Messages

12,848
Location

Carnoustie, Scotland
I have started on the latest roller system I will be putting on a boat. This is on a Cheetah Cat I fitted out about 2 years ago and it had a davit fitted at the time.
It is the outside one. I will be fitting the same to his brothers Cheetah later on in the year, that is the inside one.
Last week I got some 8mm Aluminium cut up on the plasma.
Today I got the bearing plates (bottom of pic) milled out and contersunk and fitted the stainless housed bearings.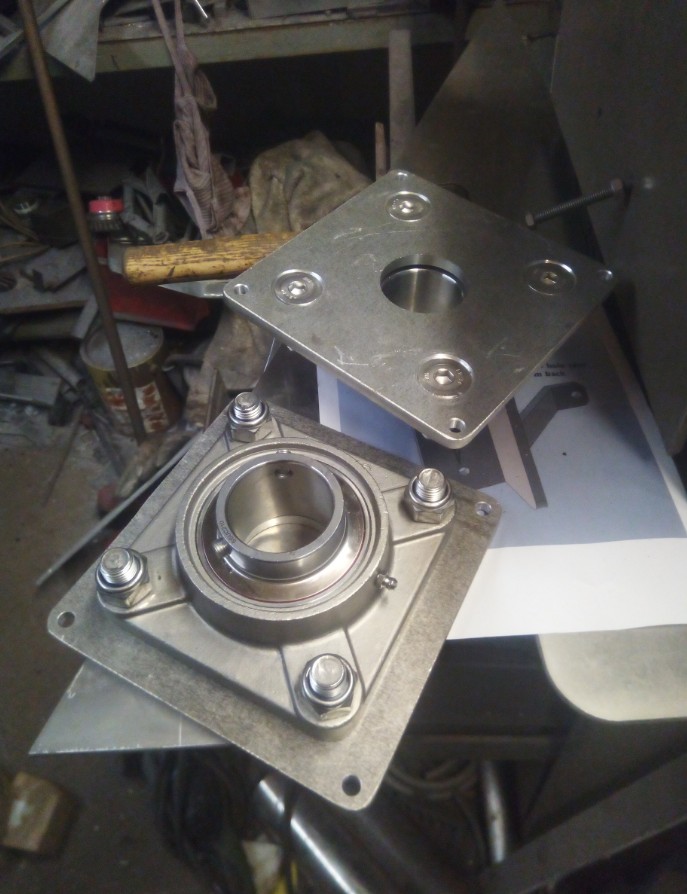 I then bored out some slices of 228mm Dia x 16mm thick 316 and then welded in some 50mm stub shafts.
Even managed to make a slag ring, usually the slag pops off into 3 or 4 pieces but this one popped off intact
Got the other side welded.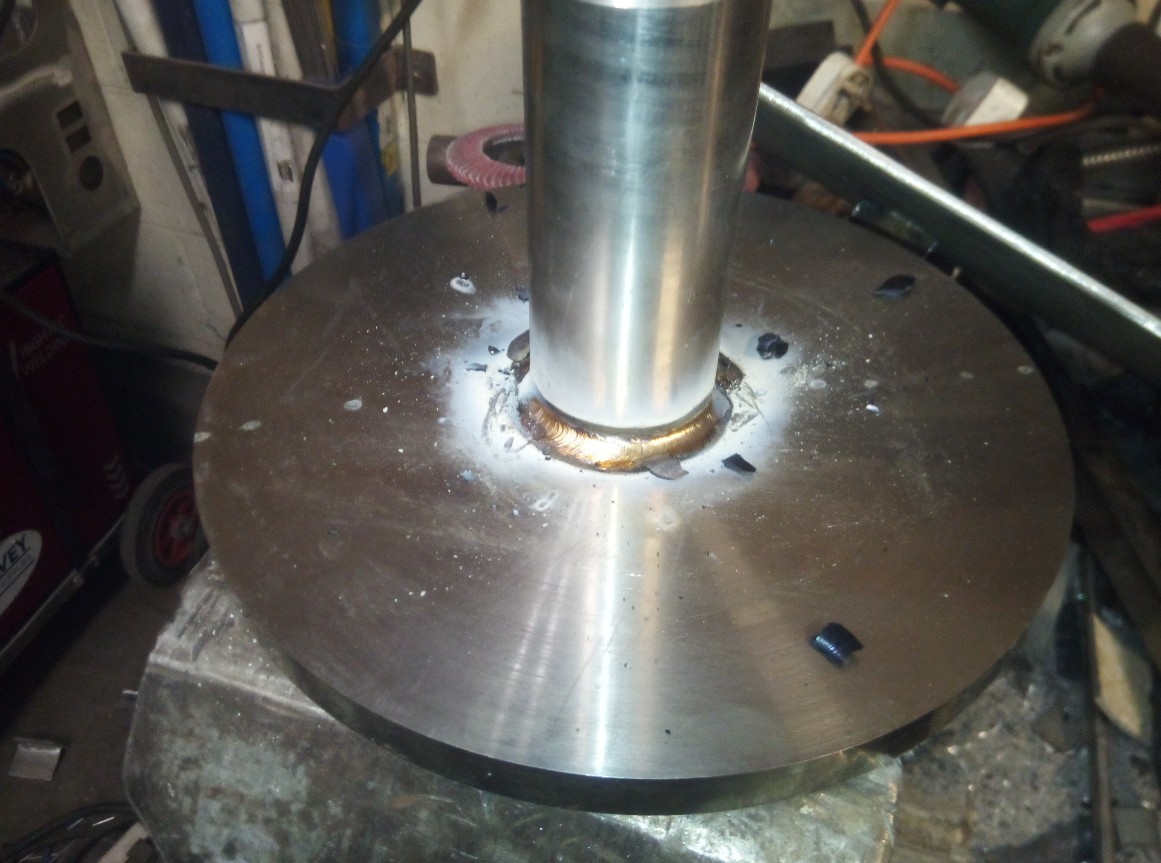 Then did the other 3 (2 for this, 2 for the next)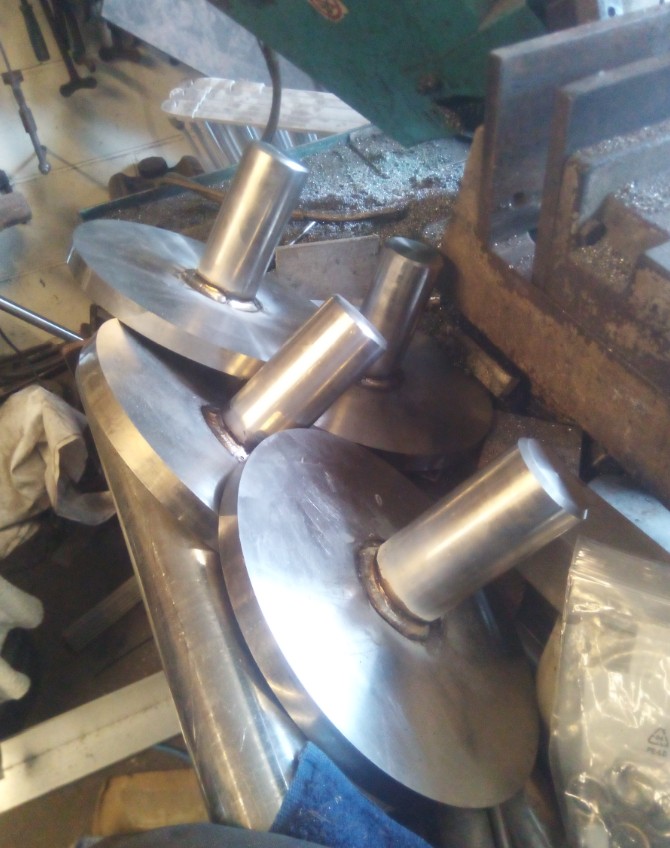 Popped them back in the lathe to turn the OD to size (220mm Dia) and a stepped section for fitting into the 8" nominal bore pipe.
Then got the the two of them welded into the pipe to make the roller, it is 1420mm long.
The boat will be coming out the water sometime next week so I won't get much more done until then.