Stripping down a compressor and looking at the conrod, it has a bearing at the crank end of a type that I've not seen before :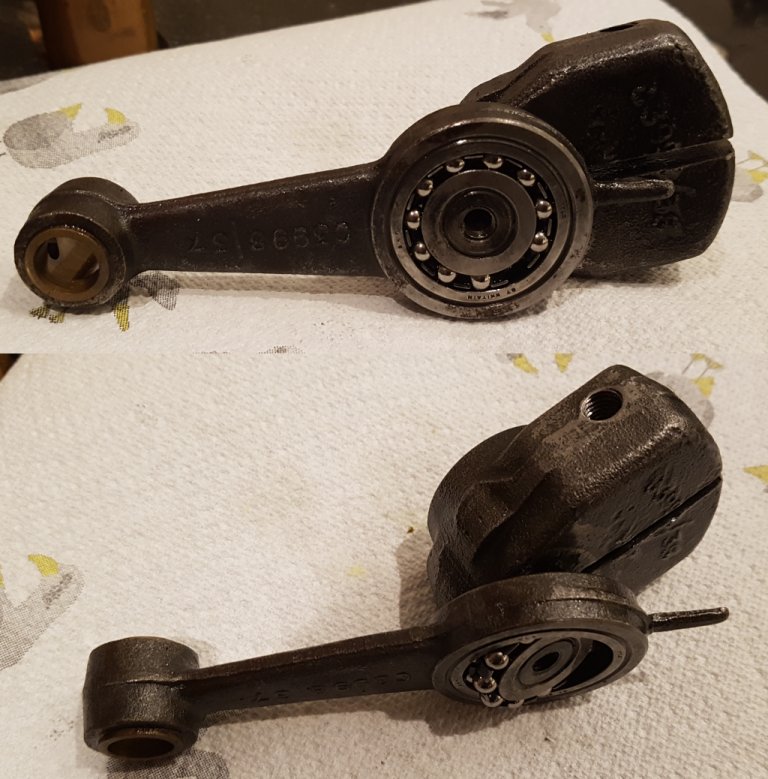 I didn't think bearings were supposed to do this, but maybe I've led a sheltered life. The conrod swings quite happily around on the bearing, in any dimension/direction. In practice / when installed, it can't move in the direction I've shown in the pic (top/bottom), but it can twist left/right and the piston twists in the cylinder as a result. If you twist it beyond a certain point, the balls drop out (hence the gap - I did find that one and will put it back !).
Silly question but should this be happening and in which case what is the term for this type of bearing so I can get some new ones ?
In use, the only thing which stops the conrod rotating too far (and having all the bearings fall out) is the bottom of the conrod itself coming up against the web of the crank, which seems a bit sloppy.
The little spike on the bottom bearing-surround appears to be there to splash into the sump and move the oil around.
Thoughts from those more experienced that I would be appreciated !
Richard