Messages

2,434
Location

Antrim Northern Ireland
Hi
@marlinspike
what projects do you have on the go?
Still got the Saab?
Any chance of an update?
It's a bit lonely on the car projects front here at the mo, could do with a bit more variety.
Starting to put a few bits back on the car and discovering bits that need sorting as I go.
I've finally accepted that there is no way this is going to be on the road during the month of May.
It doesn't mean I'm throwing in the towel, just that I'm going to take the time to get it as near as possible.
The next couple of bits is a good indication as to why everything seems to take so long.
First is a tee for the heater at the back of the block which had seen better days. (Why would anyone run a car without antifreeze?)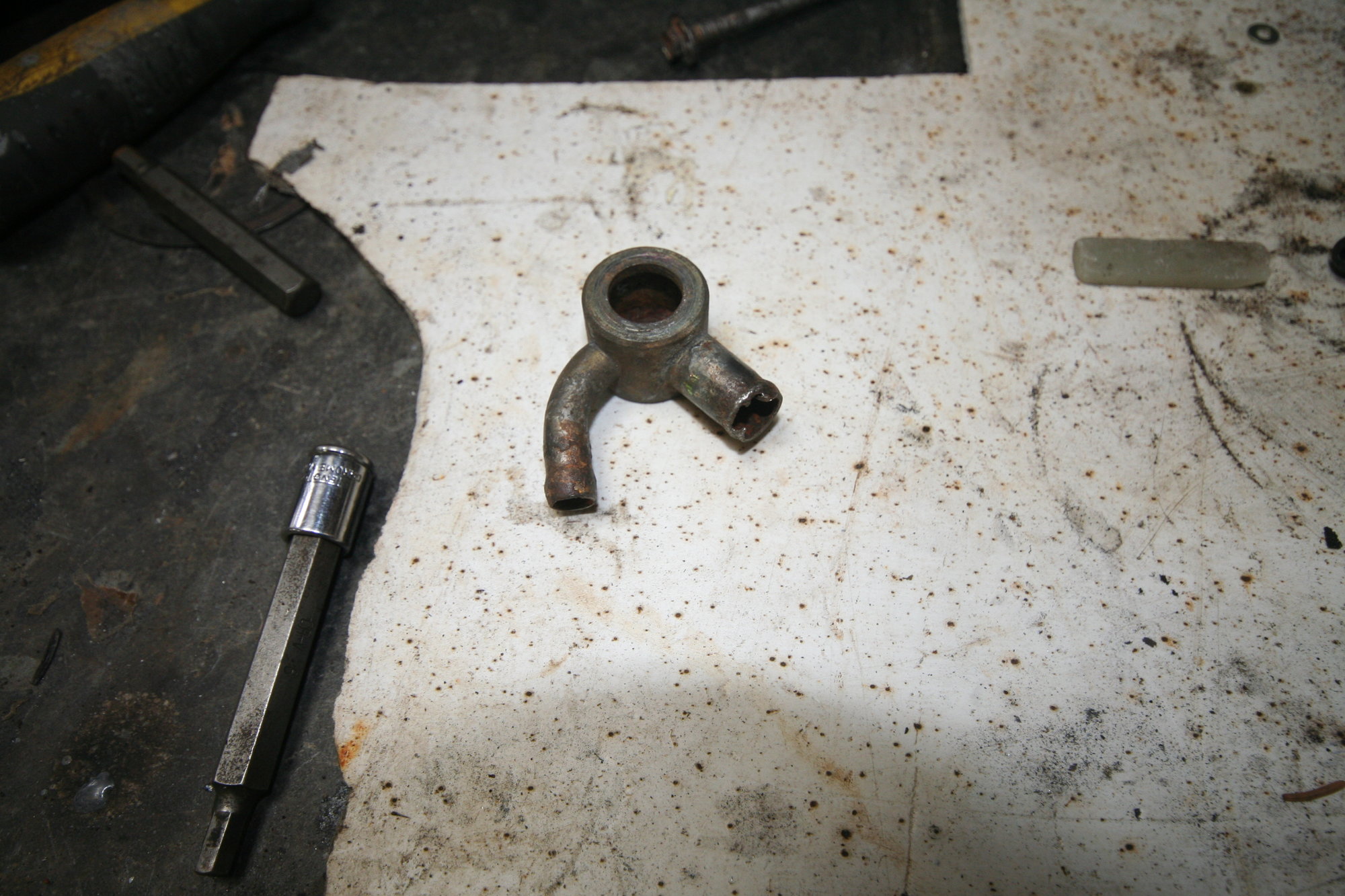 I couldn't find a replacement so decided to fix it.
Also as I haven't started the welder for over a week I might have been getting withdrawal symptoms, which could have clouded my judgment.
Bent a bit ms pipe I had in the scrap pile
Then found and cleaned up another bit of scrap the required size.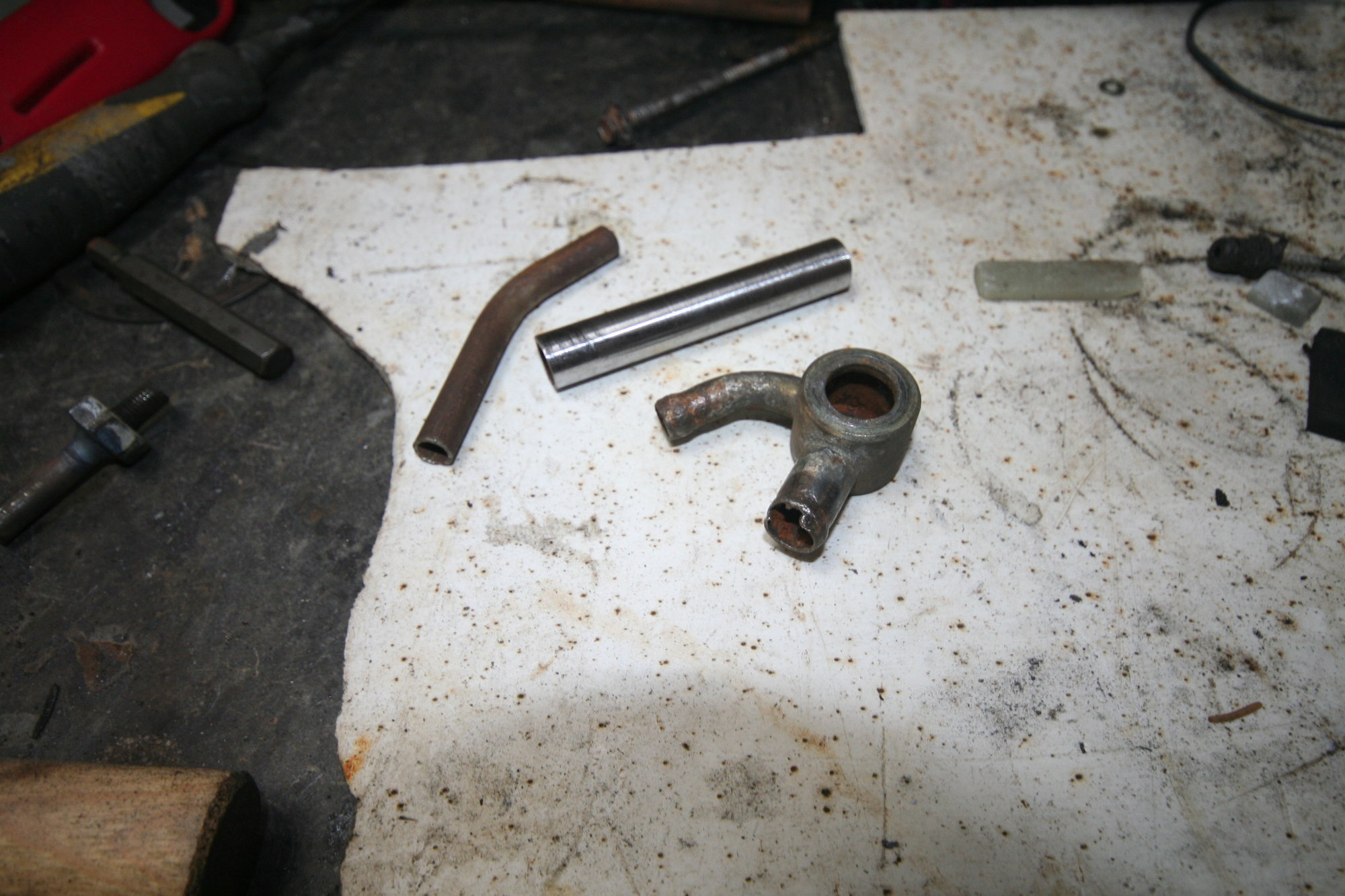 Before welding them in I decided to make barbs to retain the hoses and as I didn't have a tool for the job welded it on instead.
I made the mistake of not welding the 10mm pipe barb before bending it so it was harder to clean up the weld but still a reasonable effort and certainly good enough for the purpose (I think)
Don't know how to finish it off.
I fancy plating it but couldn't be bothered to set up the plating kit for now.
Next bit
While I was painting the drive shafts I noticed a socket head bolt was missing (or at least most of it was.)
I tried unbolting the rest of the bolts but no go, so cut all the heads to split the flange from the CV joint.
Didn't think to take a photo but this is what a previous person had done to try and get the bolt out.
It looks like they had just tried to drill it out but if you look carefully you can see that they had also cut through the flange into the bolt with a junior hacksaw.
There wasn't much bolt showing
But I was able to weld a 8mm bolt to the broken threads and screw the broken bit out.
I then hammered a bit of aluminum pipe into the bolt hole to prevent filling the hole with weld, vee out the saw cut and weld it up.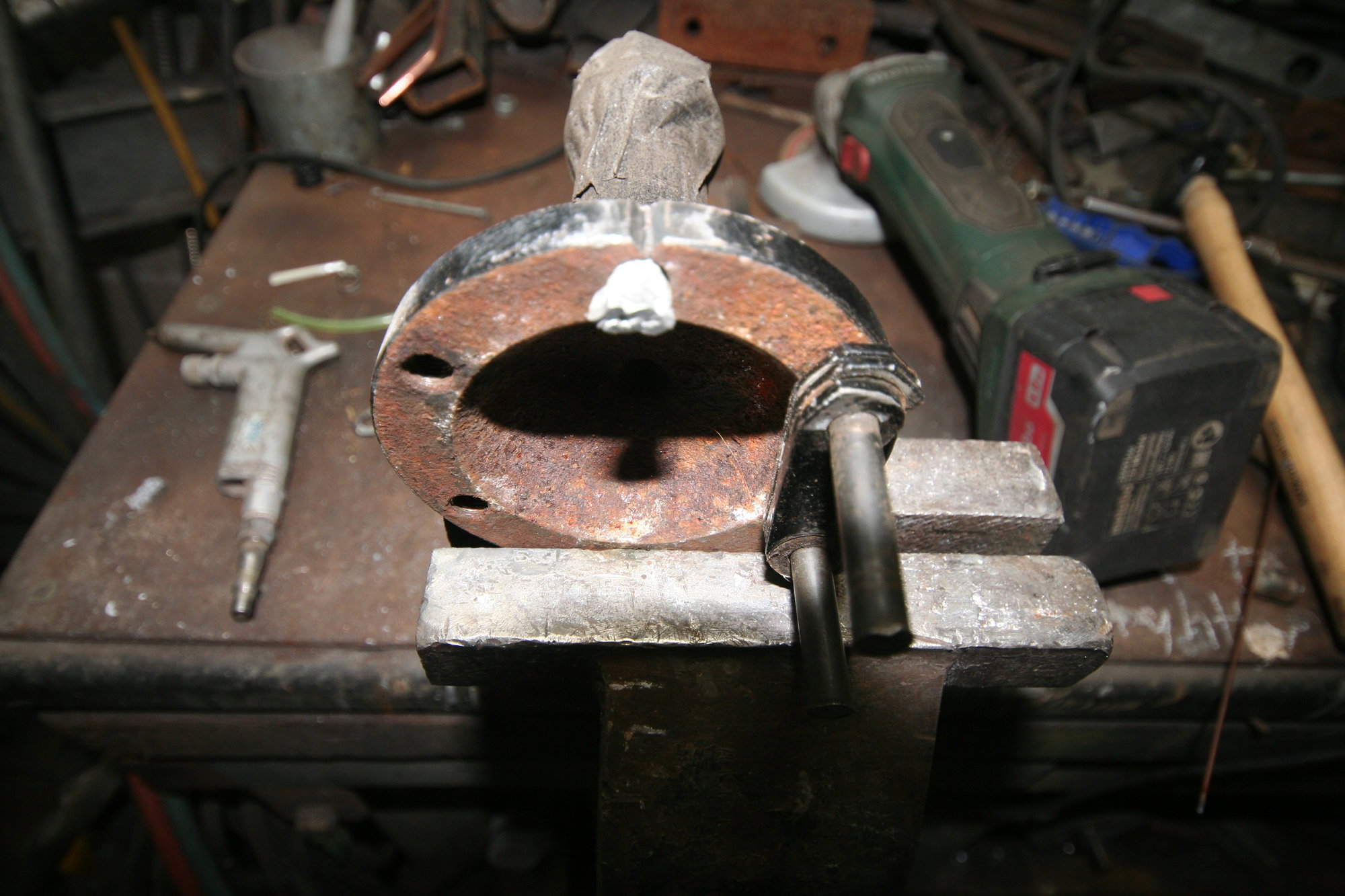 Clean it up, chase out the threads and job done
Expect more of this extreme boredom over the next few weeks but it's all part of a project like this. (I've come to realise.)