Messages

454
Location

Hartlepool
Thought I'd start a thread on it, I know you all like pics and little build threads, and I could use some advice and pointers along the way!!
So a bit of background. Started this almost 2 years ago!!.
Little bits at a time, cheap primer on when finished an area etc...
We had a storm which ripped the carport roof off....
Transit soaked, welder soaked, took a couple months to get everything repaired, had to buy new welder etc
A lot of what I had done was covered in rust, little puddles inside panels etc. Very disheartening on a project I was struggling to put time into anyway....
My original plan was to stretch arches allsorts, I've done the same arch a couple of times and never been happy with it!!
I cant make the right curves without needing an inch of body filler.
So today I took a day off work and decided to get a standard arch back in, and see what I can tidy up...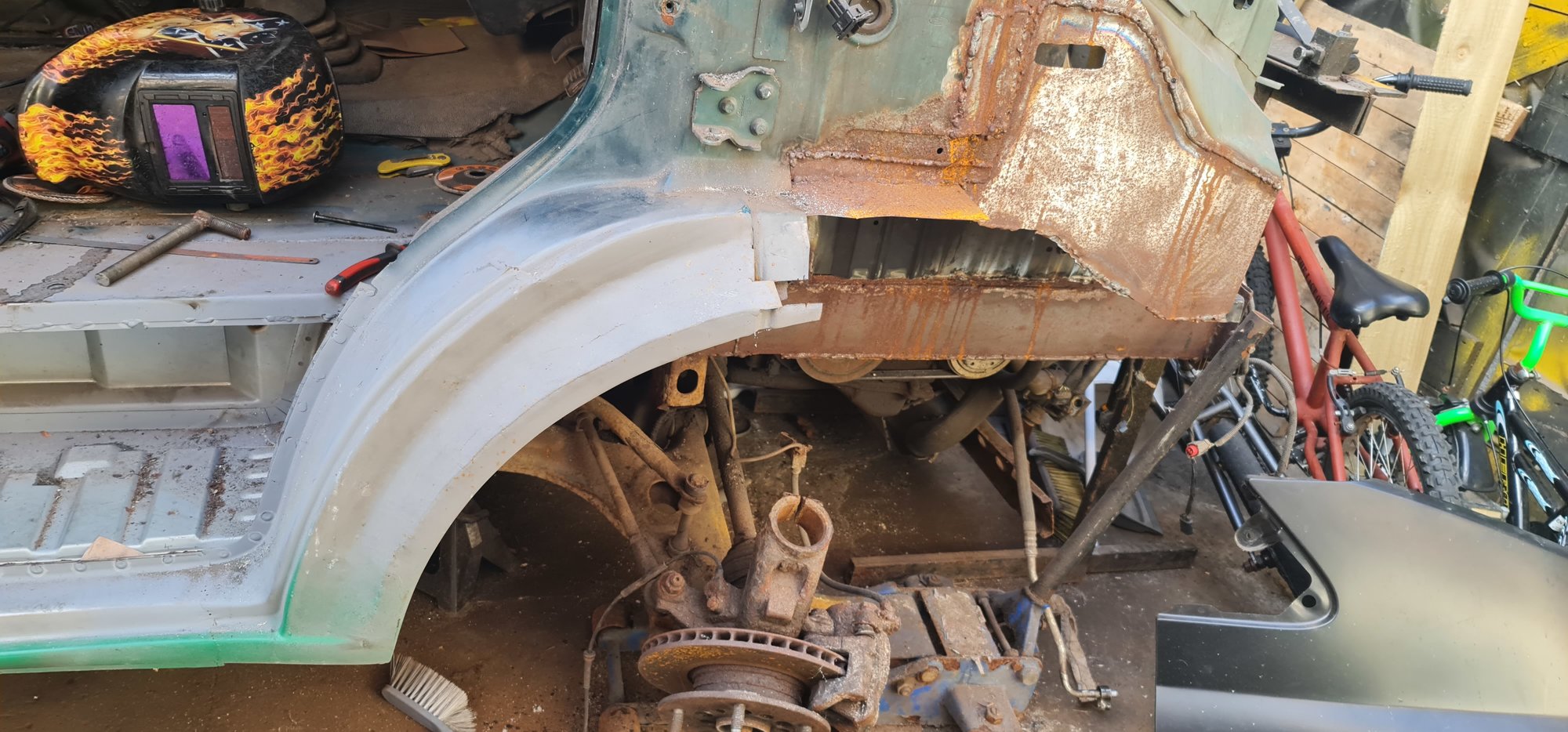 As you can see, leaves a lot to be desired before you can call that an arch!!
So we'll get it lopped off and another panel put in....
Not too bad of a join for a beginner, the outer skins look pretty level!!
Why did I not use the full panel?? Because they have a slightly different curve and the flange that door seal will sit on makes it very hard ( for me) to get them to sit right without distorting the rest of the panel....
I prefer to ( body work allowing ) split them down the middle and butt edges, this also gives me a better reference to door clearances as you cannot fit that whole panel with the door in place
After grinding back, it's obvious I will need a light coat of filler, in some places it came out pretty good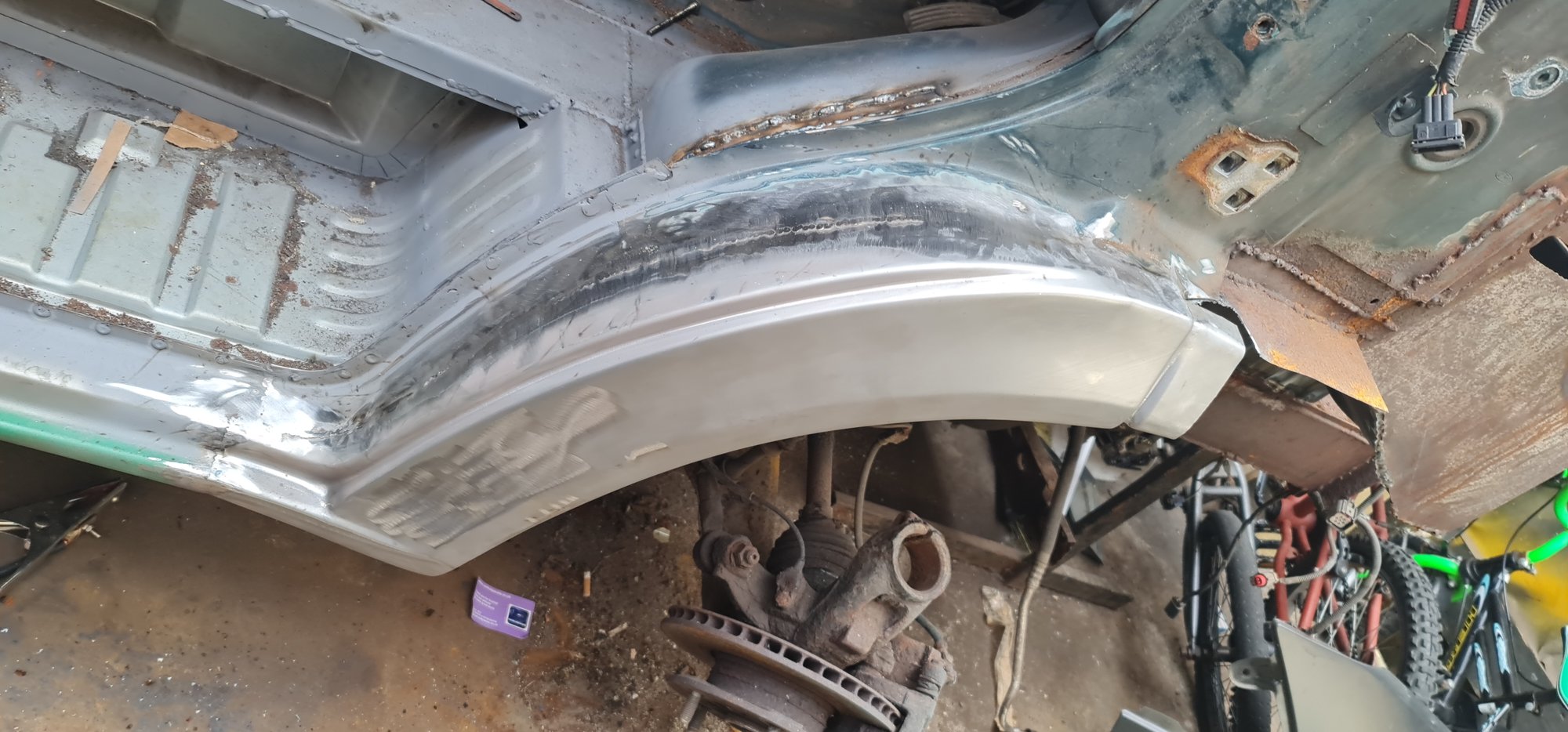 Got the rest of the inner knocked up, just using scraps and I found the smaller sections much easier to curve and trim rather than trying to make it one....
As its under a wheel arch and going to be coated in stonechat etc etc I'm not too fussed...