After more poking around we decided that minor repairs were not going to cut the mustard on this lovely old crock. We bought a rollover jig and set about getting the car ready for the surgery needed to make it right again.
Took 2 full days to get from a running and driving car to what you see below.
There do seem to be some decent repair sections available which is going to save time bashing it all out of flat sheet, but there is still going to be a decent amount of the latter. We are actually on the lookout for a decentish breaker to make panel cuts out of but not holding my breath for a lot of luck. They all rust in the same spots.
It's down ay my brother's place in Kent so progress and updates will be based on when I can get down there and anything my brother does in the meantime. He's never welded but pretty handy on the spanners and grinder.
So here's the start.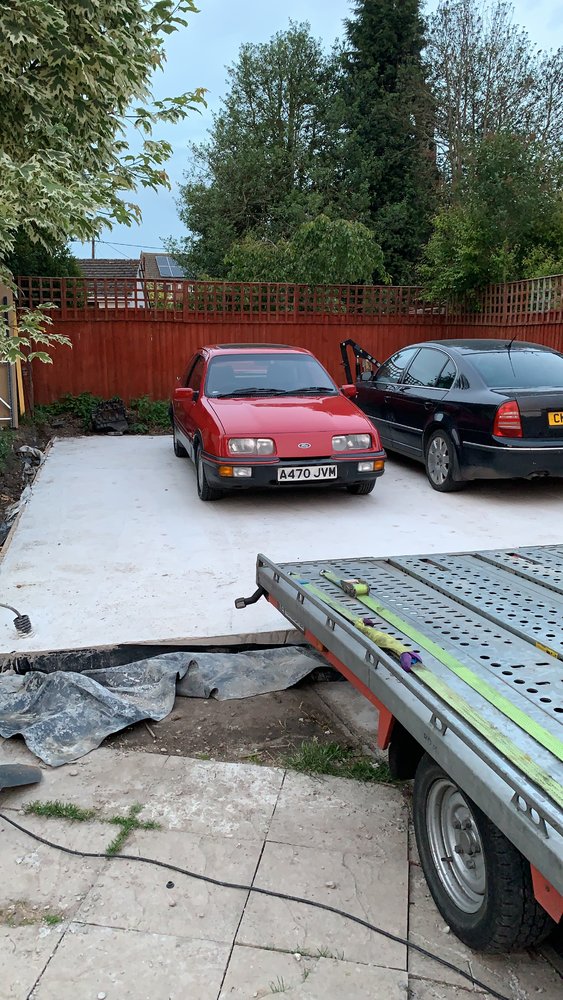 Loading up, not really safe to drive 200 miles after discovering the rust. So out with the engine, box, crossmember and front suspension.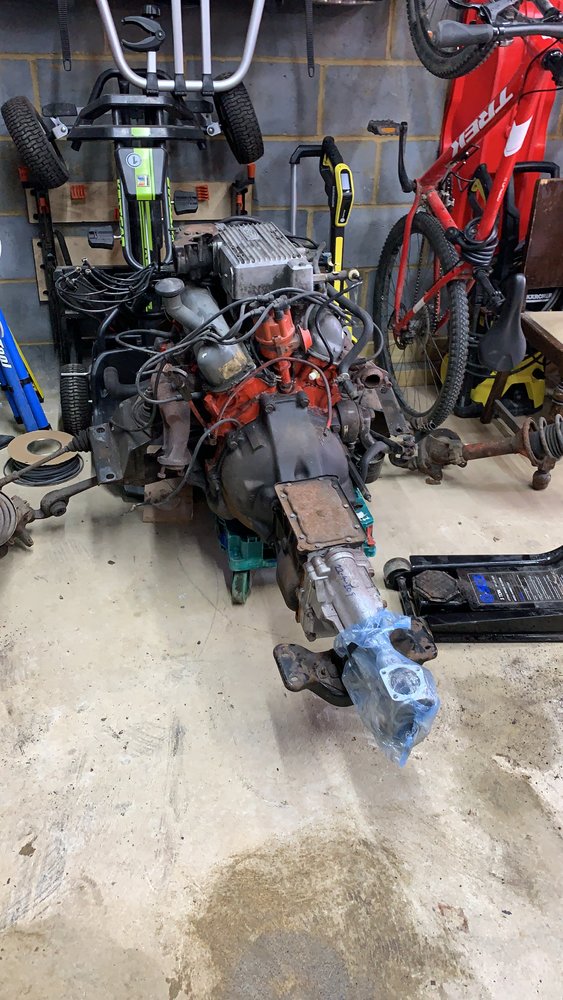 And followed by the tailgate, doors and sunroof. Along with the petrol tank and rear subframe as complete as it could be.
Nicely mounted on tje rollover jig. The subframe can be seen behind the car ready for dismantling and refurb. The doors and tailgate are in his spare room to avoid damage for now.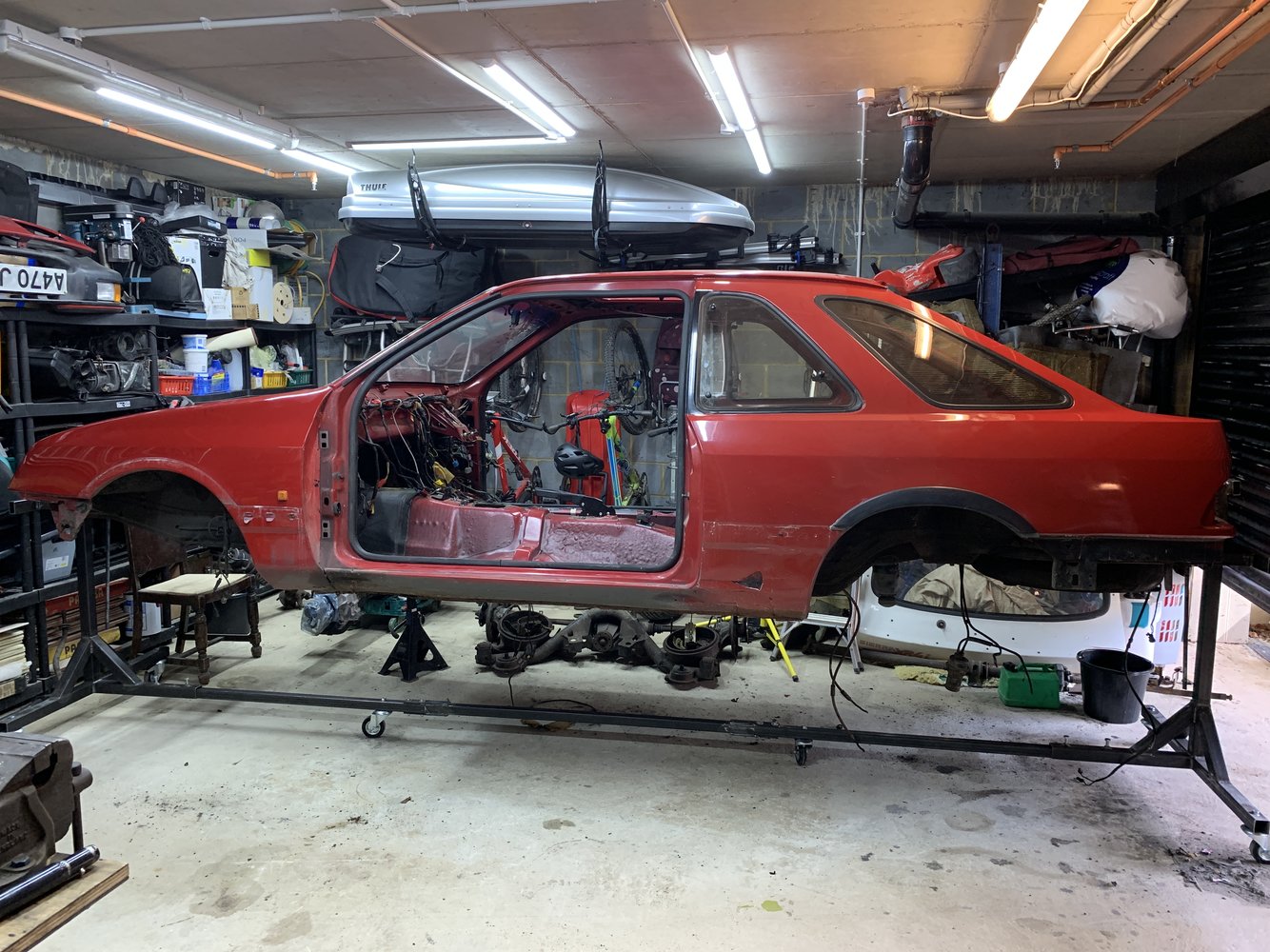 And this is some of what we found once the body trims were removed.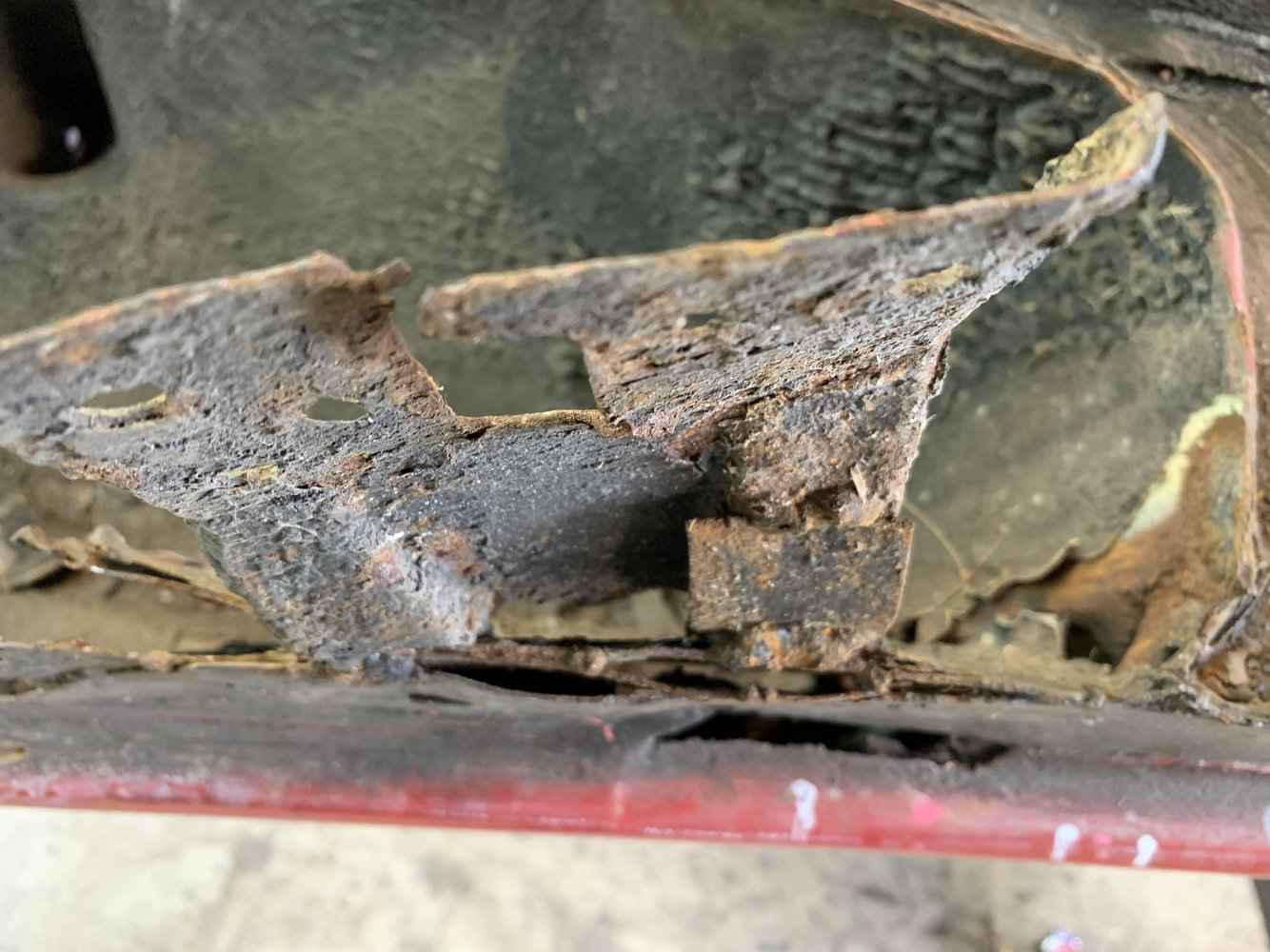 I awlays said that bath sealant makes the best trim clips.
Just about the only acceptable welded repair I saw. But even this is coming out to be replaced with new meta. I'll bet strong money those are just stuck over the rot.
Not the best but by no means the worst I've had to do. Let's see how it goes.