Messages

61
Location

Forest of Dean, Glos, UK
On the home straight now.
@brewdexta
's intact gear lever casting fits in nicely with minimal fettling, even though it was the one supplied for the later, thicker rectangular cross-section lever. I'm going to stick with the original lever for now as it already fits the tapered pin securing it to the gearbox, and it fits the original knob and cover casting:
Here's my version of the "Do not change gear" decal, printed with an inkjet printer, compared with the oil-stained cover of my MB4. I though I was being smart by spreading a thin layer of clear silicone over it, but it's already starting to peel. If it gets any worse, I'm considering using a waterslide decal over a thin aluminium plate - I don't much like the yellow/gold anyway:
The MB4's cover is cast iron, which is quite a bit larger than the A10's alloy casting.
The High|Low gear plate had worn down to the original brass, but was originally plated. I gave it a quick buff and dropped it in the nickel bath, but I didn't try to remove all the pitting as I wanted to keep the graduations intact. The plating process dissolved some of the red lettering. I didn't have any suitable red paint, but my other 'arf had some nail varnish which was a pretty good match. Rimmel 60 Seconds Super Shine, colour "Glaston-Berry". I didn't tell her until after I'd raided her make-up drawer and applied it, so she was somewhat askance, but I think she's secretly pleased to have played a part: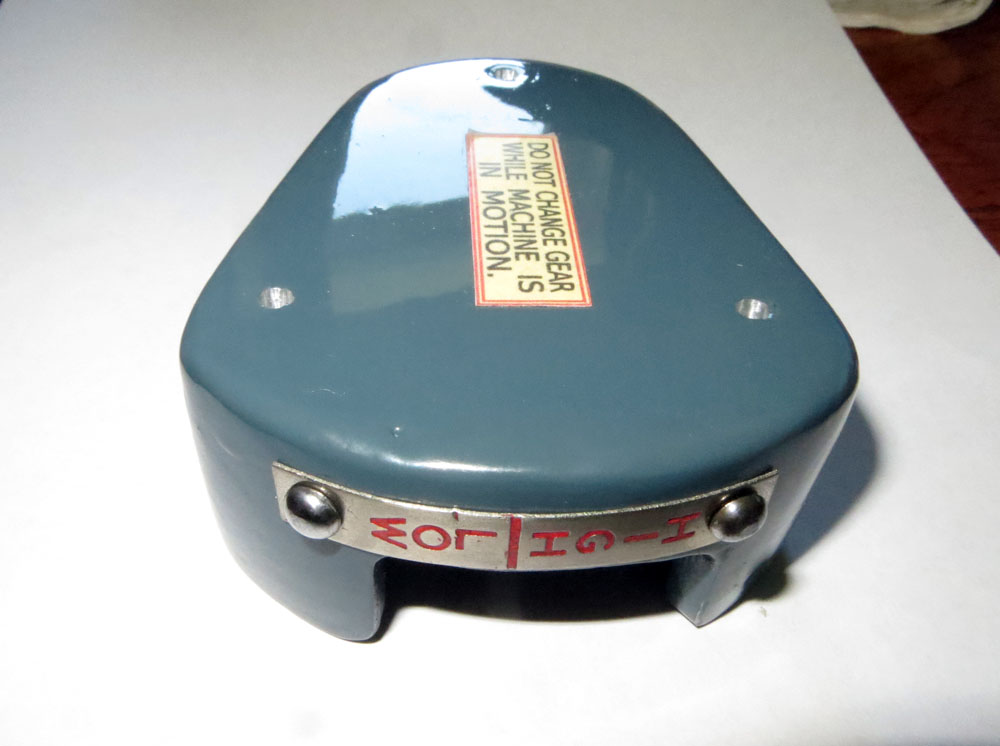 Looks great on the drill, though I'm going to have to do something about that peeling silicone layer: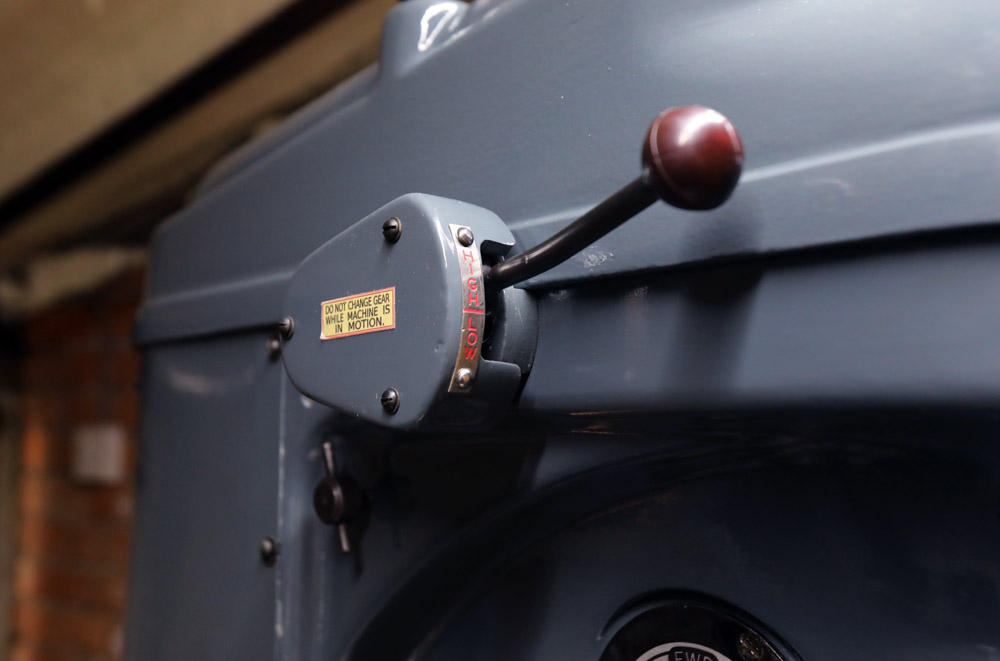 The Meddings dark blue looks different every time, partly because of the occasional flash, and partly because I can't operate the colour balance properly on my camera. Not a single one of these colours looks like the drill in real life - I'll try a bit harder when I do the final shots.