Messages

61
Location

Forest of Dean, Glos, UK
On to the table arm now. This is bigger and heavier than the drill arm, but at least it doesn't have a pillar attached. Here it is in original cruddy glory:
Here's the view underneath. You can see the repair made to the shattered clamp: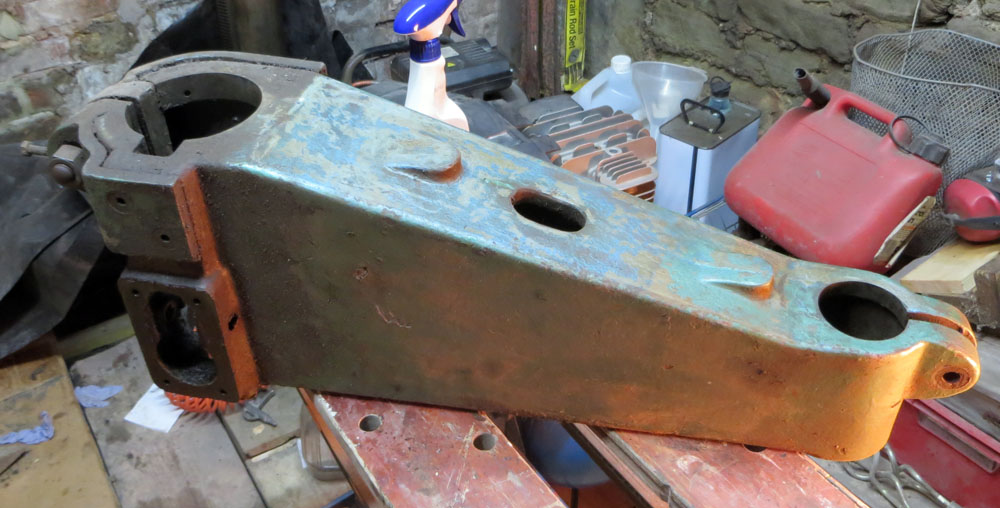 The extra repair bits were screwed on pretty tightly, but I managed to get them off without shearing anything: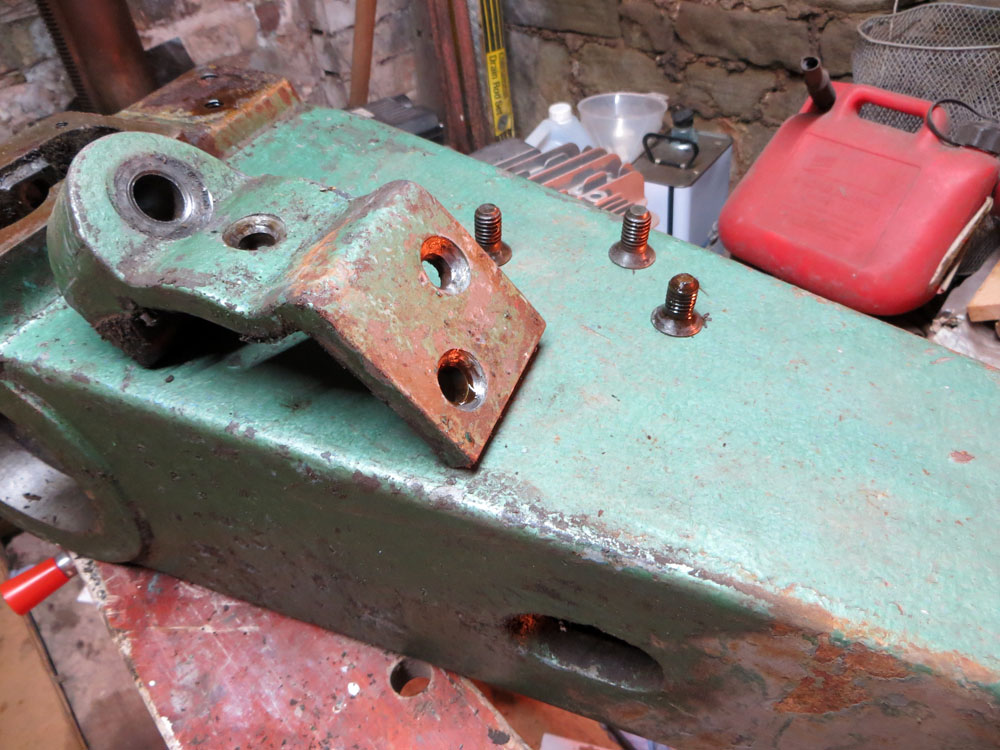 Just to recap, this drill has a coat of blue hammer-finish applied reasonably well over the original grey paint, then another coat of green hammer-finish applied by what I can only assume was a very bored apprentice on a Friday afternoon, given the job after he drilled one too many times into the table. When stripping it off the head at the beginning of this thread, I did say that I was just going to smooth the other pieces down with abrasive paper, but they do not sand well at all.
So I've gone back to the paint stripper, especially as I have a 15 year old can of Travis Perkins Nitromoors equivalent that's gone dark brown, but remains potent, so it's not costing me anything. Actually, I've found that this is the most effective method for me and this particular drill. With a bit of practice, it's actually quite easy to get the hammer-finish off while causing minimal damage to the original coat. Here's that work in progress:
Essentially, I splashed it all over for the green coat, then used a smaller brush and was more selective for the blue coat. It took no longer than an hour to get to this stage:
Sorry about all the clutter in these photos. The rest of the blue was easy enough to remove with a battery-powered finishing sander.
Back inside, filled, Kurusted, and sanded:
and two coats of primer:
That's the last post where I'm going to show every stage of prep - I know it all gets a bit samey. But as an addendum, I introduced the repair brackets to a flap-wheel:
Of course I had Steve Darnell over my shoulder urging me to give them a quick polish then a coat of clear-coat. I can feel his opprobrium as I post this next photo: