Thought I'd have a go with some bits of scrap. Brazing wire isn't cheap and my pet peeve is that the small volume sellers cuts the wires down to 300mm, I think to convince people that they are getting more. I'd rather buy fewer, longer rods.
Anyway a few pics. It is a nice process. 60amps dc for the first example and I tried 70amps on the second example. The steel is 3mm. Feeding the correct amount of rod needs experience I think as the filler wire is much more melty. I used 1.6mm rods on the first example and a 2.4mm rod on the two sides of the second example as the first
weld
braze across the front pulled and lifted the back up leaving a wide gap down the sides. I've found that braze is great for filling large gaps which I wouldn't be able to manage with steel as I don't have to melt the base metal.
It's a lovely coloured finish, very pleasing to the eye. I'd consider this for making decorative items in future. Wire brushing gives a bit of a "San Tropez" burnish to the steel as well.
Started off with shiny steel having given it the flap disc treatment.
First ever braze. 60amps dc. 2.4mm tungsten because I was too lazy to change it out for something smaller. Looks like far too much heat considering I'm not actually welding.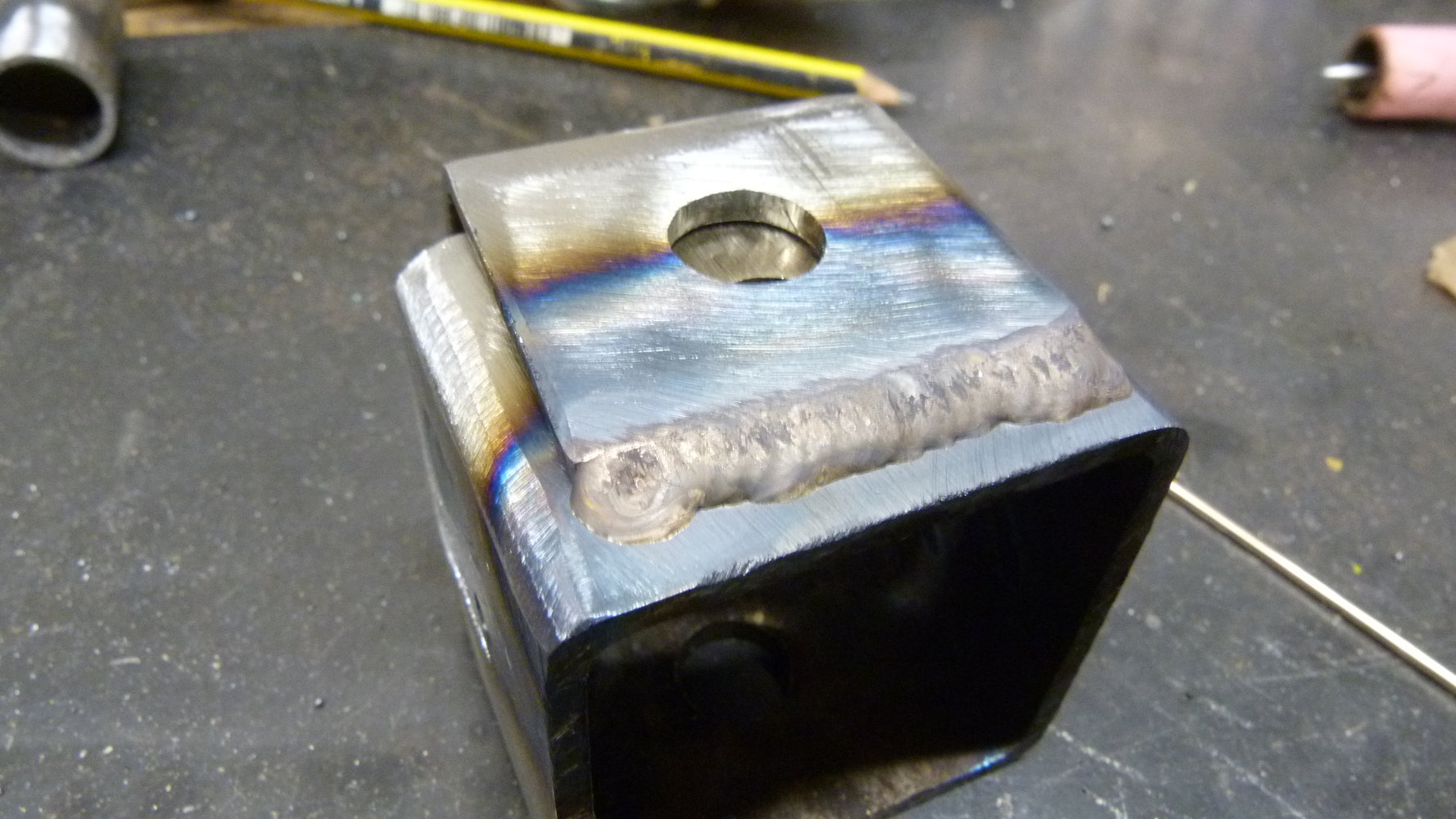 Oh dear that second
weld
braze (Stop saying weld!) makes the first one look like beginners luck. My mam is from Yorkshire but I was born the other side of the Tees. I still like to get my moneys worth so a pair of pliers were employed.
Third side went in marginally better. This is after wire brushing. There's a nice golden glow over the top.
I put a 4th run of braze over the top to use up the remaining wire. This was 600mm of 1.6mm brazing wire in total. I've kept the waste down to about 25mm of stubs. Those pliers are really small. The box section weld piece is 50mm square 3mm wall if you are looking for scale. I paid £9.57 for 50, 300mm rods (1.6mm diameter) so those welds cost 38p in wire.
This is the second attempt. The braze along the front pulled and lifted the back up leaving a big gap down each side. I used half a 2.4mm rod to fill in and it worked really nicely. If I had tried to this this with steel filler wire I would have been left with a large melty mess.
I am getting a strange urge to make something useless but decorative and try to sell it for lots of money on Etsy.