Messages

1,847
Location

Moray
More work this evening. Disconnected the windings of the stator from the star configuration. I then soldered them up into delta.
I used glue impregnated heat shrink to insulate the connections, in lieu of the original shellac varnished Cystoflex.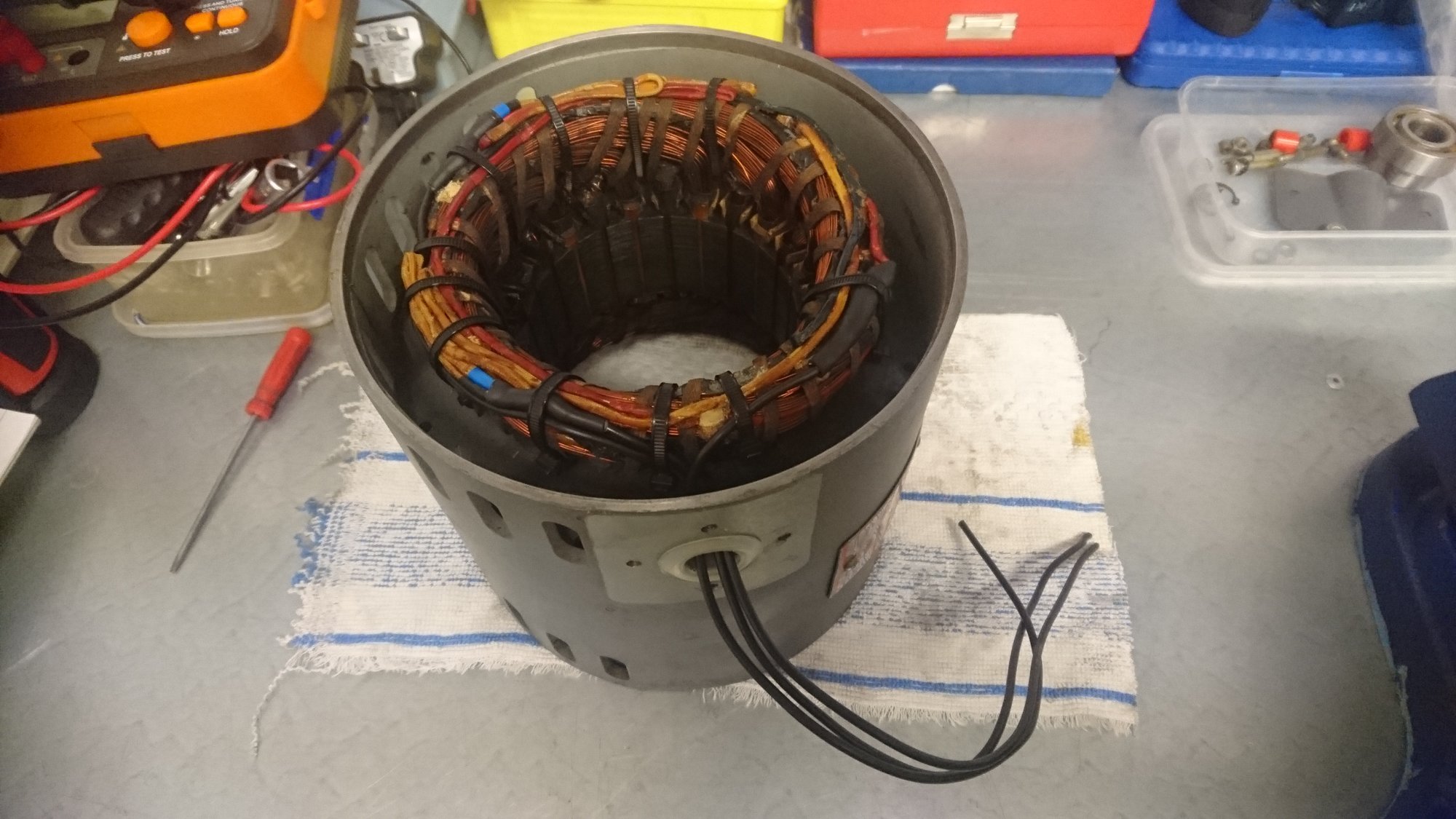 Once the connections were complete I carried out an insulation test at 1000 volts on each winding, to the motor case. All were in excess of 12 mega-ohms.