I was looking for empty Schultz type tins and came across these people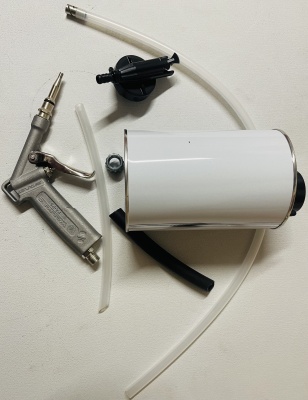 Trigger type gun comes complete with flexible hose attatchment making it ideal for use with waxoyl rustproofing products or 'SCHUTZ' cans alike.
They do so much stuff. Rang them and really helpful as well. Huge range of items and prices look pretty good.
They even do tintable Raptor in aerosols.