Messages

214
Location

Cambridge, UK
Here we go... final tooth being cut of a 26 tooth, 16DP gear in aluminium. The whole 135 thou depth was cut in one pass:
And the finished article:
To me, the teeth don't look deep enough, Not sure what I did wrong there.
And secondly, the last tooth being cut on the first pass of a steel gear, same tooth count and DP. This was much more unpleasant. The video doesn't seem to have picked up all of the grumbling from the shaper drive train. In hindsight, 3 passes would have been kinder to the machine, but it was slow. 2 minutes plus faffing per tooth (faffing includes trying to video it. Gives me an appreciation of the effort some of our esteemed members go to to post interesting content week in week out)
And the final result, steel beneath, ally above:
A few other bits of info. Setting up the toolbit vertically: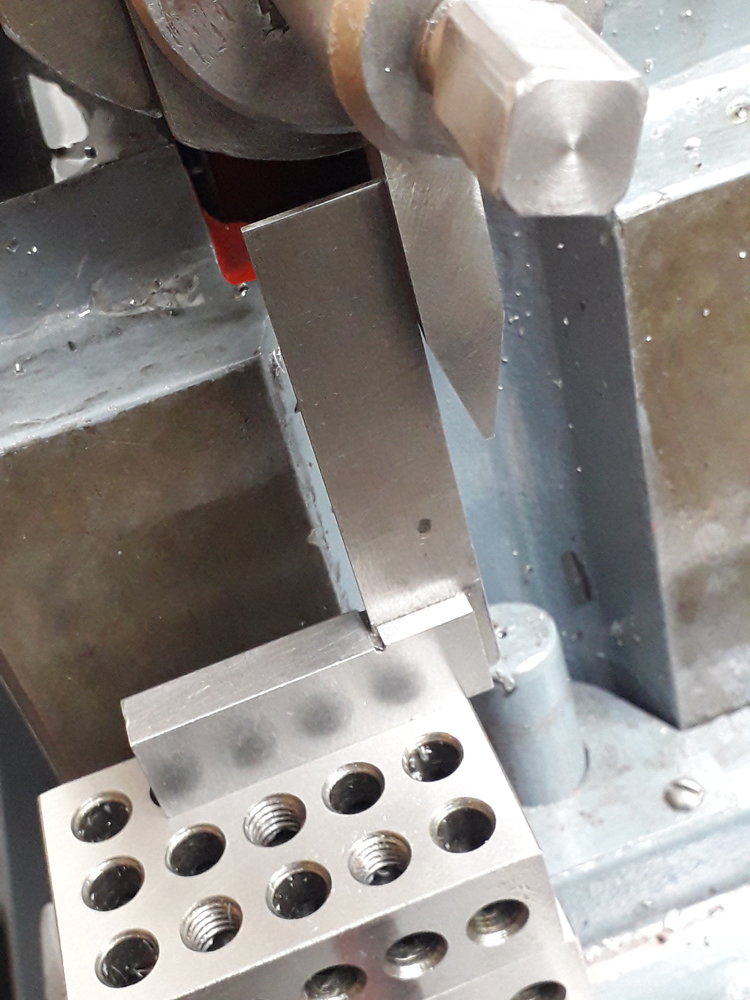 Highly sophisticated marker on top of the ways to indicate where to rewind to (yup, gaffer tape):
I used a clamp to indicate where to stop the cut, set after the first tooth was cut full depth and the tool was no longer touching the workpiece. Sorry for the blurriness:
Thats all folks!