They call me Mr. Bodge-angles
Messages

7,000
Location

Teesside, England
Following on from my thread about the 'mystery' spindle taper on the VSL500, I've made a start on the 5C collet adapter.
I'd already used the lathe's reducer to set the topslide at the requisite angle for the taper, so a length of EN3B was squared both ends and centred in the 4-jaw.
Then battle commenced, with a carbide tool that had previously been chipped and reshaped on a diamond wheel. It proved to cut very nicely:
Once I'd got 'somewhere near' the right diameter I started removing the chuck and turning it round to try the adapter in the spindle (bloody autofocus picked the wrong target):
and then once it was 'very close' a quick smear of marking blue confirmed the fit (the un-blued area is where the adapter clears the bottom of the taper in the spindle so no contact):
Not a bad finish for carbide, I thought...
Next, I drilled a good 80mm or so deep up to about 8mm diameter, then drilled out the narrow end...
and tapped a short length to M12:
Time to part off, and although I knew exactly where I wanted to cut it I chickened out and made it over-length, which meant the blade was a bit close to the chuck (the coolant is pouring into the cut here):
Yes, I know you're not supposed to part off with tailstock support; I didn't complete the cut with the parting tool but used a hacksaw instead as it was a deep trench and the blade kept nipping. Eventually it was free, and removed from the 4-jaw...
A length of M12 studding was then wound in and the adapter mounted to the spindle...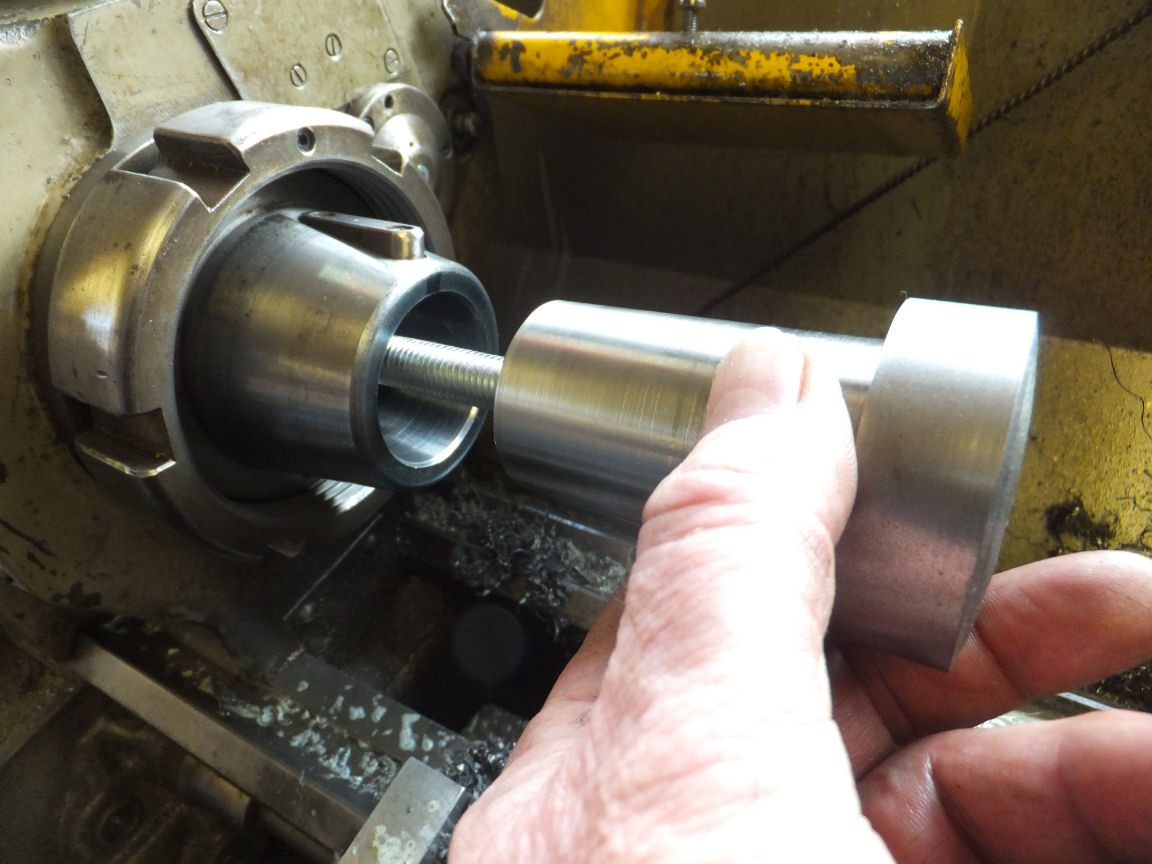 ...with a nut and some washers to pull it down firmly into the taper: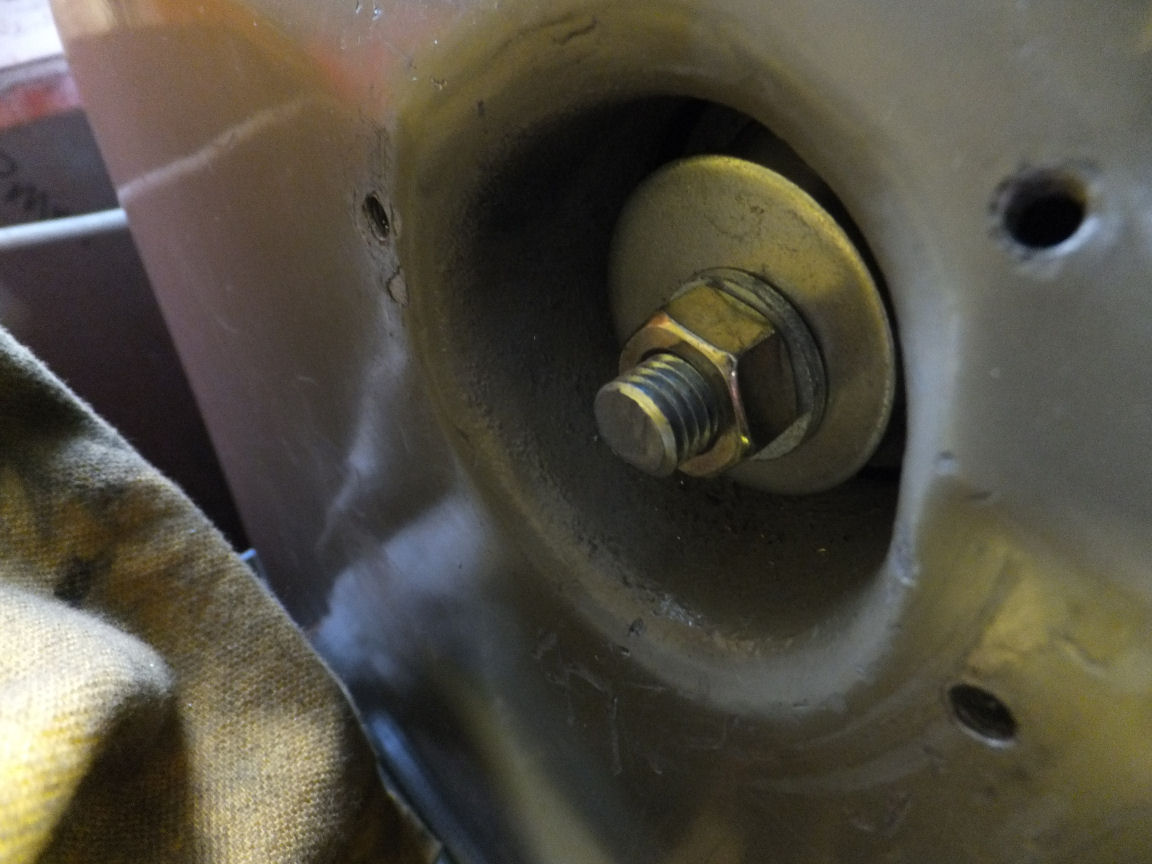 The idea, of course, was that when I opened out the collet bore it would have absolutely no choice but to be bang-on centre with the headstock spindle
Last edited: