If it walks like a duck....
Messages

12,644
Location

Carnoustie, Scotland
The next boat I am about to embark on fitting out is unusual for me, it is a standard displacement hull and a bit smaller than normal. It is for the son of one of the skippers I have done several Cheetah cats for, he has just left school so is just getting a small boat to make sure he has what it takes before he upgrades to something bigger in a few years.
A pic of the boat.
First job was done on Friday, cutting some 10mm Aluminium for parts for a davit.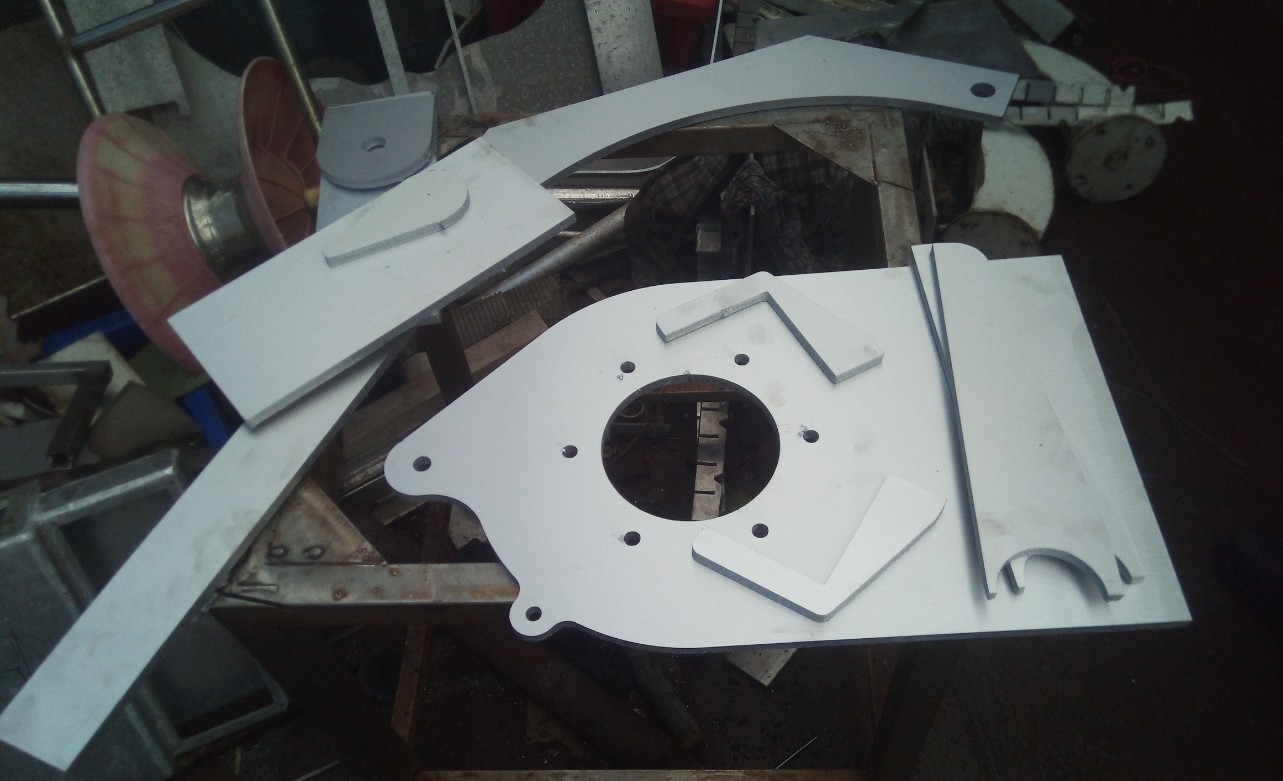 Today I chopped up some 3" Dia x 1/4" wall tube and then started sticking things together. Had to go and fit some Mackerel strippers, guide wheels and jigging machines to another boat so this was as far as I got with the davit today.