I built this little bbq/fire pit a few years ago and it's been really good but decided it was time to rejuvenate it just making it taller and adding a dining table around the out side.
Started with a pair of 30x3mm flat bar hoops and plasma cut some 2mm mild to join everything together.
I didn't want it to be too difficult to transport so I made 4 gussety wing things to bolt the table to the bbq.
Then I stretched the legs out to make it a normal dining table height.
I gave it a fresh coat of stove paint and also replaced the centre disc with stainless instead of mild and made also made up a stainless pan for eggs and such.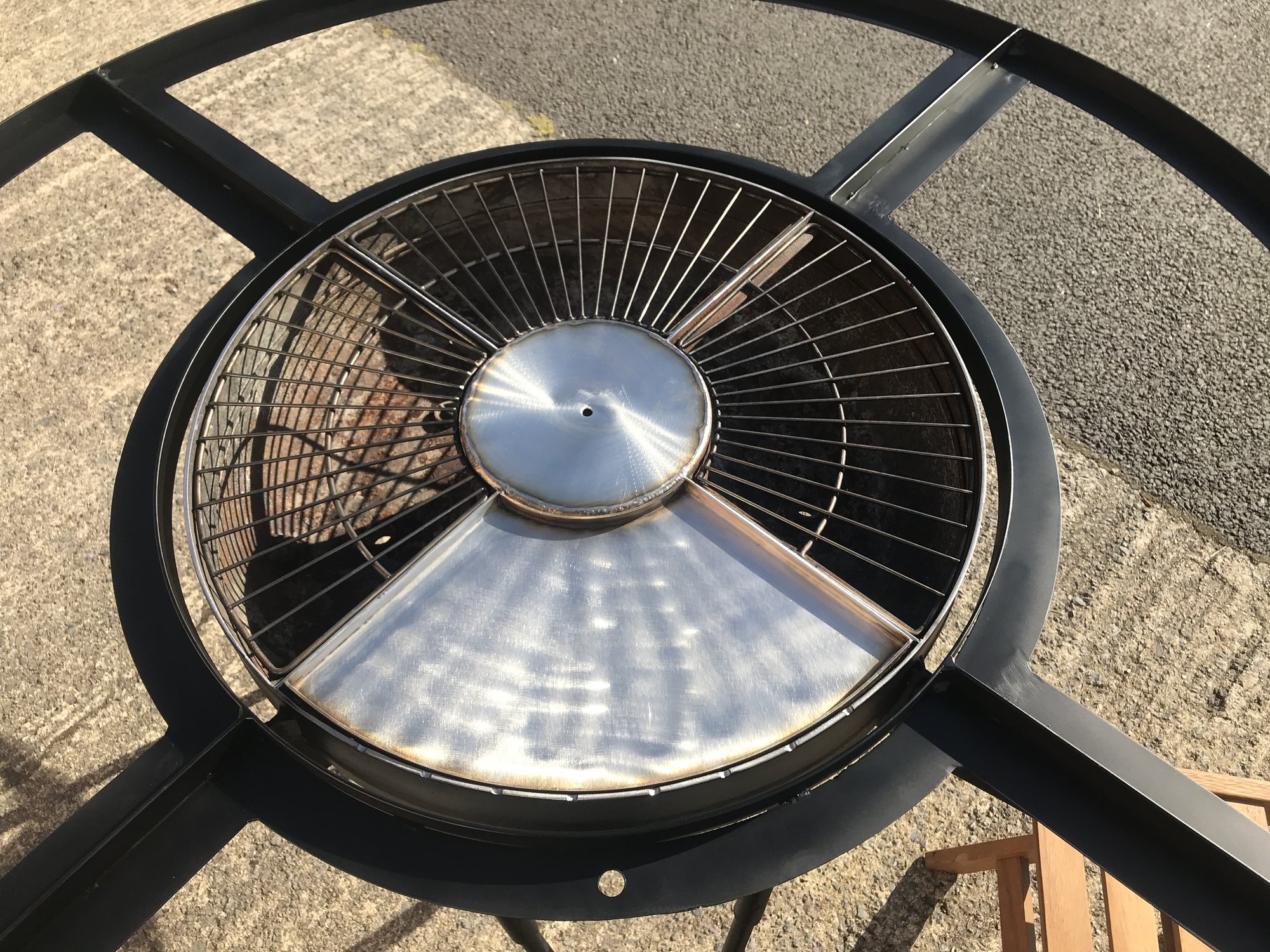 Taking orders now.