Messages

8,738
Location

Don't ask questions
I make a litre of coldbrew coffee every few days, its 72g of grounds in 1.2 litres of water which sits overnight and then needs filtering. The problem is the finer particles block the filter paper, it usually takes two or three papers to filter the whole lot which is a pain in the **** I'd like to avoid. I assume a blocked filter is a common problem in other areas so maybe someone can help?
I'll borrow an Aeropress soon and try forcing it through that but any ideas are appreciated. I've got a big Erlenmeyer flask somewhere, maybe I'll try vacuum filtration.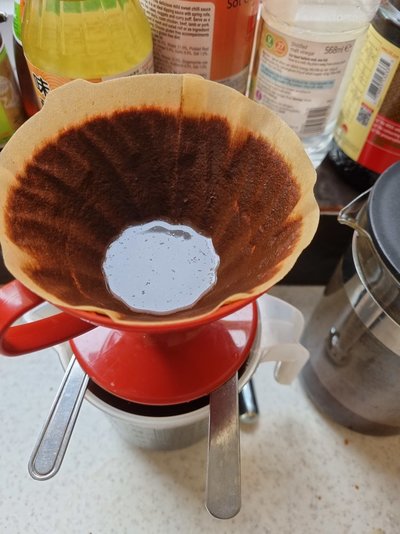 It gets to this stage and stops dripping so I tip the unfiltered stuff into a new filter paper. Maybe the burrs that ground it are worn, it does look like an awful lot of fines.