So our shop got an Eastwood MIG 175 welder roughly a year ago and up until about a month ago was welding flawless. I am running .08 wire and tip and just got a bran new bottle of gas. It started acting as if I wasn't welding with the gas on. I get spatter and it's not flowing as if there's no gas. I took my bottle in and they said it's half full but your regulator is bad. So, I replace the regulator and give it another try and it didn't fix it so I exhausted that bottle and just got a bigger bottle filled and it's still spattering. I'll post pics of how it's welding now and how it was welding before this started happening. Argon is set at 14 with the trigger pulled i've played with it all the way up to 30 just to see and it doesn't even seem to make much of a difference.
Here is a link to the welder I am using.
http://www.eastwood.com/mig-175-welder-cart-and-helmet-kit.html
Here you can see a few beads I laid the first day I got the welder. Not great looking welds but you'll notice there's minimal to no spatter next to them and what's there is from user error.
Here you can see the weld I just laid yesterday. Gas setting at 14 with trigger pulled. There is spatter all around the weld. Ugly.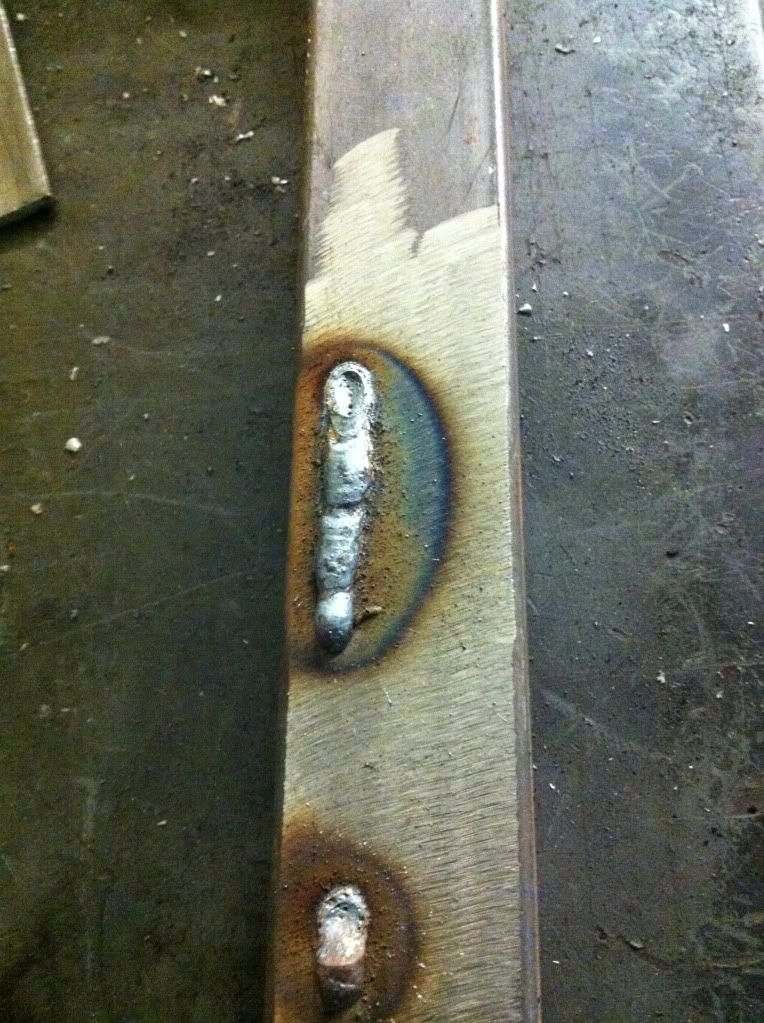 I can't figure out why this would be happening. Any thoughts? My new regulator also has numbers for co2 and numbers for argon. I think my old regulator just had argon on the gauge but can't remember. thanks in advance.