Messages

5,939
Location

devon, uk
I mentioned getting sucked into doing a fabric job... and then this came up -
The problem is, however, that someone has lost the part that should span the two holes in this part -
This is a stock photo of what it should look like -
The bits are used together to bring the head back and forth (a small amount) and to also alter its rotation.
The black lever things on the top are then tightened down to lock it all up.
Here is a photo of another make of head, that shows similar (but not identical) arrangement -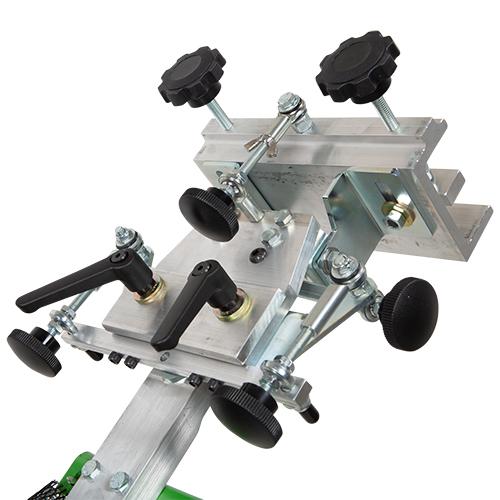 And another -
Its the yellow bits that im on about. The green thing is somthing else thats not applicable to this unit.
Now, to me, it looks like i should, pretty much, be able to remake an aproximation from off the shelf parts, right?
The original type looks more custom, but this one -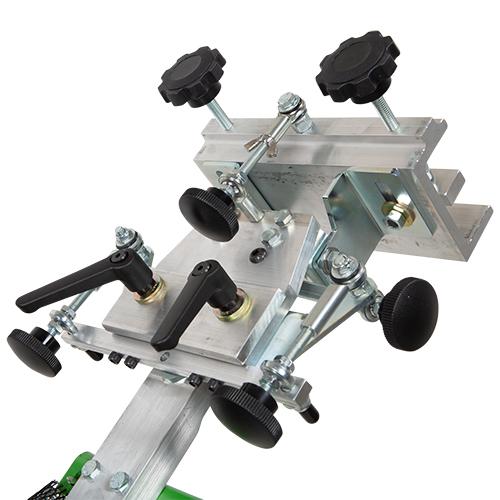 Looks like a bunch of stock parts stacked up. Id rather remake it like the original, as it looks like the design above would need constant messing with to reduce play in the nut combination by the knob, but, really, i dont much care so long as its easy and it works.
Can anyone point me towards some parts, please?
Thank you.