Getting rid of my shipping container meant that the garage was over crowded with stuff and was a total nightmare.
Some additional storage space was required.
Looked at wooden sheds, metal sheds and plastic sheds and just couldn't bring myself to spend what is required for something half decent. I know why they're so expensive when you price up the materials for yourself but I wanted something that I knew would last.
The other problem was the space where it needed to go. Any building put in there would need access all round for maintenance to the shed, the fence and the back garage wall. A lean to was the most economical use of the area.
Decided on a self build steel and wood effort.
Another problem was I wasn't forking out for a proper base or footings so I was worried that if my pile foundations decided to sink it could put an outwards pull onto the single skin garage wall, not good.
I did want to use the garage to bear some weight though.
Made some large angle plates and resin bolted them to the wall. The idea being that the shed base would just sit on these but not be fixed to allow some movement and act as a pivot point.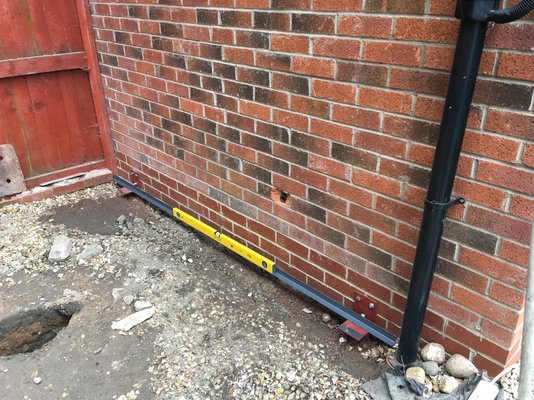 There would then be 3 piles into the ground. I dug down till I hit clay, about 500mm.
Made some angle iron pieces with rebar welded to them and a plate ontop that the base would bolt to.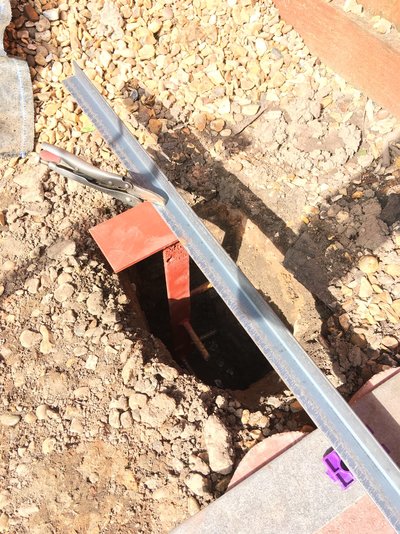 Levelling them up I then postcreted them in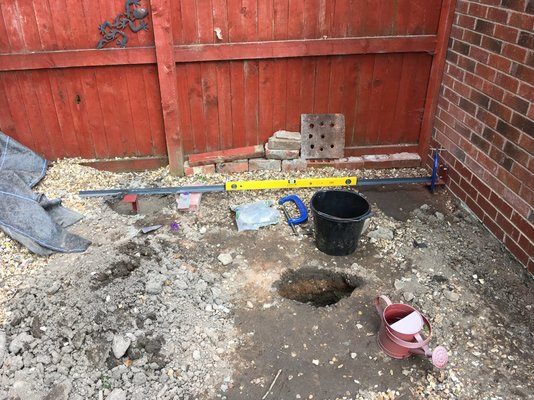 With those in place it was time to make the base. It measures 2m x 2.1m and is 50x25x2.5mm RHS.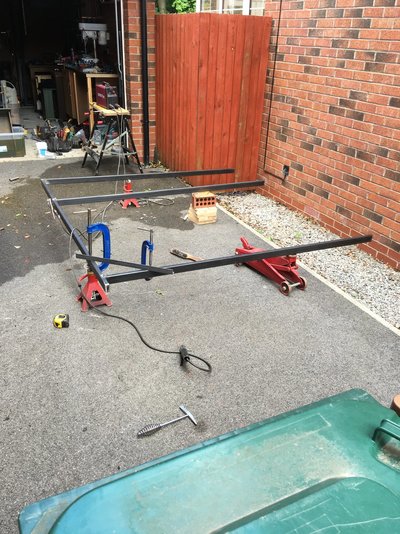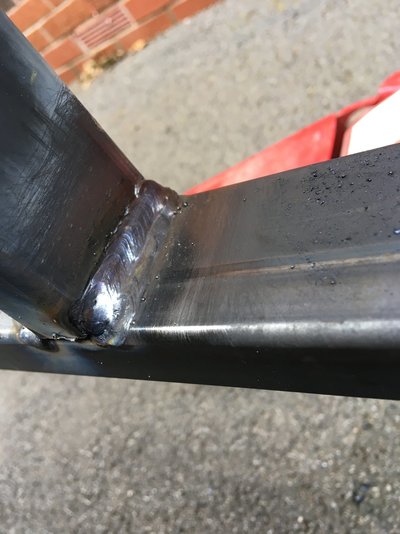 You can see the two ends closest to camera that will sit on the wall plates.
Despite how sketchy the fabrication method looks it did turn out perfectly flat, I was more surprised than anyone
In position. The middle pile isn't in yet. That was going to be done when I could bolt it to the base for a level.
Next stage was some walls. I decided to go for angle so I could easily bolt in some wood infill and went for 40x40x3. This would prove a mistake.
Continued...