I fix things that others have broken
Messages

1,399
Location

Scotland highland
Has anyone noticed to actually complete and project you have to start a whole load of others
.
But anyway I digress.
Copying a basic bender I have seen in a few threads across the fourm with a few revisions to make it a tad more versatile.
cut some slots at various intervals in the bar too hopefully allow me to make small boxes etc. A bit of creative supporting was created to stop the whole lot tipping over.
Nice deep chamfer as I want to weld and grind flat so the leg becomes part of the bending surface.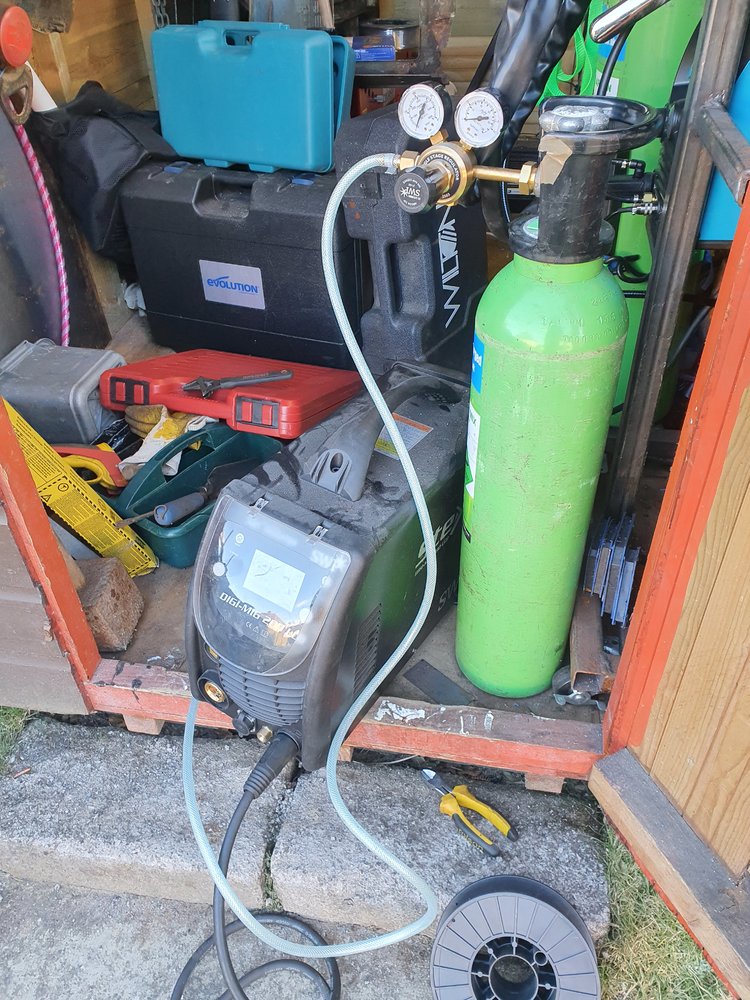 And this is where it ended for today, nearly but not quite up a well known creek without a paddle. Typically as according to sods law turn the mig on pull the trigger gas comes through but no wire, took the tip off as it was rather grotty and tried again gas but no wire. Hauled out the welder took out the wire reel and slacked off the tension on the drive roll and pulled the trigger gas turned off at the bottle, no movement of the drive roller. So on to Highland industrial supply's and the brilliant guys there are getting my welder sent to swp to be fixed, hopefully it's still under warranty. Dropped it off at my local branch today so hopefully will know what's wrong soon. Might have to resort to stick or tig to finish this project, though that can wait till tomorrow. A bit peeved though as it has only had about a 1/4 of a 5kg reel of wire run through it.