Just in case anyone else runs into the same issue & searches here;
I needed to weld some ally this week (first time in ages), and the machine wouldn't switch over to AC. Nothing at all happened when the AC/DC button was pressed on the control panel. Also noticed that the 2T/4T button was only working intermittently.
Took the covers off & it all seemed pretty clean, especially in the upper half where the controls are, but probing continuity on these two tactile switches I could see that they weren't making a contact when pressed.
I was able to prise the tops off with a tiny screwdriver (tabs on each side), and they looked okay, but after cleaning the contacts and the dome with IPA and a cotton bud, they were back to normal operation.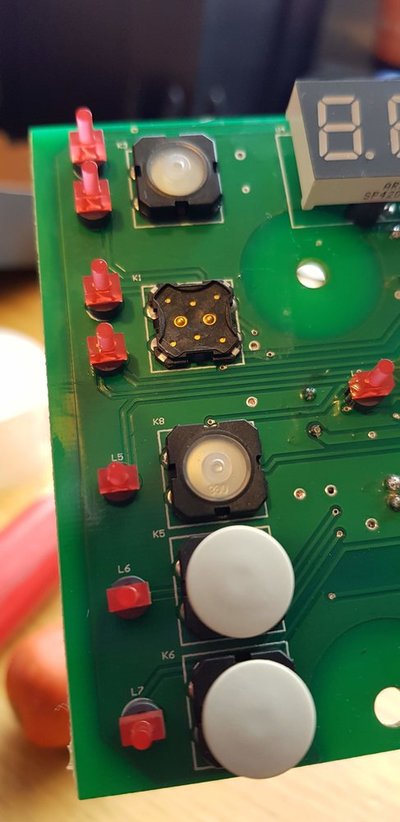 Anyway, turned out to be an easy (and free!) repair, which makes a nice change. So just thought I'd share