Messages

37
Location

Swindon, Wiltshire, UK
Hello all,
First post on this forum, so pleased to meet you all!
I did a little bit of welding (mostly stick) in uni over a decade ago.
I picked up one of the R-tech MIG-180 machines (which seems to be popular here) since I have some projects in mind that need something a bit more solid than wood.
A welding cart seemed a good first project. I had some 25x50x2 box section left over from a desk I'd built, so figured that'd do.
The cart will have three levels, two rear wheels picked up for peanuts from toolstation, and a single support on the front.
Gas bottle will be kept in place in the back, padded in with a cut-up kneeling mat.
After some practice I'd decided my welding was now good enough to not fall apart at the seams.
Good enough is obviously a relative term...
I built a jig to keep everything in place and then cut and prepared the metal.
The cutting and cleaning was by far the most work of all, so I'll definitely be getting a saw instead of my grinder for the future.
Everything in place for the bottom section. Some extra width on the back member for stability. Enough space in the section for the bottle should I choose to get a bigger one at some point.
I then tacked and welded everything up. I definitely need more practice to get more consistent results, and finding the right settings on the machine is still tricky. I'm sure that'll improve with experience.
All in all I'm quite happy with how the first part turned out.
Some of the welds are shoddy, but it's more than solid enough for the intended purpose.
And most importantly, I had an absolute blast doing it.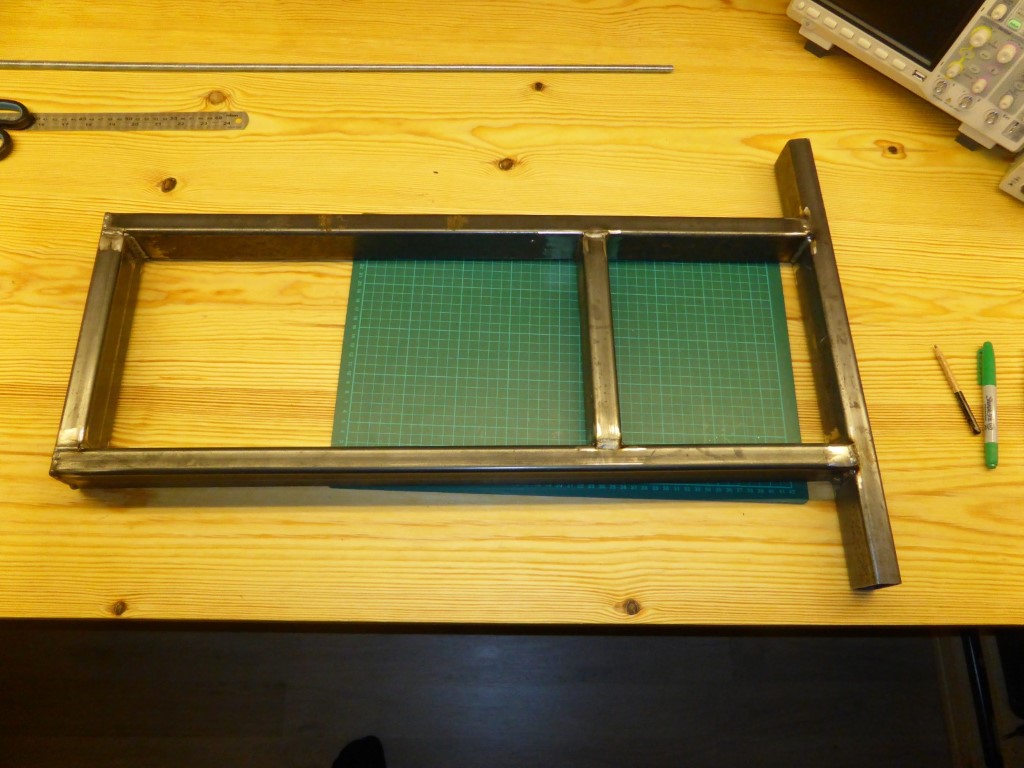 The assembled bottom frame.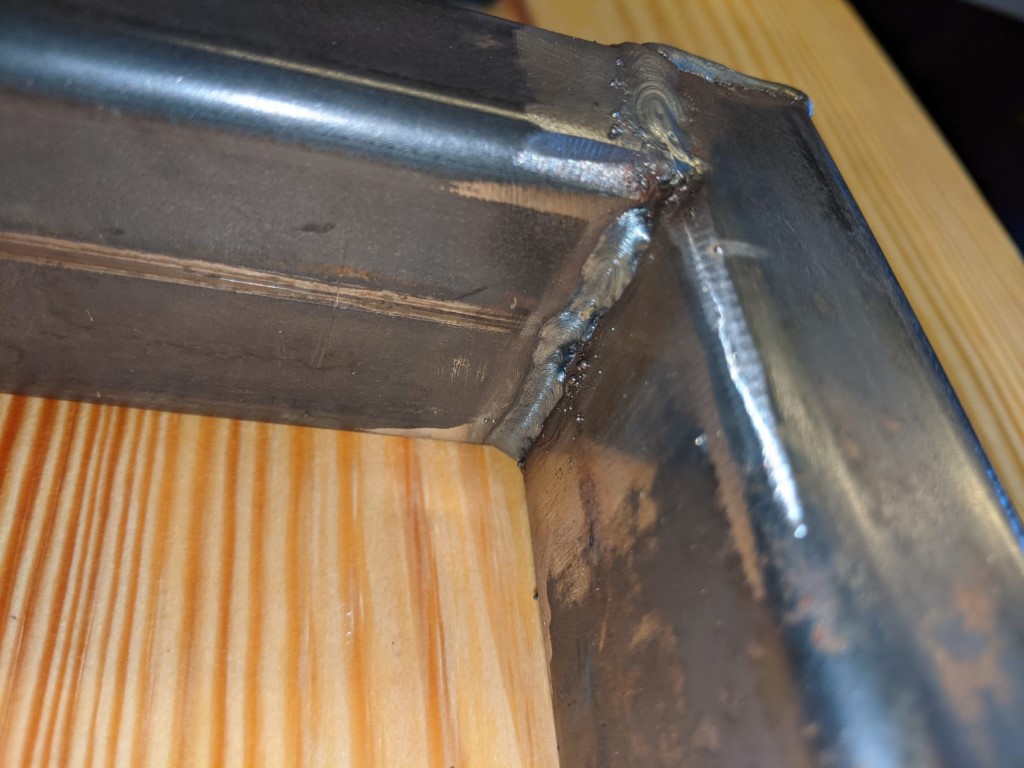 Some welds are shoddier
Than others.
And a weird join I did because I wasn't sure about the accuracy of my grinding (which is actually quite good, so I'll try a mitre for layer two)
That's it for now. Hopefully some good weather next weekend to continue, as I'm not welding inside my wooden shed.
It's been really fun so far, and I'll keep practicing.
This forum has been a great resource so far so thank you all for that.