Messages

6,647
Location

Northampton. UK
A couple of weeks ago I made some stillages, they were either too good a job or too cheap beacuse I've had an order for some more, so I thought I'd show how I do them,
First a few hours on the bandsaw, get everything cut up and deburred, material is 50 x 50 x 3 SHS and 50 x 50 x 5 RSA
Then assemble an end frame and use it as a fixture to put the rest together so they are all the same, and weld em up. all migged of course.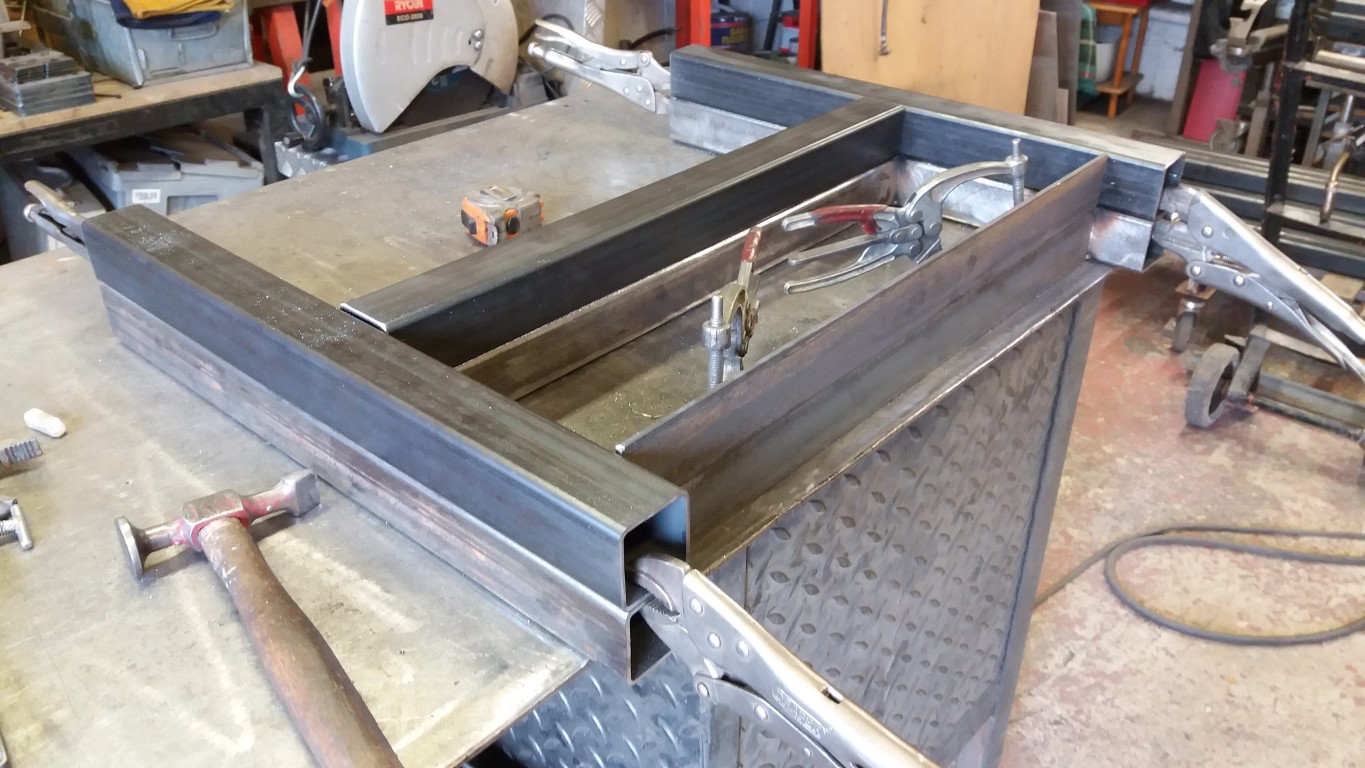 Half welded here.
Then manually fab up a stillage, turn it on its side and again use it as a fixture to assemble the rest, A bit of help from my trusty corner jigs and plenty of clamps make it an easy job, most of the frame can be welded in this position.
To fit the feet just turn the "master" stillage on its legs, put the feet on top then the one being worked on on top of that and weld em up.
A quick rub over with a linisher to remove any spatter and they are done, just waiting for the transport here.