Since lockdown and having a few months off work I have developed a new hobby of knife making, just thought I'd show off a few to get any tips for future knives.
Kitchen slicer
This wasn't hard so stuck it in a charcoal "forge" and quenched, then tempered and this was the pattern that emerged. I liked it so left it as is and polished.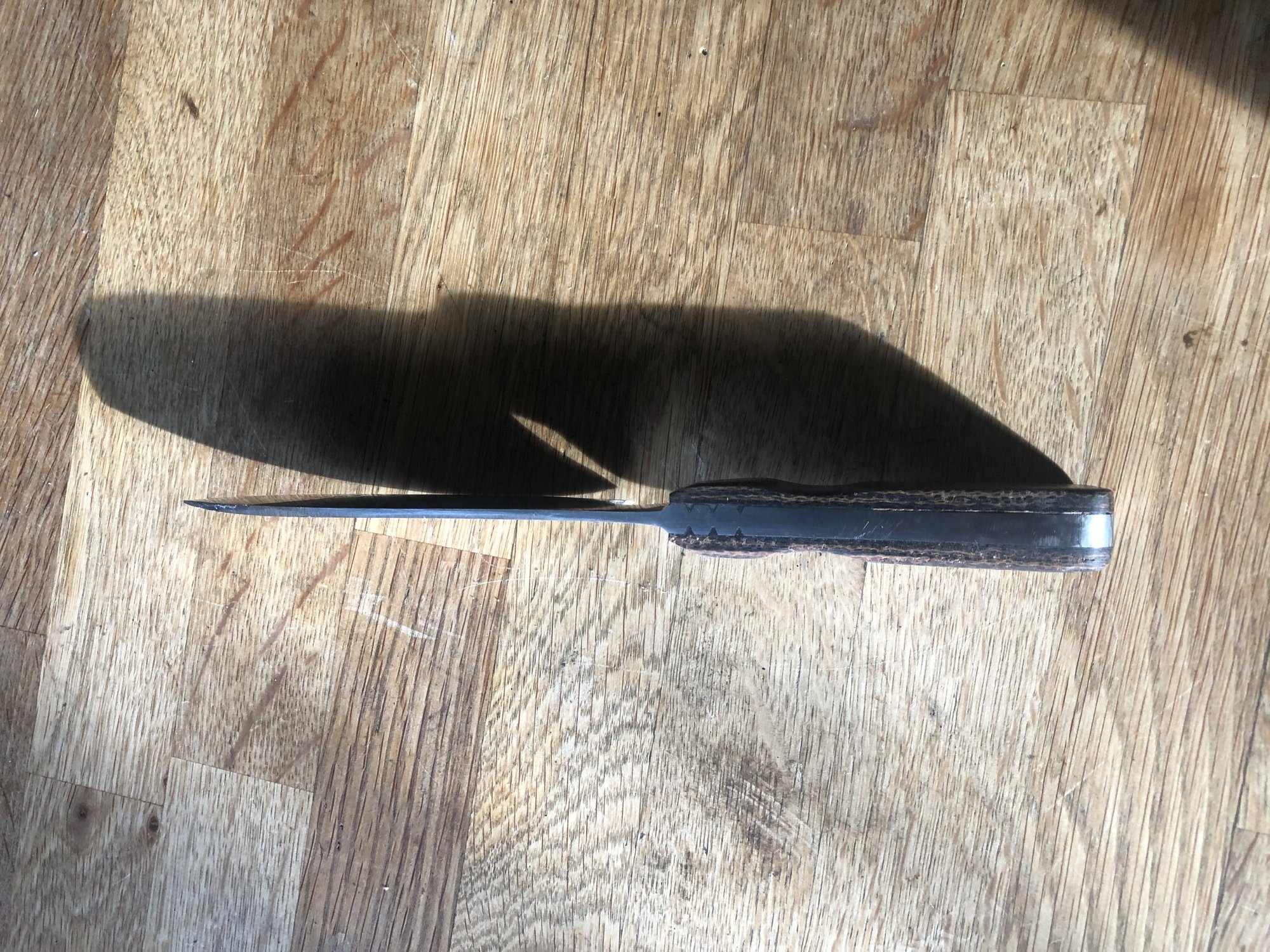 Mini cleaver
Half way through a hunting knife
I've used old files for all of them as they are already hardened and I'm not up to speed on hardening and tempering. I have a few more on the go at the moment but the thing I am struggling with to make decent is the scales, any tips appreciated. Also any tips on drilling holes through hardened carbon steel? I go through about five tct bits per knife at the moment, plenty of cutting oil but sometimes I can't even make a dent. Tried solid carbide stub bits too. Next step is to soften the handle with some heat to take away the hardness.
Any comments welcome