Hi,
I built a pair of garden huts without windows and wanted to protect the padlocks from our wet climate; at the time I dreamt up a wooden cover design and made two of them; they've worked very well indeed but now I've got my Parweld Tig welder so want to use it; the welder cost too much to be a workshop ornament and now winter is iminent I can spend time in the workshop at last.
I thought I'd replace the wooden covers with aluminium covers so have just made two aluminium covers from 3mm sheet.
Just a nice little project with something useful to show for it.
I spent quite a while on the web looking for lock covers but couldn't find one to suit me so I made my own. It's good to get back into the workshop.
Kind regards, Colin.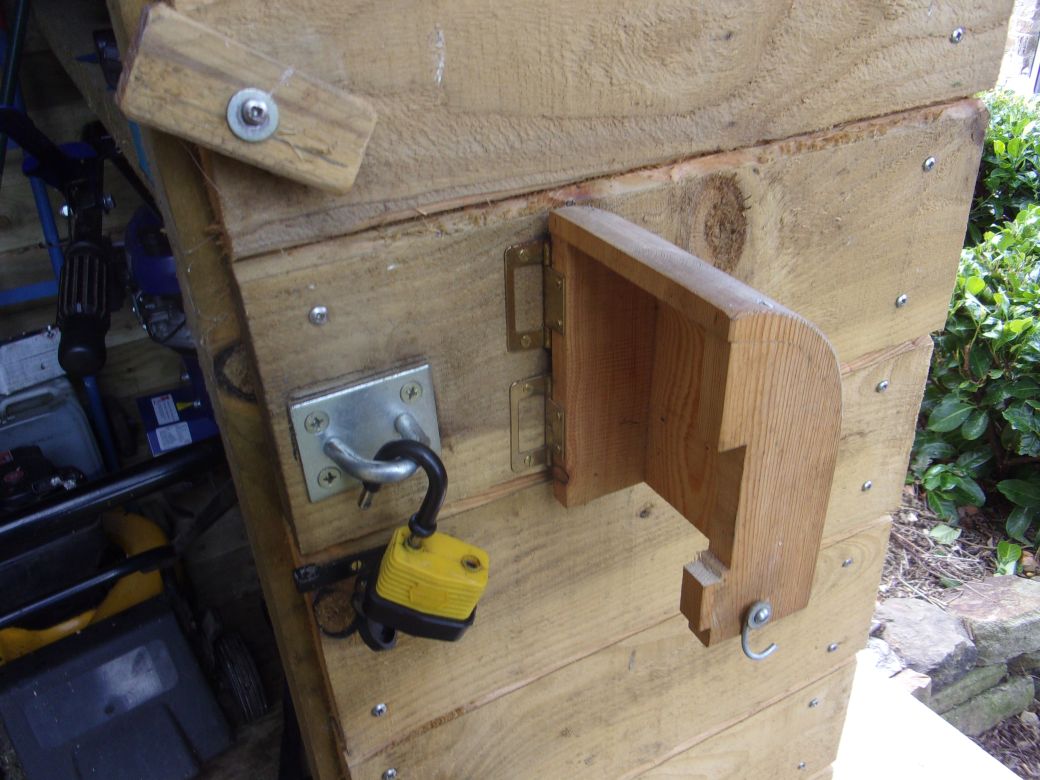 The original lock cover made from wood using the bandsaw to my own design; I used hinges I had to hand and the little clasp is just a short length of galvanized heavy wire bent to shape.
Please note wooden turnbuckle which cost nothing but is so useful to keep the door closed as I potter in the garden..
Coming up with the design was harder than making the cover. The locks are still like new after at least two years use.
The new lock covers in aluminium needing finishing off; I've got short lengths of stainless steel piano hinges for mounting these; they'll be well painted before installing.
My hi-tech method of forming the curves.
The covers in kit form ready for welding. I'm still very much a novice at Tig welding but with each session I gain experience and improve. I thought I'd add this just for interest.