Headers are now fitted and were a pig to get in (I knew they would be) with much engine jiggling. I had to remove the mounts and push and pull it about a bit (a lot). I had to relieve the bellhousing a touch on the drivers side but nothing drastic. I also had to relieve the transmission tunnel to clear the shift lever by gentle application of a BFH.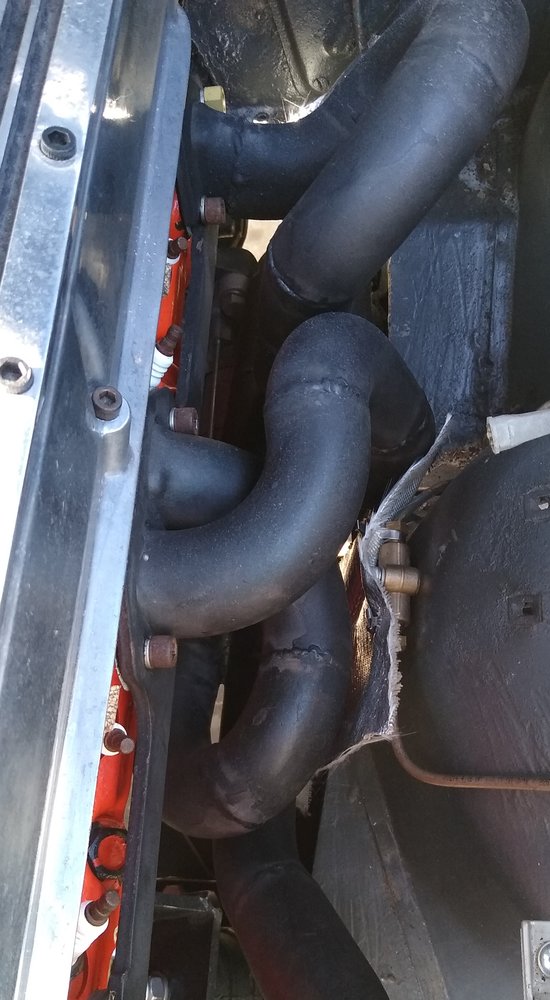 I have also made proper cooling fan mounts to replace the horrible "saw the core" through mounts.
I'm slowly getting through the jobs, just not as quickly as I would like (my tig welder being away for repair is a big inconvenience).