Messages

860
Location

Crawcrook, Gateshead.
My mates petrol pressure washer wore the crankshaft keyway out so I volunteered to cut a new one for him. Managed to get the engine mounted in the mill with minimal dismantling.
Had to make a couple of brackets for each end to secure the crank.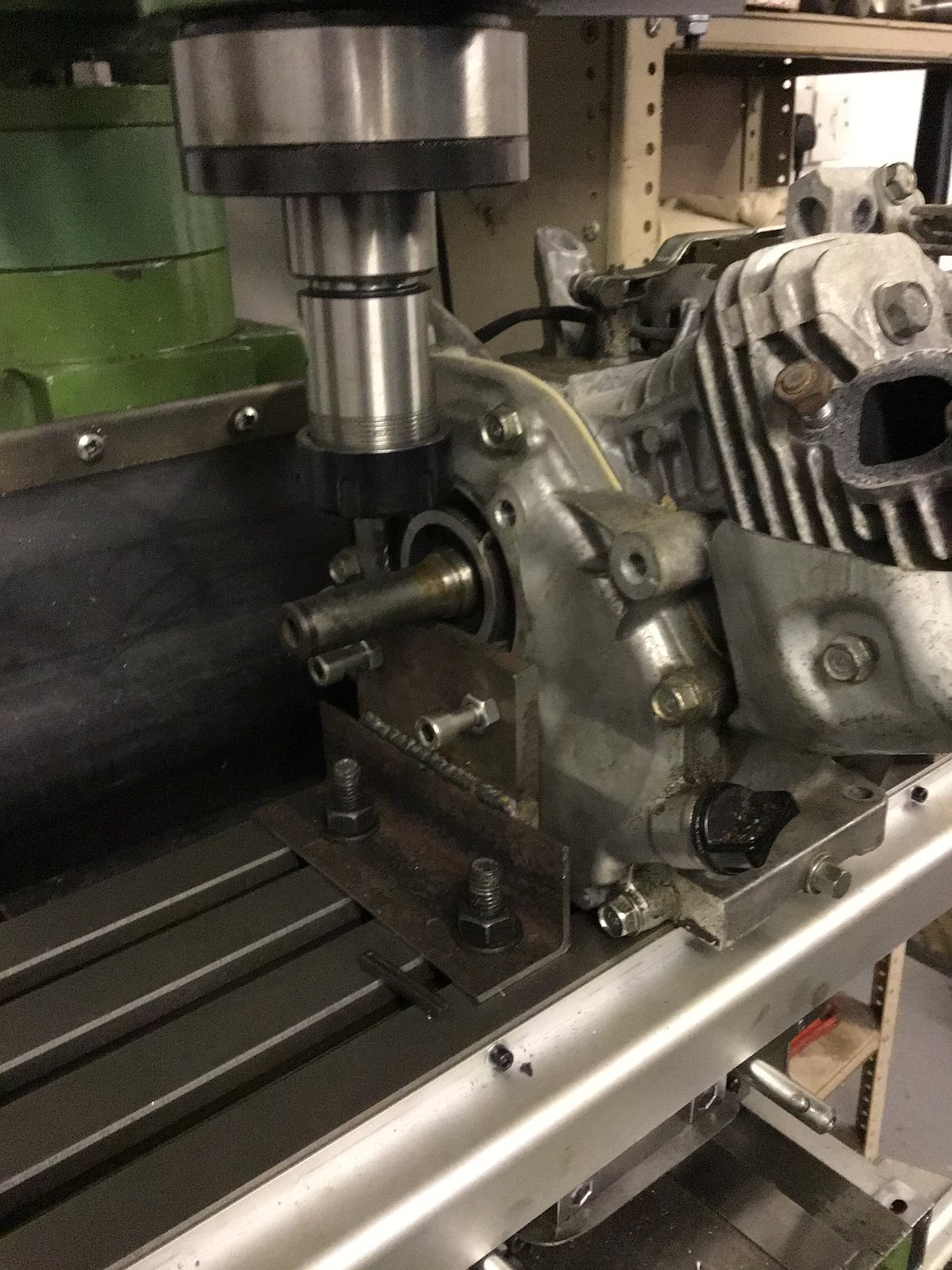 Needed a bit more clearance so I could cut the full length of the keyway as the collet nut was in the way
so I improvised a bit
Will cut the keyway tomorrow when I figure out how to measure the correct depth.
Hope it's not too hard, I tried a file on it and it cut no problem so fingers crossed.