Following on from
https://www.mig-welding.co.uk/forum/threads/insulated-concrete-slab-for-workshop.124459/
, I've made a start! I think the build itself will take some time, but documenting here as I go along.
My uncle and I spent about a week so far digging out 8m3 of soil by hand as access is too tight for a digger, getting rid of the old shed, a million tree roots, and old concrete slab etc etc and ended up with a big hole.
Compacted in a bunch of materials from the garden (old pebbles, bits of bricks) and a bunch of mot1 from wickes. Also added some rebar in the trench and 50-75 mm of insulation.
Unfortunately we weren't very good at digging level, but we're just hobbyists, really.
The depth is about 60cm in the deepest corner, to about 40 in the opposite, and the slab thickness on top of the insulation ranges from 20cm to 10cm.
The formwork was built from osb3 and flooring chipboard, and seems to have been strong enough for the concrete so far.
Starting point:
Uncle + helper:
Soil is going to be used to flatten the garden a bit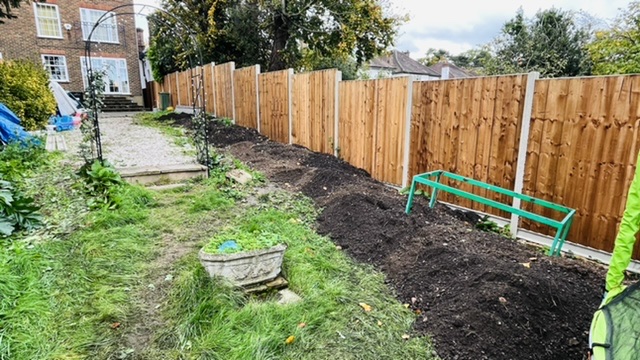 Dug out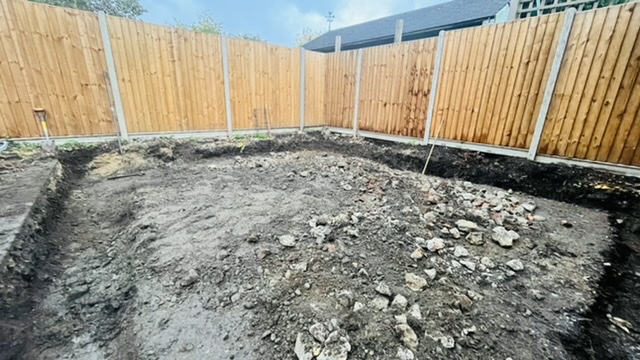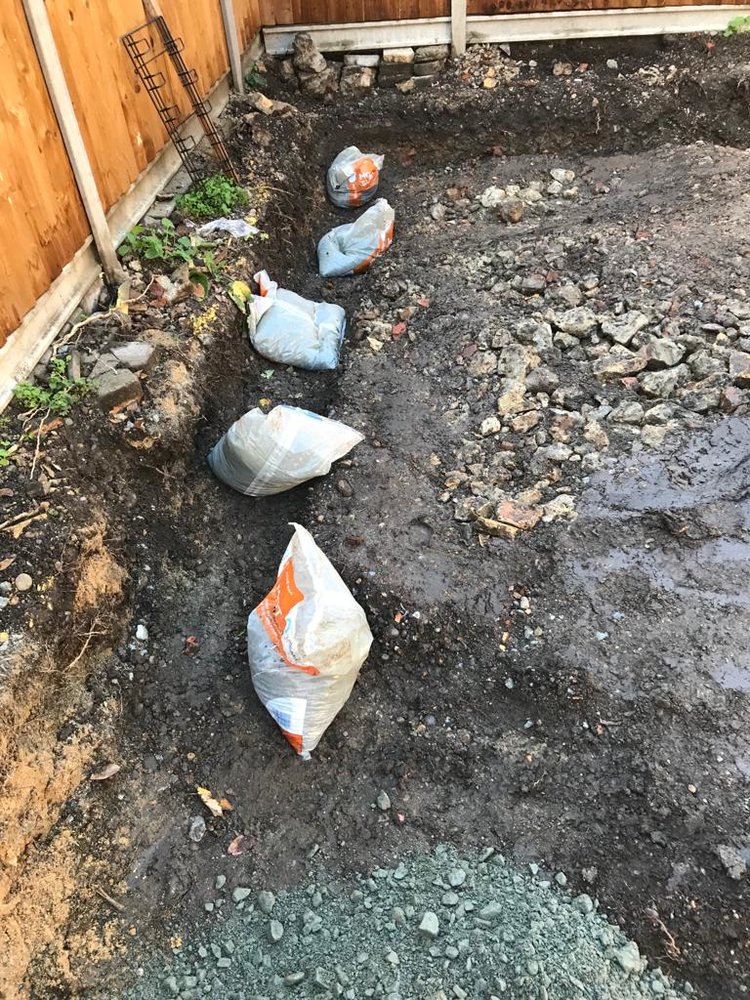 Rolling out the dpm on top of insulation:
Rebar:
Concrete pump turned up: