It looks just like a bought one!
Messages

1,963
Location

Weymouth, Dorset, UK
Ok chaps,
I recieved the gas adaptor this morning and is just the jobbie. So thats that part sorted.
Took the cover off for a chance to look at the socket wiring for the torch switch.
Apart from an earth wire, a bunch if wires goes from the socket to this board here (marked by arrow, if you can even see it lol)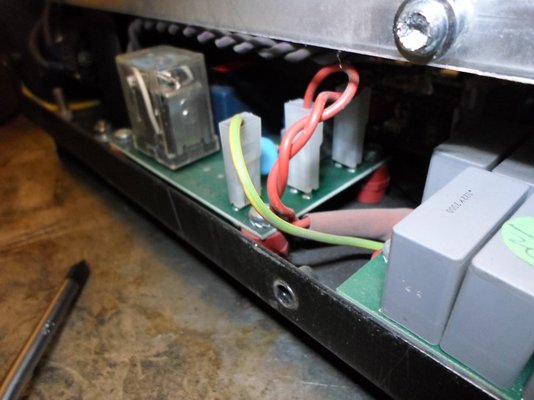 And 2 more (red) wires go to this little board with a relay. Taking a stab in the dark, would I be right in guessing that these are the 2 wires Im looking for which activate the relay to initiate the arc?
Any thoughts?
Thanks again.