Messages

25,439
Location

Scottish Highlands
What's the craic with FB Marketplace? Recently when grazing the listings, all I get are tiny pics of the item(s) which I can't get enlarged.
Initially I get e.g. this
but clicking on one, gets me this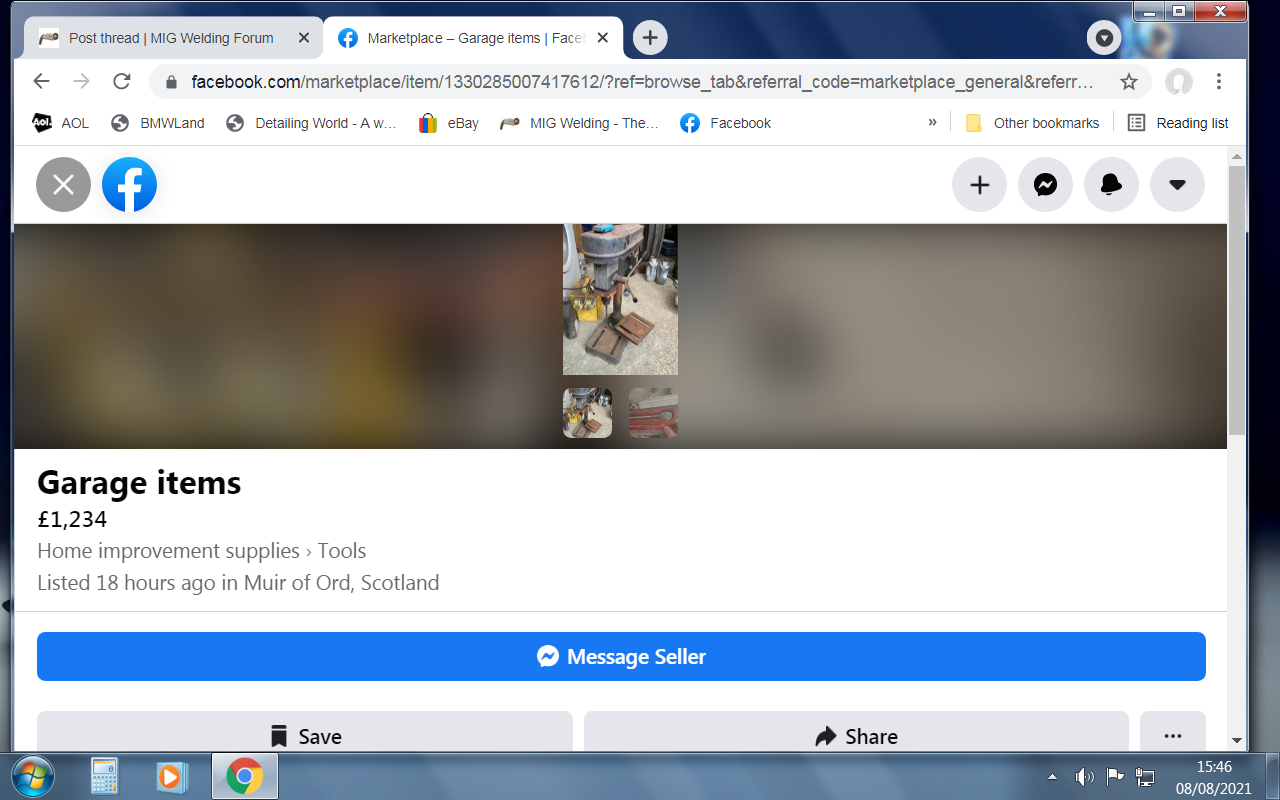 That's about as much use as a slack tooth if I was interested in any of the items in pic one. It's frustrating the Hell out of me.
I'm sure it's nothing I've changed in FB so I'm assuming it's happened as a result of an 'update' they've applied, unless someone can tell me how to get the previous GUI back?