Messages

2,708
Location

North Cornwall
I'm sure you are right in what you're saying about your own circumstances however, you are a very small data set.

When you consider large the national situation then the situation is different. Bear in mind I've not looked at the research for a year so it'll be a year bit I recall charging efficiencies from ~ 50 - ~90% with the average being ~78%. Also, how are you measuring your efficiency? Is it what the charger tells you or are you measuring consumption before the charger and in the car?

Anyway, I'll dig out my paper today to give a better response to you and

@daleyd

.
I asked previously but can't recall if you mentioned it or not, did you also factor in losses for diesel/fuel from well to tank as well as the inefficiencies associated with filling a battery vehicle?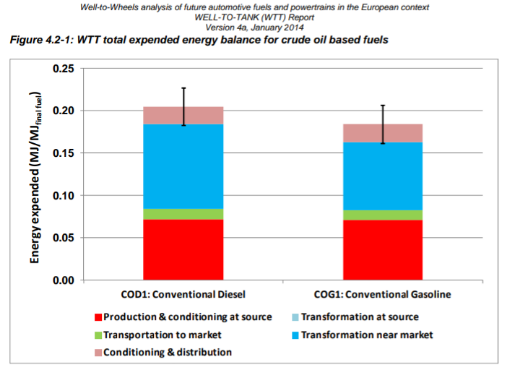 For diesel, it's about an extra 0.2MJ/MJ(final).