Hi,
I had a spark come and fit power to my shed direct from my CU. He filled in most of the holes so I could finish off myself however the cupboard where my CU lives is in a bit of a mess.
I wanted to fill in the below holes as normal: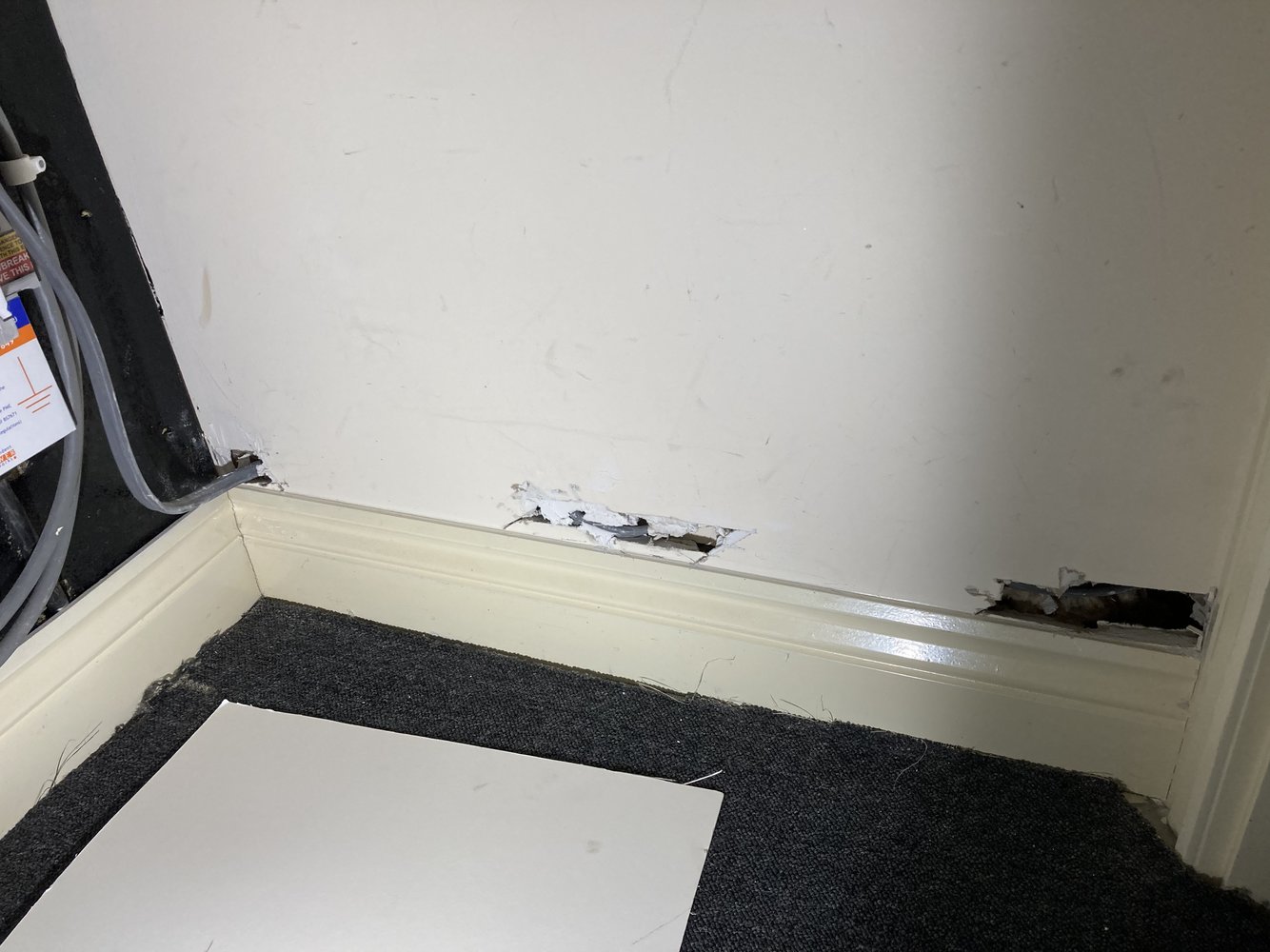 However the middle hole has the cable sitting proud as it moves over a wooden support (not sure of the correct term):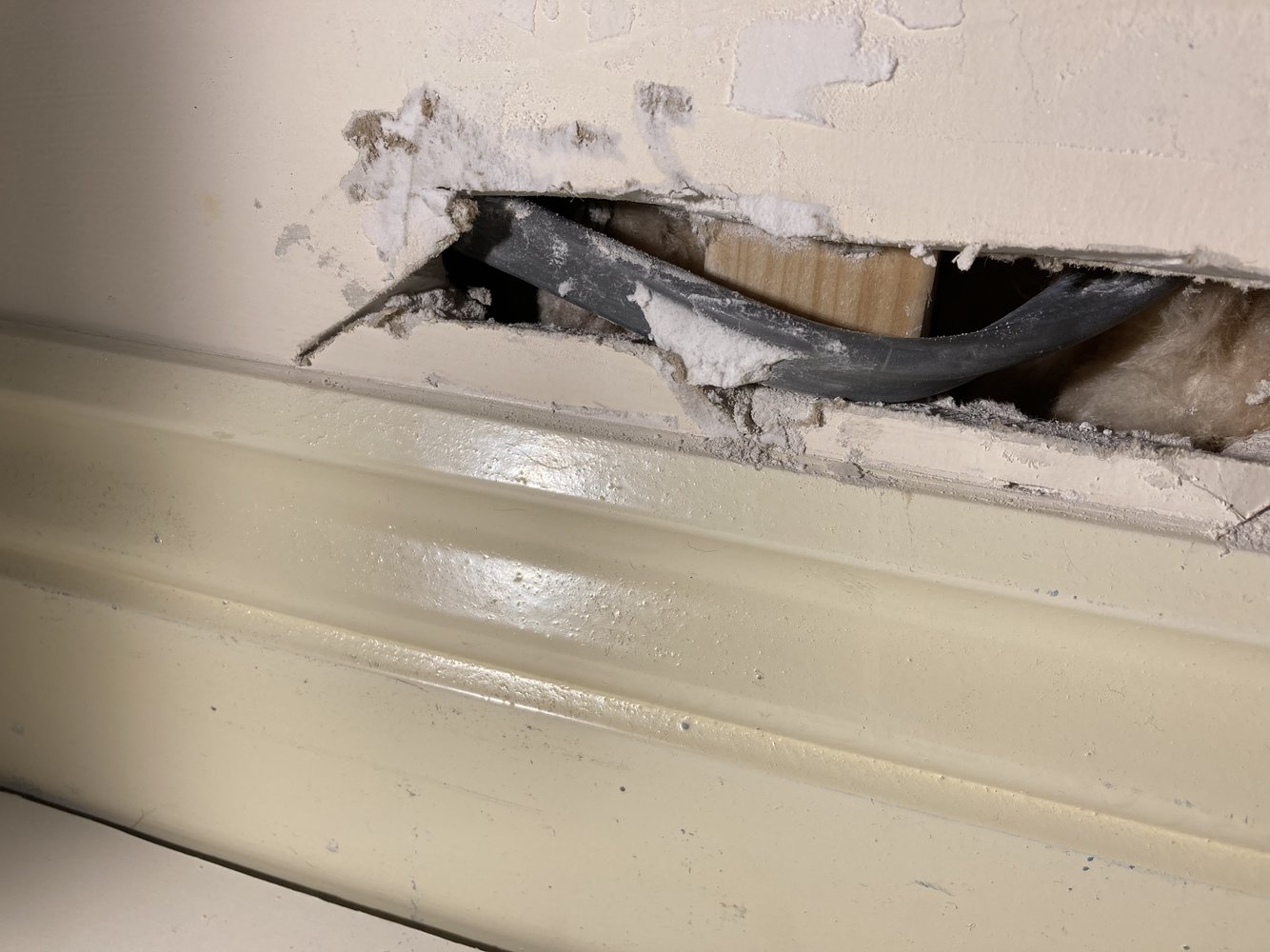 I tried to make the cable more taught which can be done but I can't se how I'd secure it down.
I though about just buying a bit of 6mm plasterboard and putting it over the top of all 3 holes so it looked like a box section. It's not too important how it looks as it's in a cupboard anyway.
Any other ideas?
I've also got this in the cupboard as well to deal with: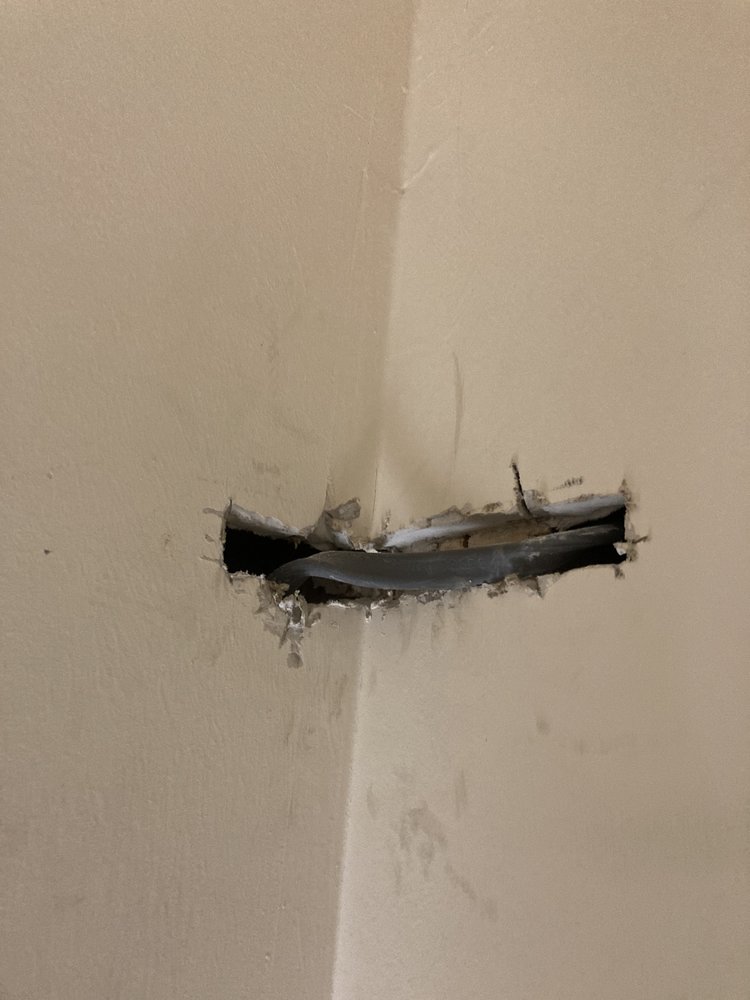 Thanks.