Messages

350
Location

Lincs
I don't know if this will take off or not, I know a few on here are blacksmiths or at least dabble occasionally, so I thought I'd start a thread to see what everyone is doing.
I am not a full time blacksmith (although quickly heading that way), I have been doing a lot of fabricating gates etc locally and general repairs, but it is the traditional skill that interests me more than the modern fabrication that a lot of people are doing.
I'll start, today I have been making tools to make a traditional gate, starting with forming the mortises and tenons.
For the mortises, a small slot punch, drift to drift from slot to round and a 10mm pass through drift.
A spring swage for refining the tenons, 10+12mm (shockingly this is probably the best MIG welding I have ever done).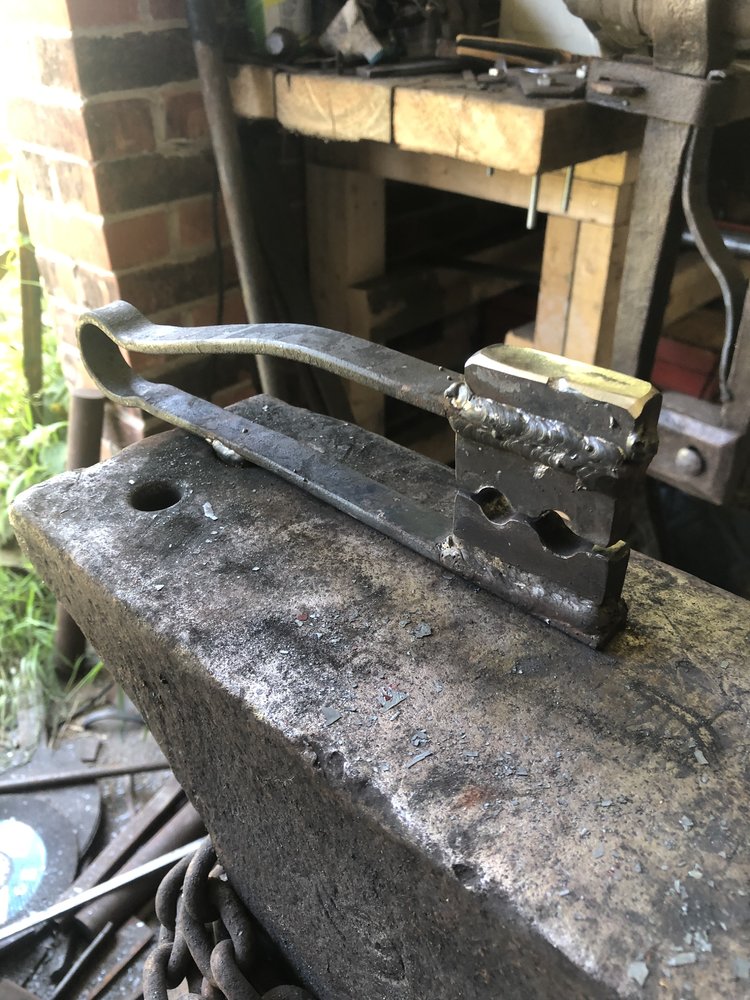 Yesterday I made three monkey tools to dress the shoulders of the tenons, 8mm, 10mm and 12mm.
And my first attempt, pretty pleased with that.
Post up what you have been up to, I always like seeing others' work!