Messages

2,573
Location

Never Never Land
So, I've been putting off posting because it's not done but I can't contain it anymore. I'm really pleased with it so far.
I got the idea from YouTube like most of mine.
So I borrowed a load of pallets and cut them all up. If anyone is to do this project. Just cut them off the top. Don't bother breaking them apart. Most old pallets will split as I realised.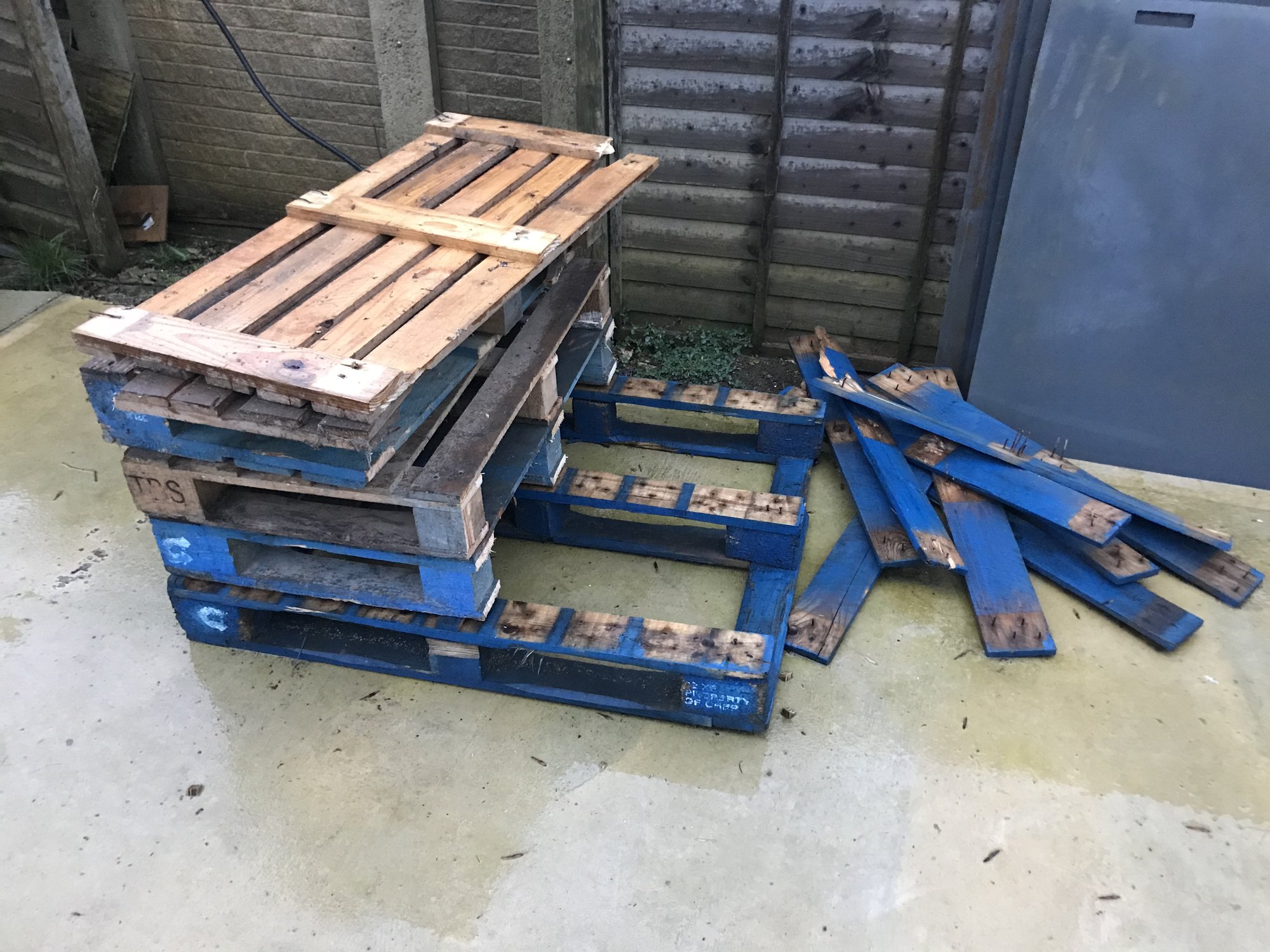 Once they were all apart from the pallets I used my table saw and ripped all the bits down to 3" slats then I set up my chop saw to cut 30deg angles. I spent at least an hour cutting them all up. It took ages
This photo is obviously before I cut the edge. I cut them all so they were 3" Parallel and 30deg angle as I said.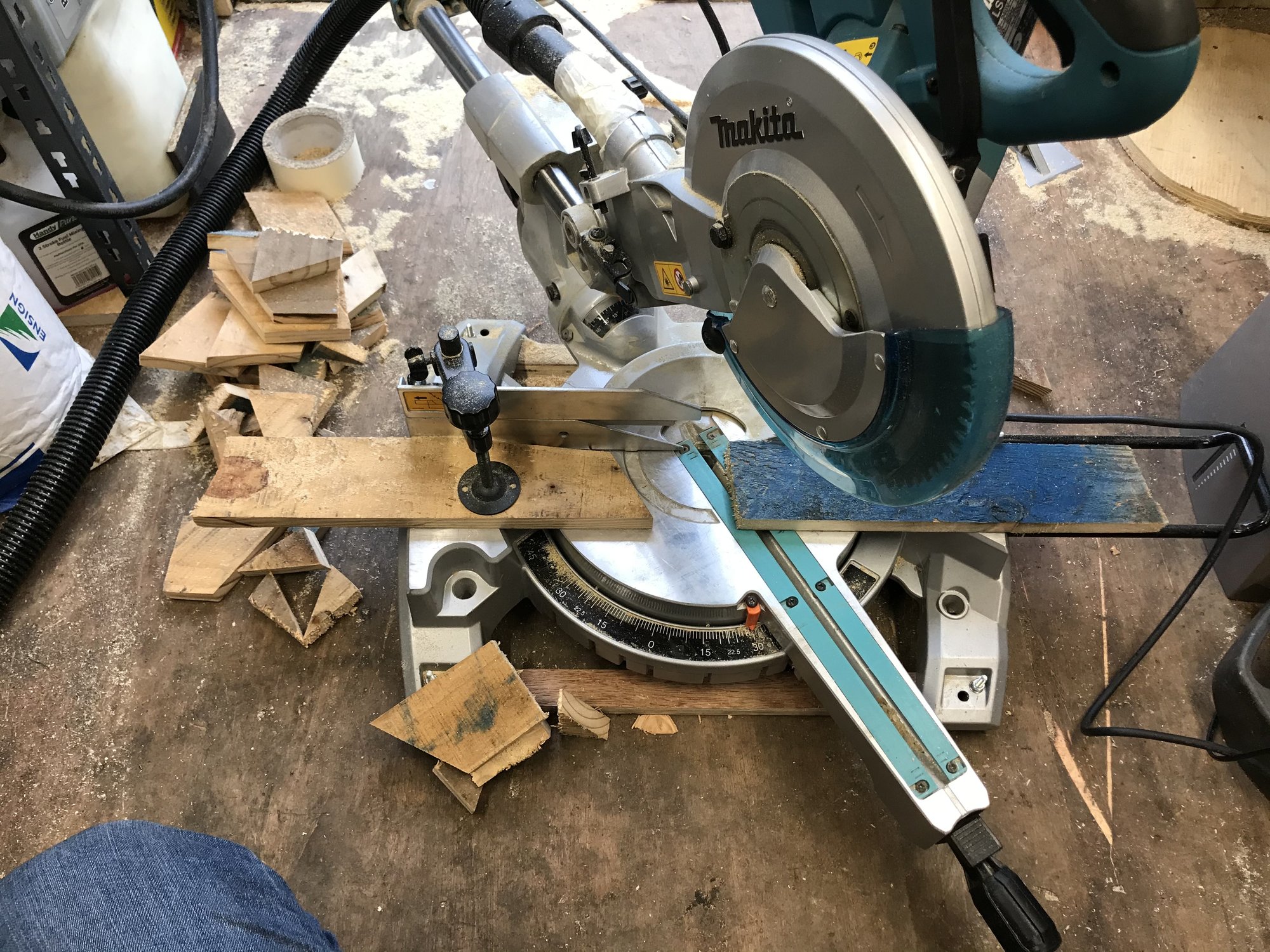 Then I placed them all to see how they'd look. Initially I was going to just do one but I had enough diamond shaped to make two of them so I decided to make two different styles. One would definitely look a bit Barron on my wall so two slightly different ones will break it up I hope.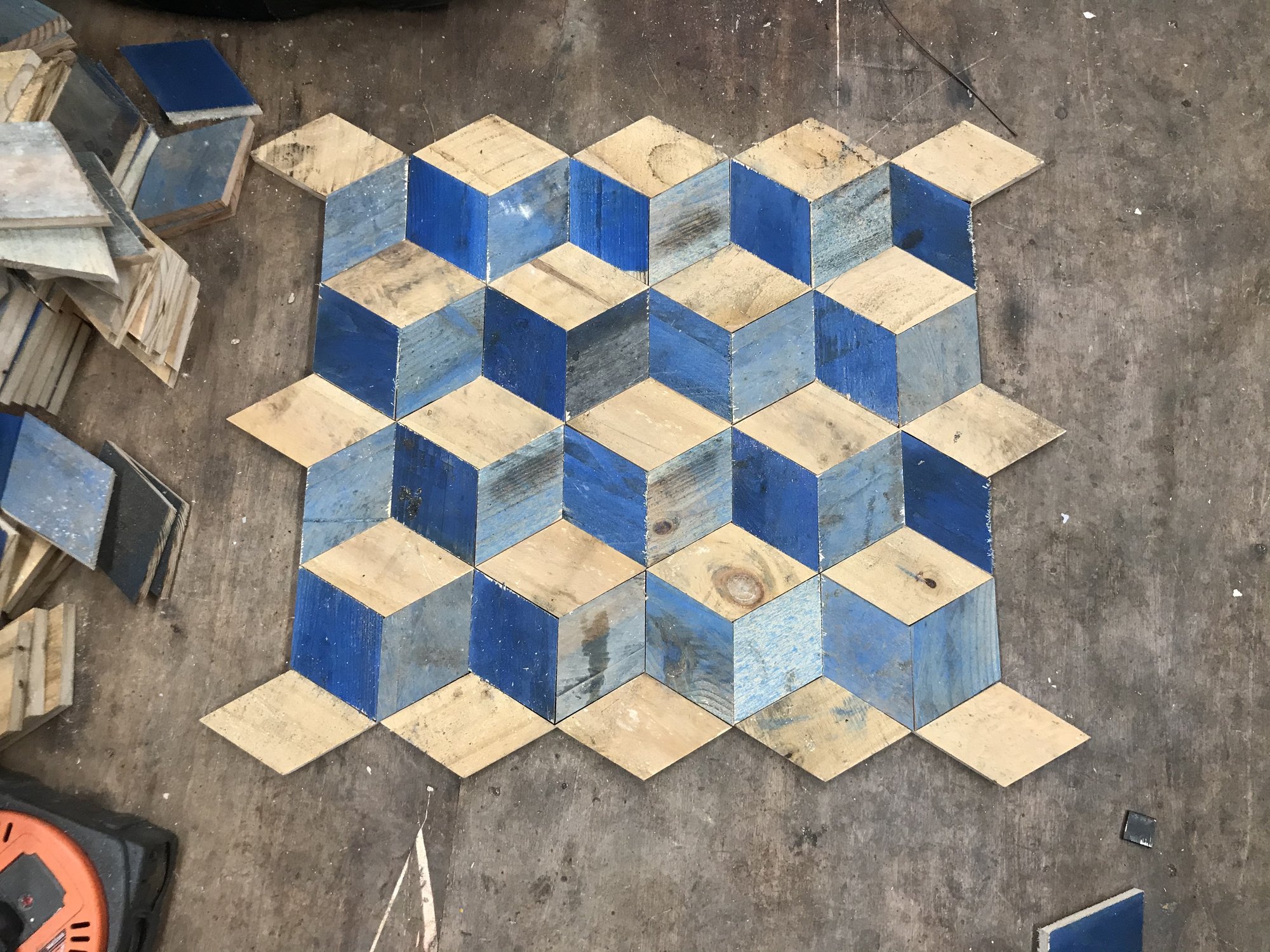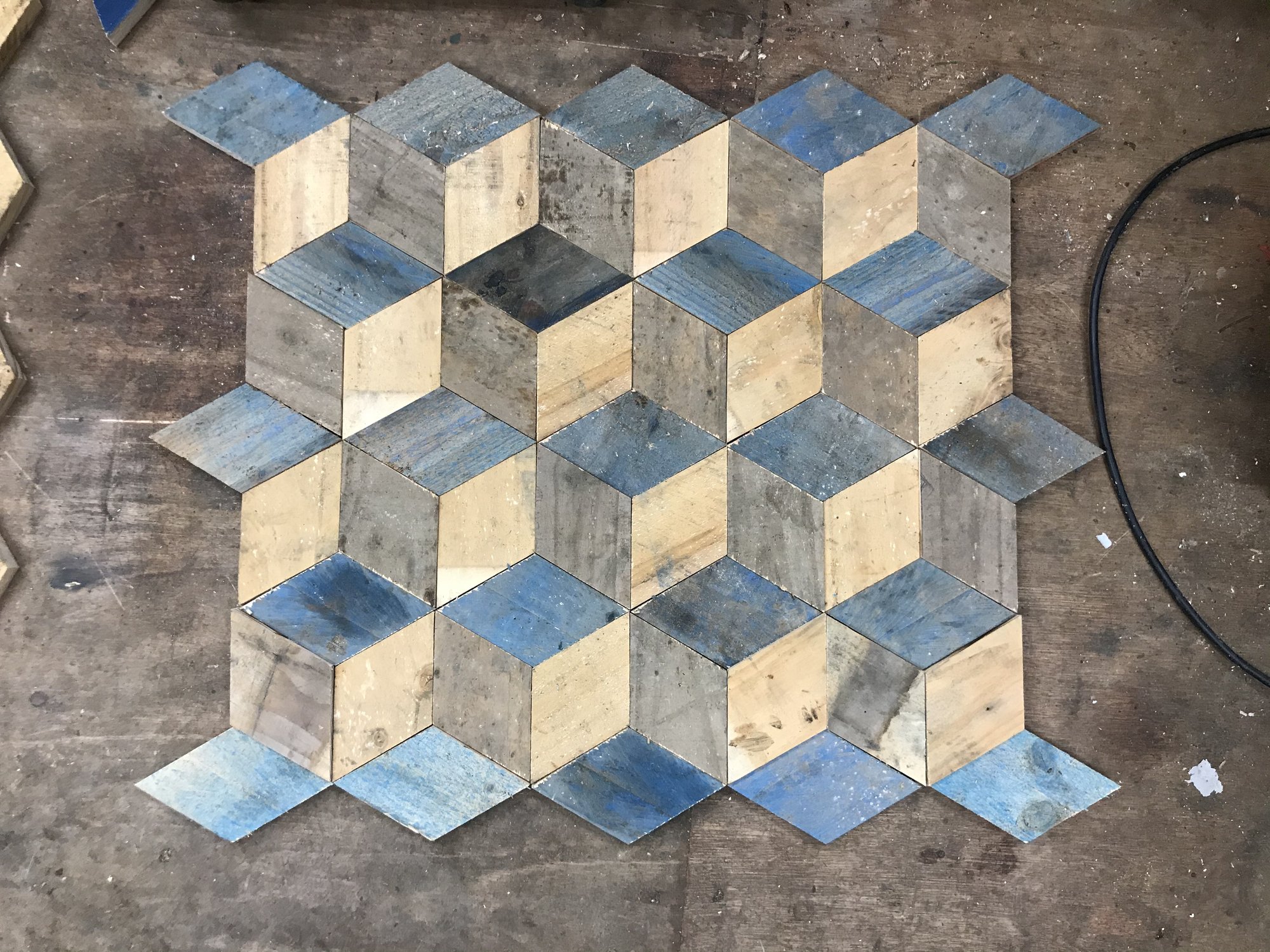 Once I had an idea on size I used my track saw and cut some squares to glue these to
I decided to cut the framing wood as well. Not sure what it is, it's red and hardwood so redwood
I don't know but I think it may look nice so I have that to frame it all. I'm so pleased for the track saw though. The table saw I "borrowed" from my dad is rubbish
Finally I glued one up this evening. Hopefully it looks okay tomorrow and I may cut it down to size or just glue the other up.