Messages

8,691
Location

Edinburgh, UK
Following the excitement generated over in this thread:
https://www.mig-welding.co.uk/forum/threads/recommend-me-a-workshop-heater.117484/
I ordered myself not one but two diesel heaters. With apologies to
@MattF
who has a very thin skin when it comes to suggesting new things to spend his hard-earned on, this thread is going to detail my eventual (give me a few weeks...) installation of the
2KW
8KW
5KW heater into my garage.
This is what I bought first (no link as it's currently showing as out of stock):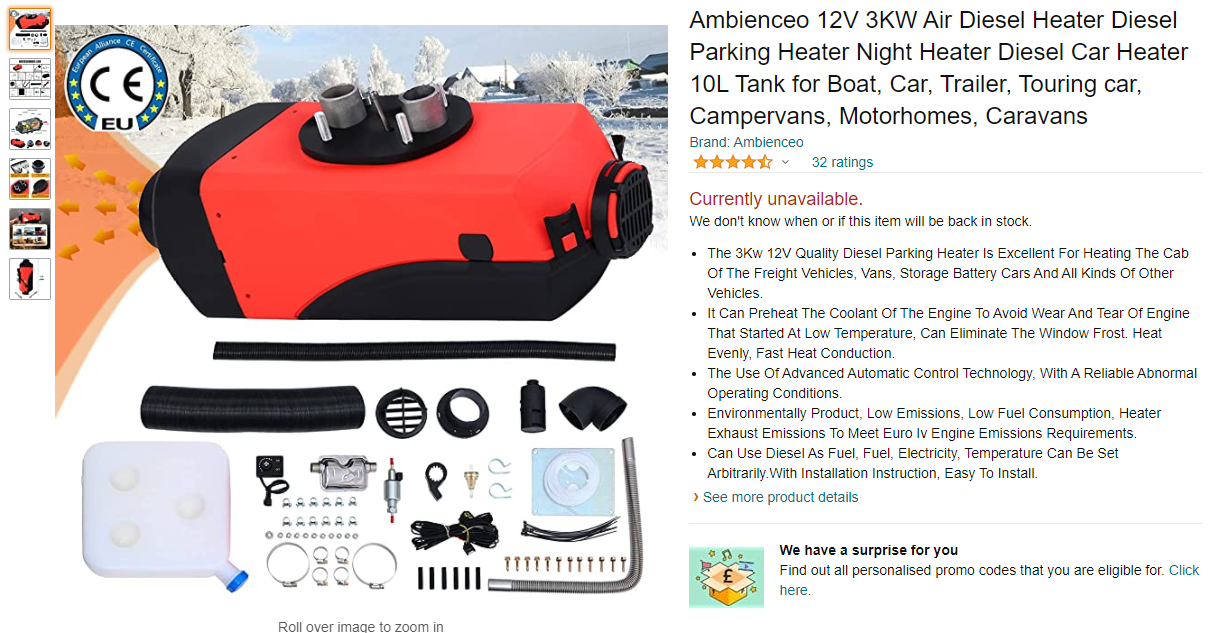 This is
what I bought next
, following a serious bout of of FOMO (Fear Of Missing Oll-The-Kilowatts):
Annoyingly, the larger device is currently selling for the same price as I paid for the smaller one (
link
).
So far, all I've done is delve into the boxes and buy a few extras. This vid talks about that:
Next update is the attempted fitting...