The wizard of woz
Staff member
Some time ago I was given two huge lumps of wood that came out of an old house during renovation, I'm told they were "king purlins"
Anyway, one now has pride of place above our fireplace and the other has been sat waiting for me to decide what to do with it.
Here's the two before I got them, this is the photo I was sent when I was asked if I wanted them. It's the nearer of the two.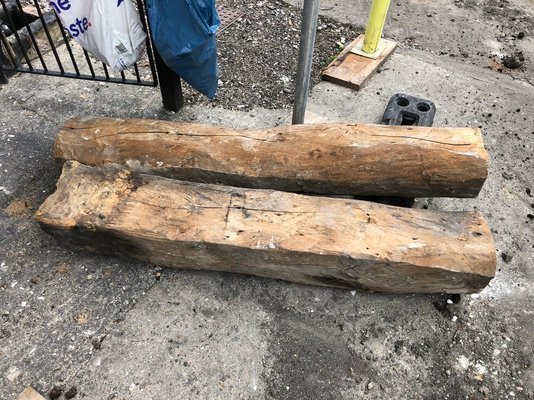 Set to work yesterday cutting it down the middle lengthways with a hand saw.... only took about 90 mins.
Ran the planer over the surface and cut one of the lengths in two to make the legs.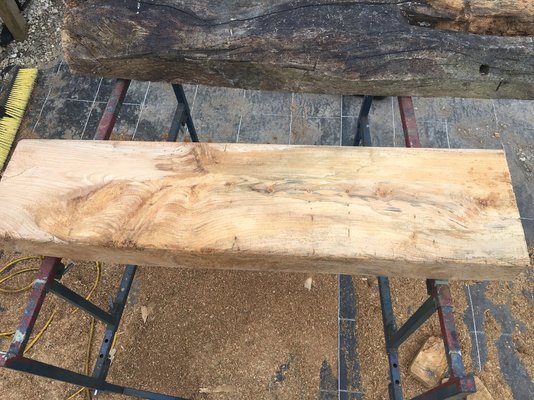 Rebated the underside so the legs sit nicely in it.
This is where I am with it so far, it needs sanding and finishing.
It also needs the legs firmly attaching.
I was thinking of using allthread, welding nuts on the top and shaping them into domes which I'd paint black then cut some cutouts in the inside face of the legs to access the nuts in order to pull everything tight but ideally I'd like to use some sort of invisible method.
Any suggestions?