Just a wee project.
I found an old wheelbarrow frame which had been dumped. I was just gonna weigh it in with the rest of the stuff but I saw it had a use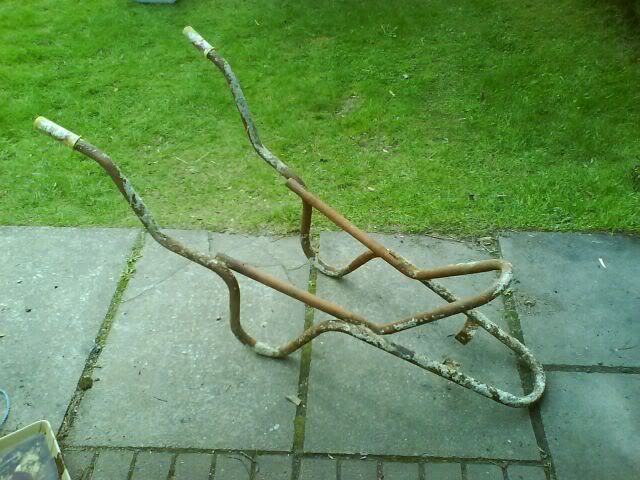 I cut off the handles, welded them to a piece of 40mm angle iron, when welded that back on the frame to make arm rests.
As the wheel was missing, the front was too low. To raise the front I cut up a log, drilled a hole in the middle, and put a long bolt through, and did it up quite tight to stop it from moving.
The rest of the wood on it is off cuts of scaffold boards.