Messages

519
Location

Scotland, Highlands
About time I got a thread on this started. Have had Sumo as it has become known (Scimitar and UMO from reg plate) for about a year and a half. Bought it from our very own
@Shox Dr
's father, thanks again for sorting viewing and access, it had been stored in a garage for the last 20 odd years.
Here it is before extraction.
And on the driveway after a couple hours on a transporter.
Sat on it for a while getting other projects out the way but over the last couple of months have really been getting into it.
Some pictures at various stages of disassembly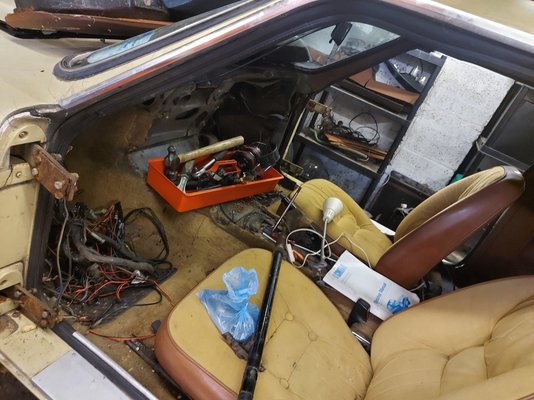 This is going to be a full nut and bolt restoration so will take a fair amount of time, also have to fit it around work and other things so may not be regular updates. I don't think it will be concourse when its done but am aiming for the best finish possible (doing almost everything myself).
Next steps are to remove rear bumper and lights before the body can come off. After that sandblasting painting body filler and soul destroying amounts of sanding.
Updates will follow.