Messages

6,786
Location

Northampton. UK
Some food factory tables I've been working on for the last couple of days, 30 x 30 stainless box section all tigged as per usual,
Fabbing up the top frame, using corner clamps here to keep it nice and square.
Then weld some foot pads on the bottom of the legs and clean off the welds with a wire wheel, I clean as much as possible before assembly while its easy to handle
Then make a sub assembly of the legs
Fitting the legs using my trusty home made corner jigs.
Some of the inside corners are easier to clean with acid
As welded.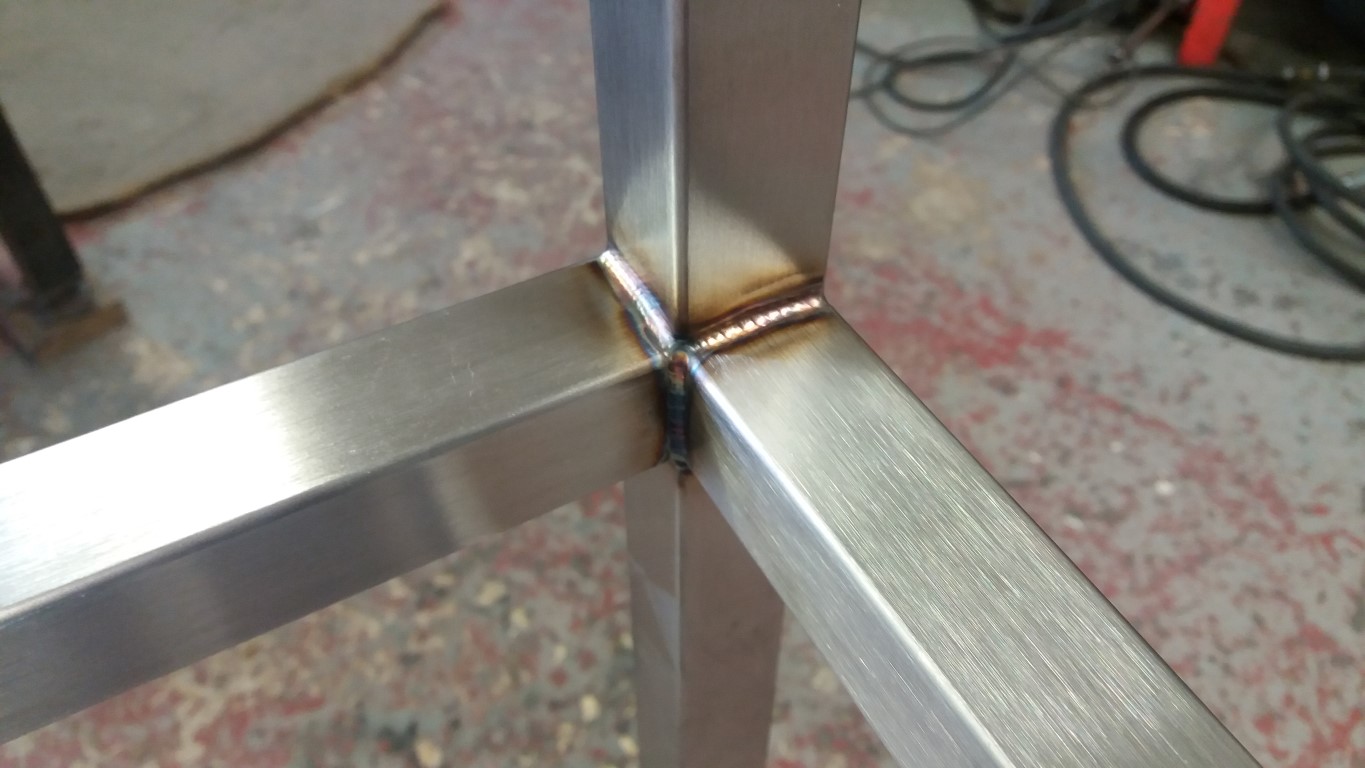 Pickling paste applied and left for a while to do its work.
20 mins or so later after washing and a rub with scotchbrite in line with the grain.
Frame built and cleaned.
Loose tops are just simple folded sheet with open corners for easy cleaning.
And Delivered, just the invoice to do now.