Messages

9,297
Location

Bedford UK
My Portamig arrived on Friday, and I've been having fun with it. Thought I'd report back my first impressions.
The wire feed is awesome. My old Clarke wire feed took time to get up to speed, but the Portamig gets to speed instantly. It's really good for the on/off thin metal technique. The end of the wire on my Clarke used to move inwards and outwards during welding, but it stays in a perfectly constant position in the Portamig.
The welding process is really smooth. There's no bacon frying noise, instead a transformer-like hum. Even the minimum setting is completely smooth.
The 20 amp minimum current was appealing, and it does feel lower than the 30 amp minimum on my Clarke, but not that much lower. Butt welded repairs to Renaults (0.8mm) still require short lengths of weld or the thin metal technique.
For a bit of fun I tried the impossible - laying a weld on 0.3mm sheet (cut from a 5L stainless steel can) by making very short bursts. The instant wire feed and control came in very useful. Here's a photo of the result: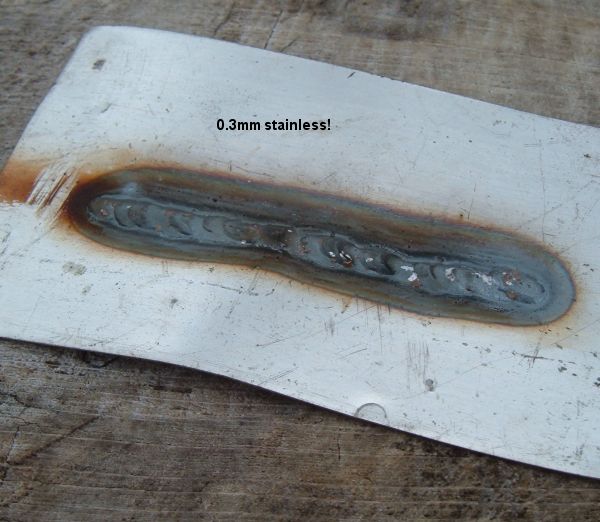 Overall the Portamig seems a nicely put together welder, with good quality components. It won't do anything that my old Clarke wouldn't do (apart from thinner and thicker metal), but it's easier and more pleasant to use, and more predictable than the Clarke. The Portamig is a precision welder.
Now I just need a welding machine that has a switch for turning off operator error.