Messages

27
Location

Essex/Suffolk border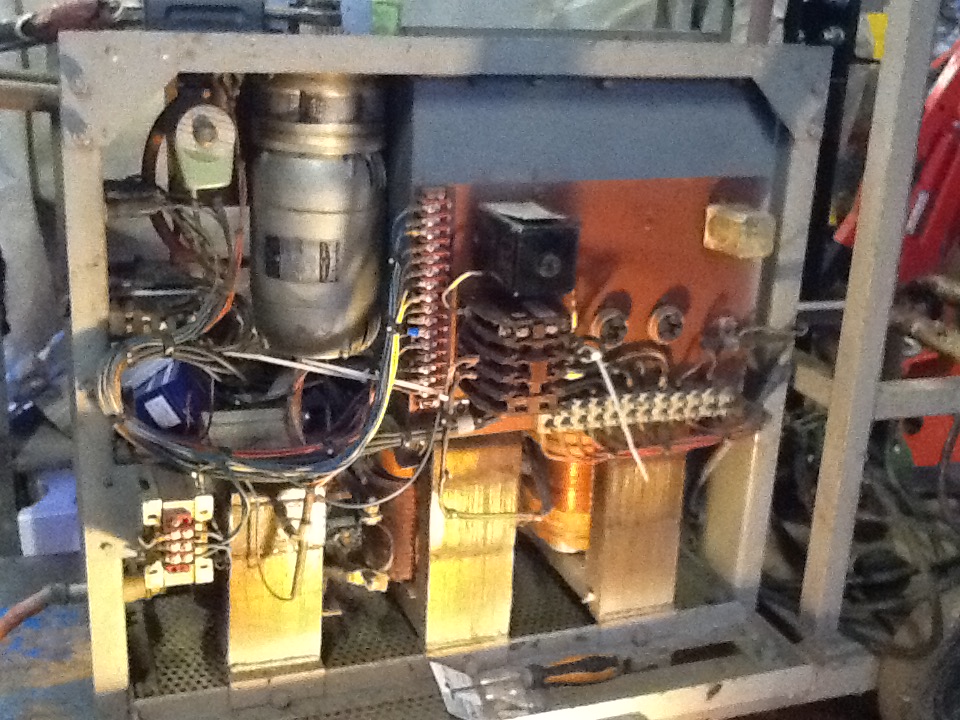 Hi all,
I have a NBC Autoweld machine which I have used for odd jobs over the last 15 years or so. It must date back to the 60's or 70's but up to last week still welded what ever I wanted just fine.
It has now developed a fault which I hope you could help me with. Pressing the torch trigger makes the workshop lights dip and the contactor flash with a big green spark. It then blows the fuse. It must be pulling loads of amps for some reason, and that's before I try to weld. I have cleaned up all the connections and had the contactor apart for cleaning, but it is still blowing fuses. Is the contactor U/S?
Any help would be much appreciated. And do spares for these machines exist?
Going to try to upload a pic of my machine.