Messages

6,095
Location

London
Some people aked why my latest project wasn't here, so here it is, hope you enjoy the ride along as it progresses.
Well now my Coupe is up and running and just needs final tuning and put away for the winter months I decided to start my Willys gasser shop truck project, I've been wanting to do a shop truck for ages as i'm fed up driving to the big shows in my daily estate loaded up with parts and the combi camp trailer on the back, plus it can double up as a tow car for my Gasser coupe
I picked up a complete 1943 Austin 16 car that someone had started to restore off Ebay for £500, came with a V5 too
the bits i didn't need were sold off.
At this point I should thank Dusty Laugher who picked it up for me from North Wales, A very reliable and professional service. thanks mate
The Austin frame is just about perfect for a Willys as its a 104" wheelbase (same as a Willys) Its also already boxed so is very stiff torsionally, It also looks great with its riveted construction and tidy x members. Its slightly less heavy duty than the FX3 frame I used on the coupe but still more than good enough.
I wasn't sure what expect having not seen the frame but was more than pleased when it arrived, it only has a tiny bit of surface rust here and there and will be perfect after media blasting.
Heres a few pics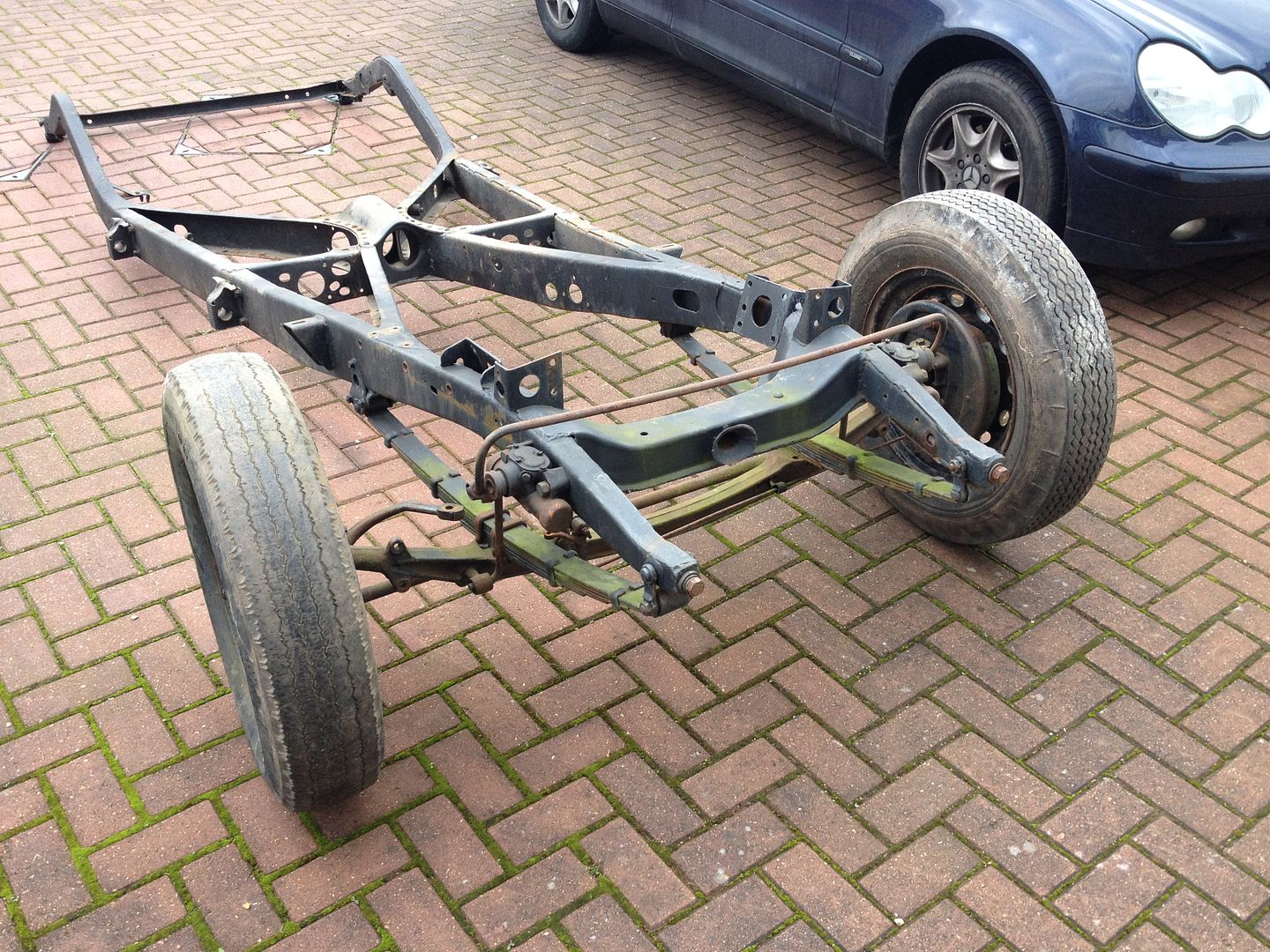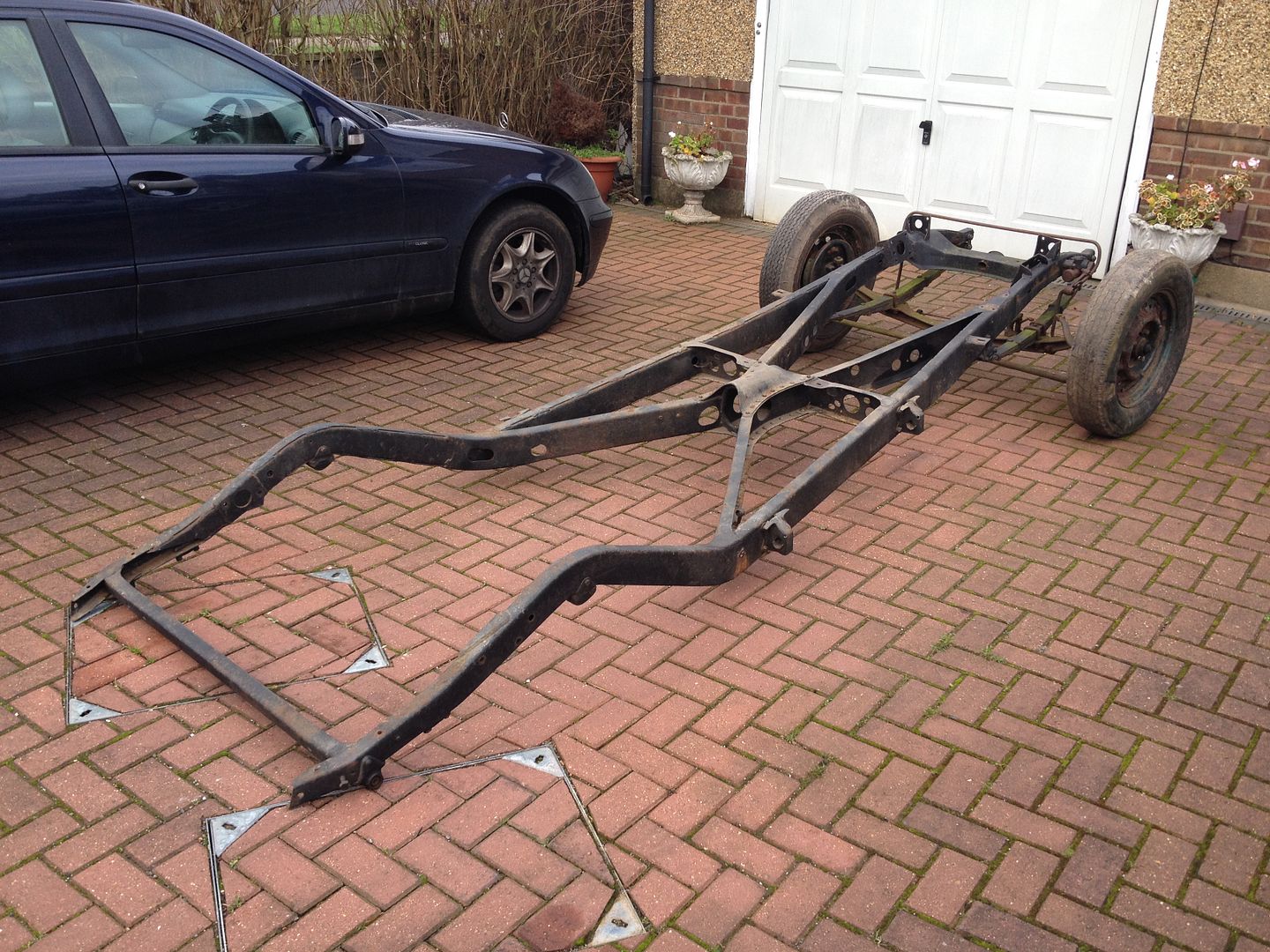 I will be using the complete front axle & springs as its remarkably similar to a Willys axle and its all in very good condition, the spindles will have to go though and be replaced with 37-41 early ford jobbies, these will mount 56 Ford F100 drum brakes.
I also hope to keep the lever arm dampers as they look cool and are in good working order, I will strip them to check and upgrade them with a thicker oil. The arms need a clean up but I think they will look and work great.
Steering will be good old faithful Vega box setup as cross steer, column, tierod & draglink will be home made.
Brakes will be F100 master operated by swinging Ansen pedal box.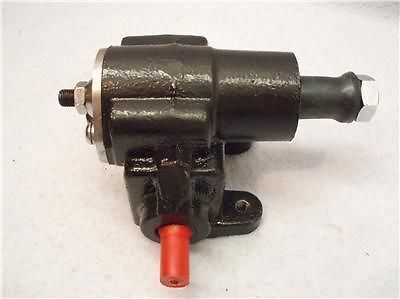 Rear suspension/axle will be either a 8" or 9", I have both but havn't made my mind up which to use yet, seems a waste to use a 9" on a shop truck when the 8" will be fine,
Rear spring will be a 40 Ford transverse leaf spring I have hanging around, located by a pair of square tube ladder bars triangulated and a pair of tube shocks and a panhard rod.
Rear brakes will be 11" Ford drums.
The case in the middle looks favourite to be used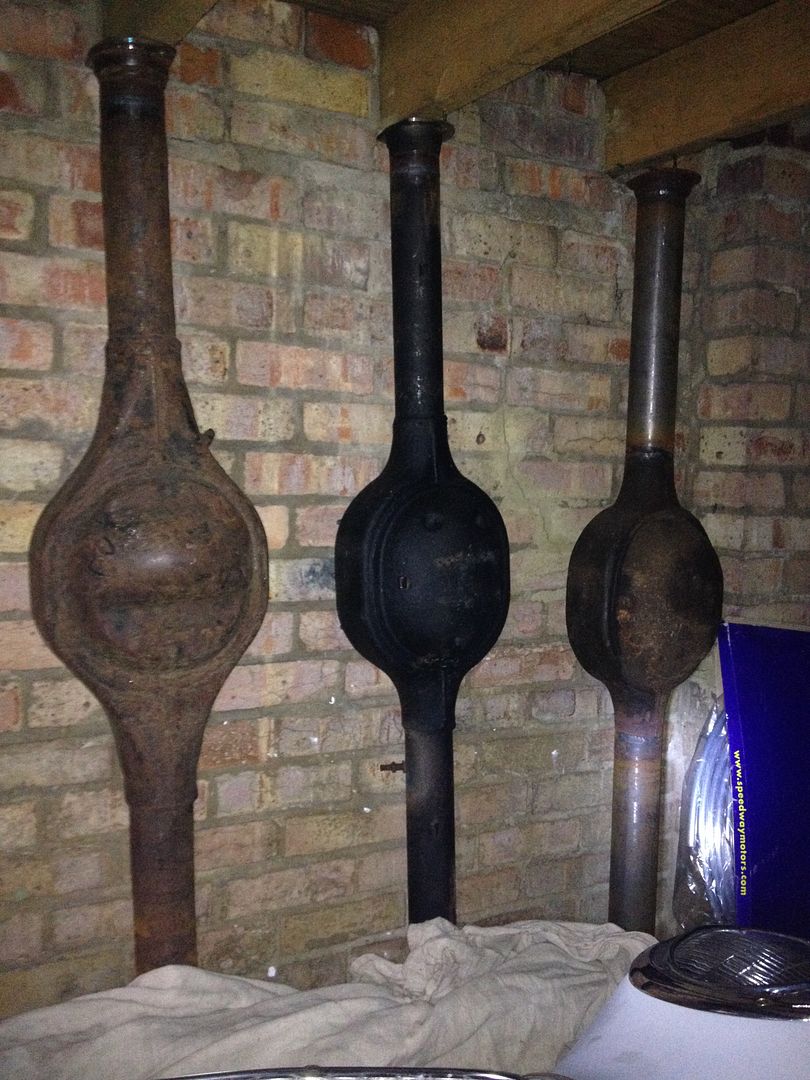 I'm gonna be using a 1959 Ford Y block for the motor, I bought this about 8 years ago for £120 but sold the gearbox for £100 so it owes me nothing really, over the years i've picked up some goodies for it a i've seen them at various swapmeets and Ebay.
Its a 59 292ci from a truck so has a forged crank as standard and I have added Forged performance rods, Wisco forged pistons, gas flowed G spec heads, a Isky cam, post 57 Dizzy, 3 x 2 94's on a fairly rare Fenton intake, An aluminium timing cover, an aluminium water pump and the final touch a pair of polished original Thunderbird valve covers.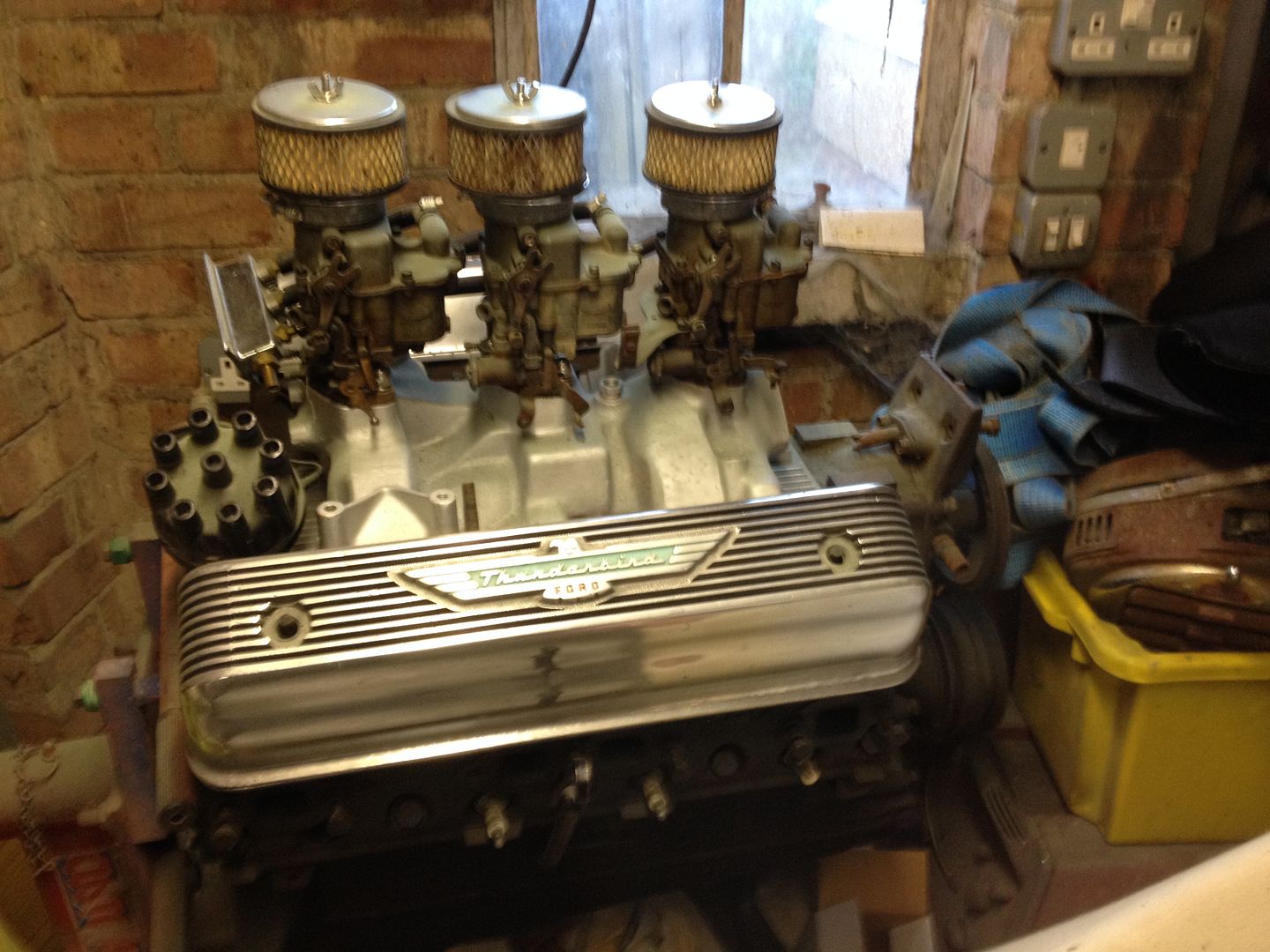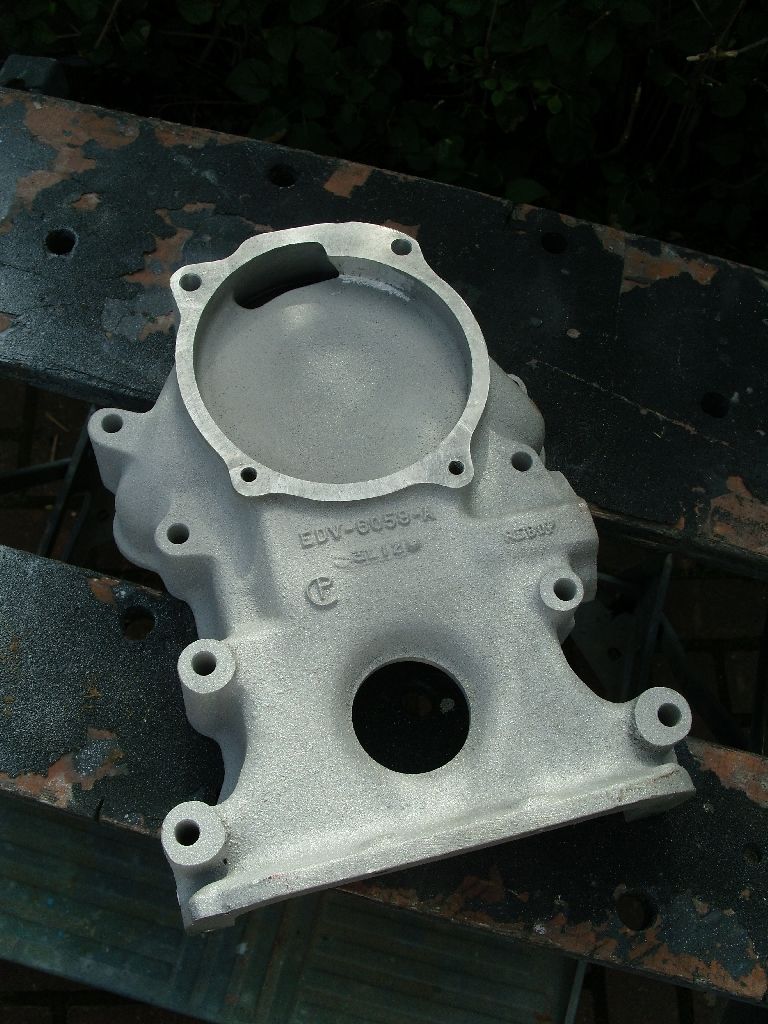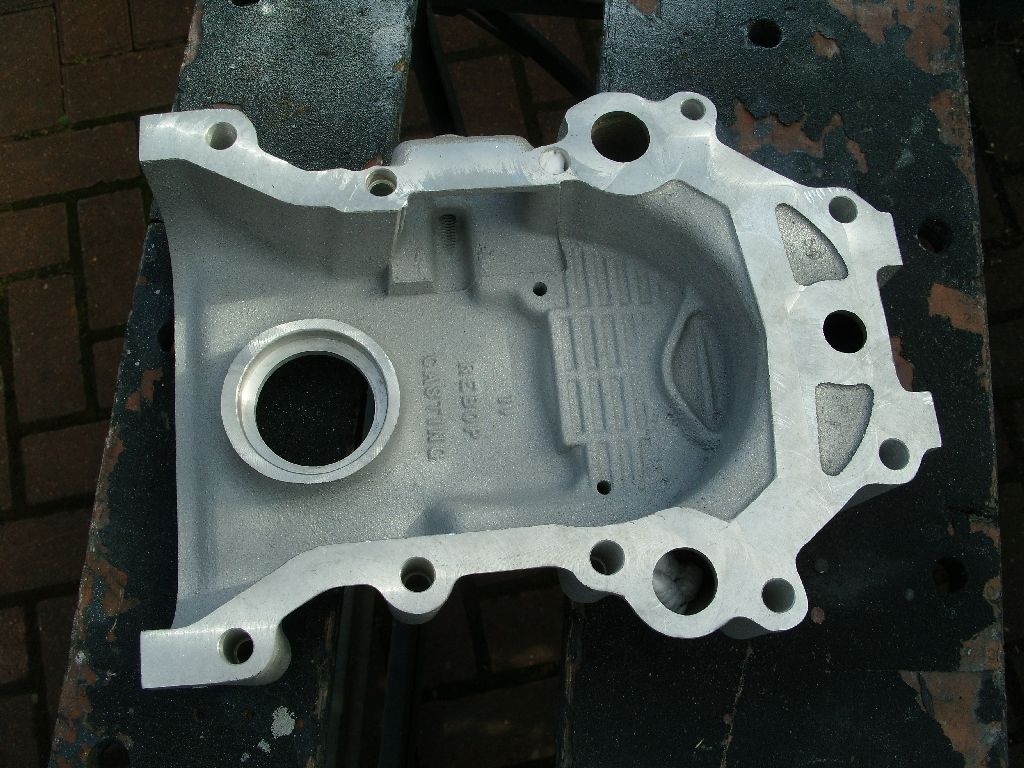 Transmission is a Art Carr C4 i picked up for £50 but needs a slight refreshing, this is bolted on with a Flat O Products adaptor kit.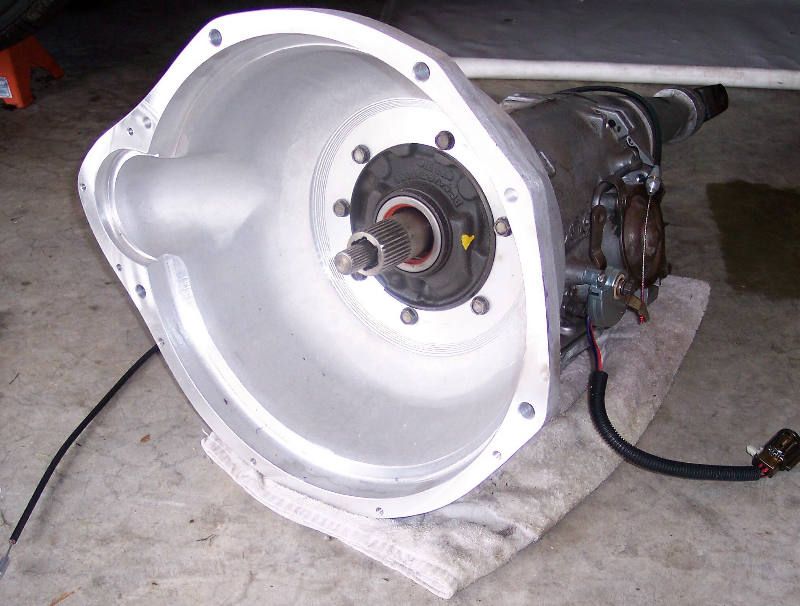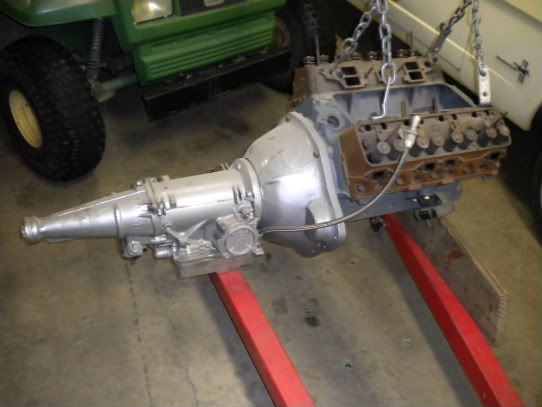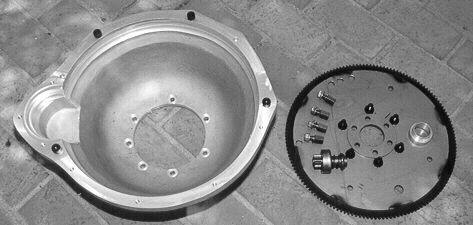 Body will be GRP and hopefully be done soon, Bed will be homemade and may possibly be made in either aluminium or steel depending on costs of materials.
Thats about it so far folks