Messages

347
Location

Manchester, UK
I have been asked by a family member if i could look into making them a full wall fish tank display stand in steel.
I have come up with the following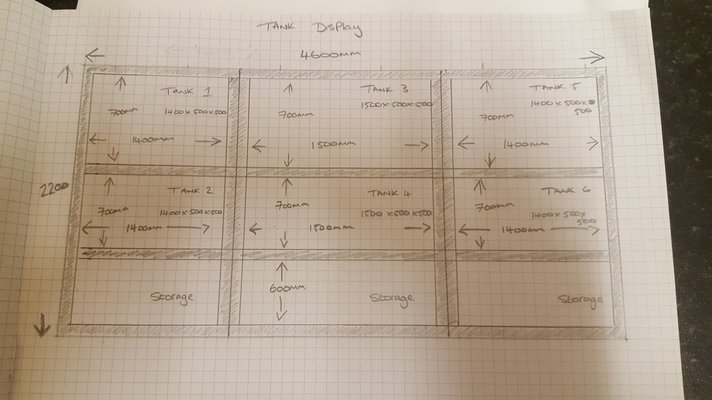 Now as you can see these are going to be some big'ish tank. So im estimating when full with water they will each way around 425kg mark.
My question is im building the main frame using 50x50x5mm box, but they are going to use wood for the base supports of the tanks and have asked if i could use 30x30x3mm for the joists (could think of a better term)
Top view of the tank shelf
This will have 4 supports front to back not 3 as per the image. Would these 4 lengths be strong enough and not deflect to much with the weight?
The tanks are going to be flush fit front to back so some of the weight of the tank will rest on the 50mm box at the front and back, but most will rest on the 30mm box in the center and a 20mm wood board.
I personally think it will be fine, but wanted to asked the more experienced among you for your valid opinions.
Hope ive made sense.
Thanks
Wil