In the land of the unfinished project I am King!
Messages

5,814
Location

Sevenoaks, UK
Nope. Didn't like the gaps between stones in the lower panel so pulled all the flints off the mesh.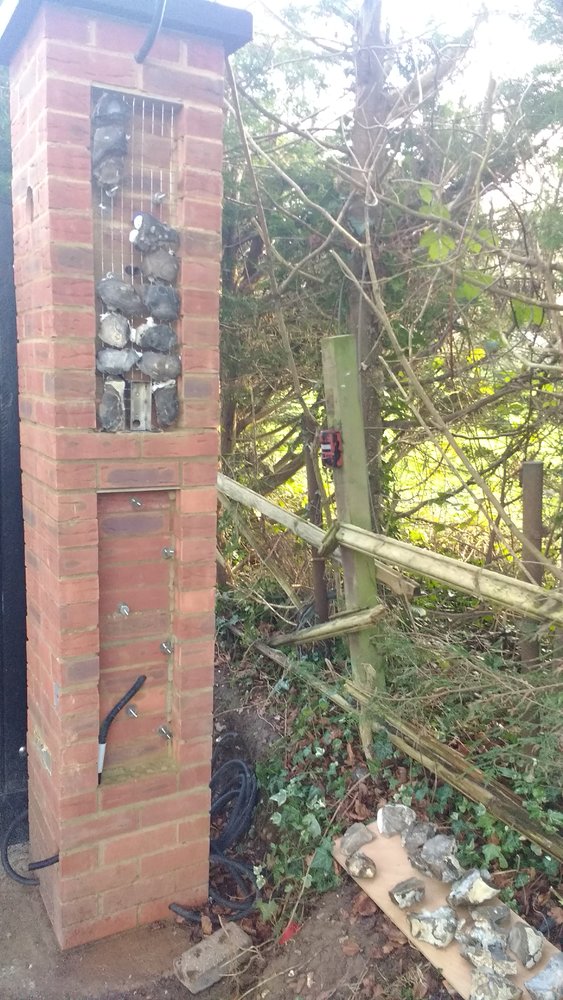 I now have the joyous task of picking all the silicone and knocking all the resin off the back of the flints.
Interestingly the ones above that I cable tied onto the mesh have now set. Cut the ties off and tbh they're ready to be "grouted" with the mortar gun. That is once I put back in the ones that fell off initially! In the top panel the flints are much better orientated and their faces more flush with the surrounding brickwork. The aim all along is roughly a fingers width between flints. It certainly helps being able to see the face of the flint and tweak it.