Messages

2,878
Location

Radcliffe, Manchester
I looked at reviews on YouTube to find a low price pipe bender to see about a job I need to do. So before before I splashed out on a Tubela or similar.
Well more than happy with this one for just under £100
I bolted to a stand I have spare. Which I will now make it a bit higher once I have cut off the outer frame and made the bender a bit higher.
Dont know if you can tell from the pictures but it is ripple free, no flat spots that are serious to see. I measured with a vern and it is .6mm wider. No markings.
This is 22mm x 1.2mm Stainless Steel. Just doable with the extension arm supplied with. I bolted it here as temp place a sit will be enough room for my needs for the at hand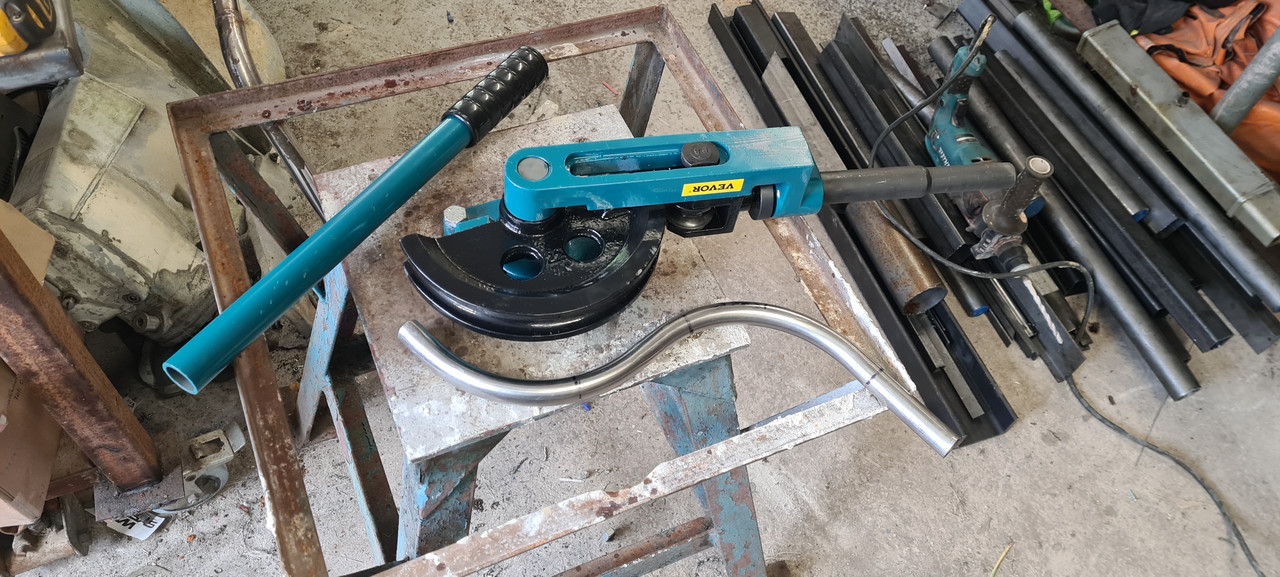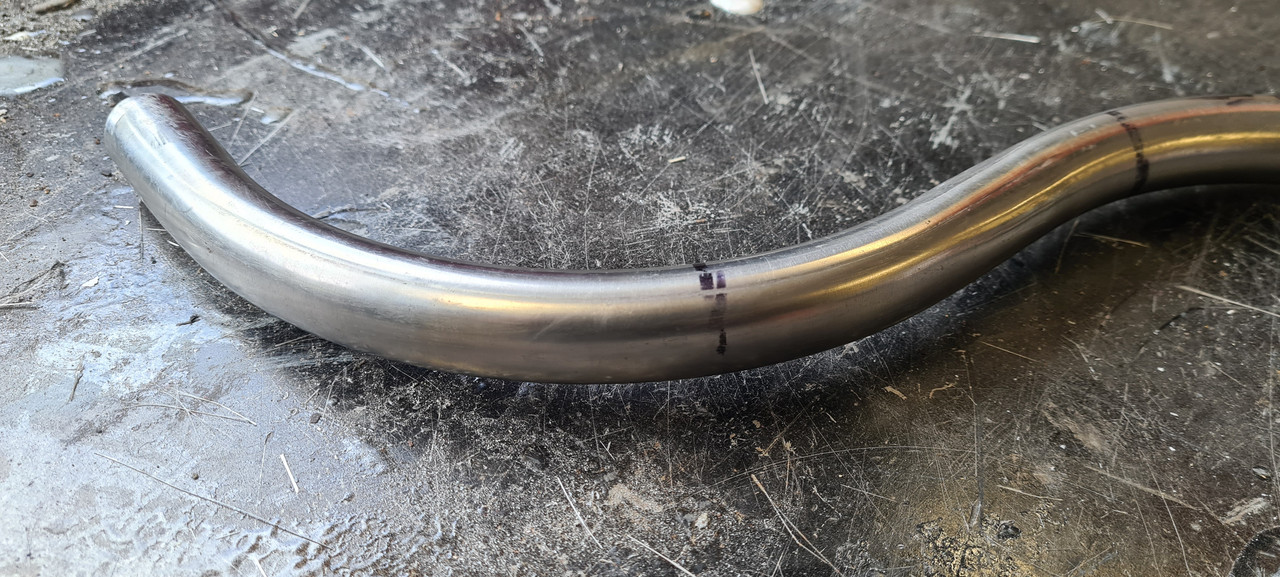 I tried 25 mm x 1.2 mm but it flattened that bad by a good 2mm wider but rest of the bend much the same as these 22 mm
So dam good to me for the cost of the bender and didnt know what to expect from SS steel with such a thin wall.